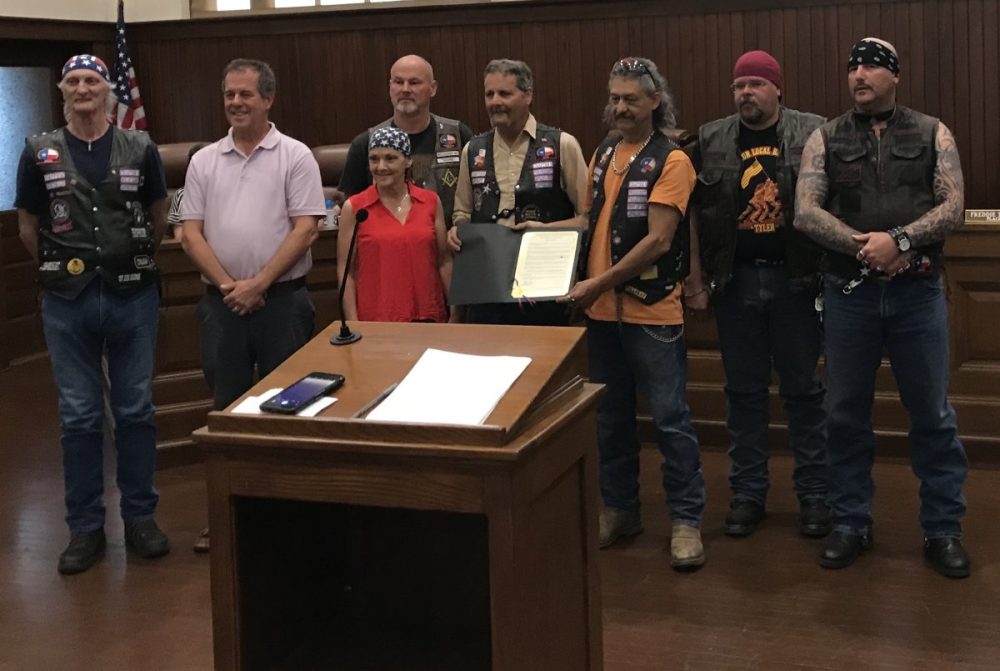 With the number of people riding motorcycles rising, Sulphur Springs Mayor John Sellers urges "all residents to do their part to increase safety and awareness in our community."
One way to do that is to "become aware of the inherent danger involved in operating a motorcycle." Another is for "riders and motorists alike to give each other the mutual respect they deserve" on the road, while obeying all traffic laws and safety rules.
"Motorcyclists are roughly unprotected and therefore more prone to injury or death in a crash than other vehicle driver." However, by being informed, responsible and respectful motorcyclists and other motorists can help reduce the number of motorcycle injuries and deaths.
To recognize the importance of this matter, Sulphur Springs Mayor John Sellers officially announced May as Motorcycle Safety and Awareness Month in the city. On hand for the reading of the proclamation during the monthly meeting of Sulphur Springs City Council were members of the Hi-Way Masters Riding Club.