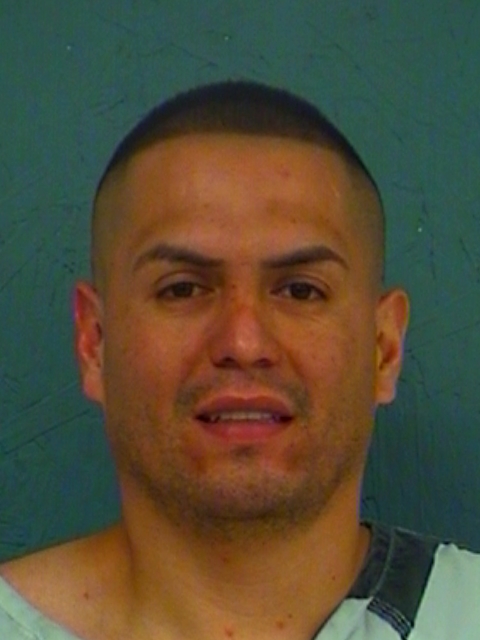 Sulphur Springs Police arrested a 33-year-old Jonesboro, Arkansas man early Thursday morning after he was found in possession of a cargo trailer that'd been reported to Arkansas authorities as stolen. Investigation later Thursday by Sulphur Springs Police revealed a mower in the unit also had been reported stolen.
Sulphur Springs Police Cpl. Chris Rosamond reportedly stopped a Ford F250 pickup and cargo trailer about 2:45 a.m. Thursday because the trailer didn't have a license plate and the unit crossed the fog line around the 124 mile marker on Interstate 30.
Rosamond noticed a John Deere Zero Turn lawn mower in the bed of the truck as he approached. The trailer was also loaded with new appliances and merchandise, according to Sulphur Springs Police Sgt. Jason Reneau.
Rosamond, a seasoned officer, reported he received "deceptive responses from the driver," which coupled with the loaded truck and trailer raised his suspicions, so he began investigating, according to Reneau.
Rosamond reportedly received permission to search the vehicle and trailer. A records check using the cargo trailer's vehicle identification number showed it had been reported to Benton, Arkansas authorities in 2017 as stolen, Reneau said.
Reyes allegedly told police he bought the trailer about a month ago from an individual in Memphis. He reportedly had in his possession a certificate of origin for the trailer, but it was not registered to him, according to police reports.
Consequently, 33-year-old Heriberto Reyes of Jonesboro, Arkansas was arrested at 3:25 a.m for theft by possession of stolen property valued at $2,500 or more but less than $30,000, according to arrest reports.
Police impounded the truck and trailer, and were still inventorying the items on them Friday morning.
Police later Thursday contacted Big Tex in Benton, Arkansas regarding the trailer, and learned credit cards or information had been used fraudulently in order to obtain trailers from the business, according to Reneau.
An initial check using the mower's ID numbers came back clear. However, a call by SSPD Sgt. Detective David Gilmore to John Deere revealed the Zero Turn Mower was one of 10 in a trailer reported stolen from Memphis, Tennessee in January, Reneau said Friday.
If the remaining items are determined to not have been stolen, they will be returned to Reyes, according to Reneau.
Reyes was released from the county jail later May 16 on $5,000 bond on the felony charge, according to jail reports.