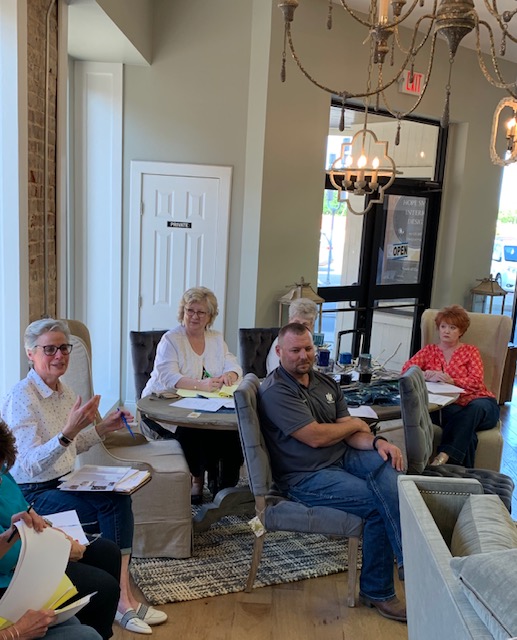 Meeting in the luxurious surroundings of Hope Smith Interior Designs at 115 Gilmer Street, the 20-plus persons attending the Downtown Business Alliance gathering on Tuesday May 14, 2019 represented a vibrant cross-section of individuals and interests. Several were new in town or involved in a new business. Increasing membership is proving that DBA is a continued boon for the merchants in our town. President Billie Ruth Standbridge presided as several committee reports were heard. She gave encouragement to downtown merchants about effective signage on their storefronts. Standbridge observed, "your business signs are visible during daytime hours, but are they easily seen by night time visitors? Having a light on your signs, as well as having signage hung perpendicular to the sidewalk, are good goals to have as we seek to attract and serve the visitors to our district. Locals as well as out-of-towners who arrive and walk in our downtown at night may only see the restaurants and storefronts that are well lit up. That may give a false view of the abundance of eateries, shops and attractions we actually have in our district".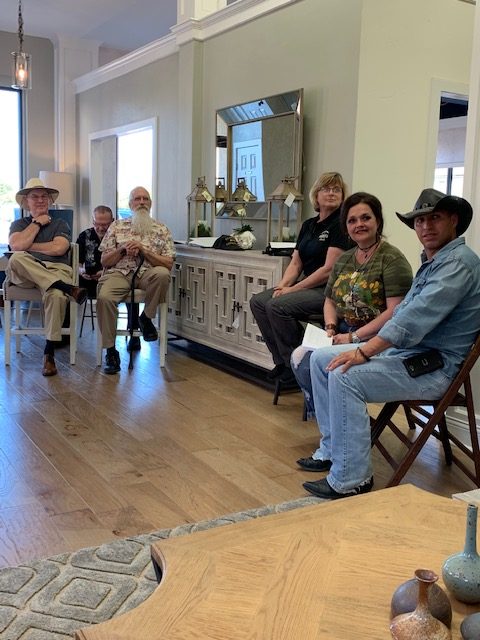 Standbridge also announced that the Sulphur Springs Downtown district is listed as a finalist in the Rudy Bruner Award for Urban Excellence (RBA), a national urban design award that seeks to promote innovative thinking. Celebrating its 30th anniversary this year, RBA is a biennial design award recognizing transformative places that contribute to the economic, environmental, and social vitality of American cities. Seventy-eight projects in 27 states have been honored since its founding. City of Sulphur Springs Downtown was nominated this year in the category of 'renewal of a rural, small-town civic plaza and main street'. Early on, the Downtown Business Alliance led in promoting the revitalization of the downtown area.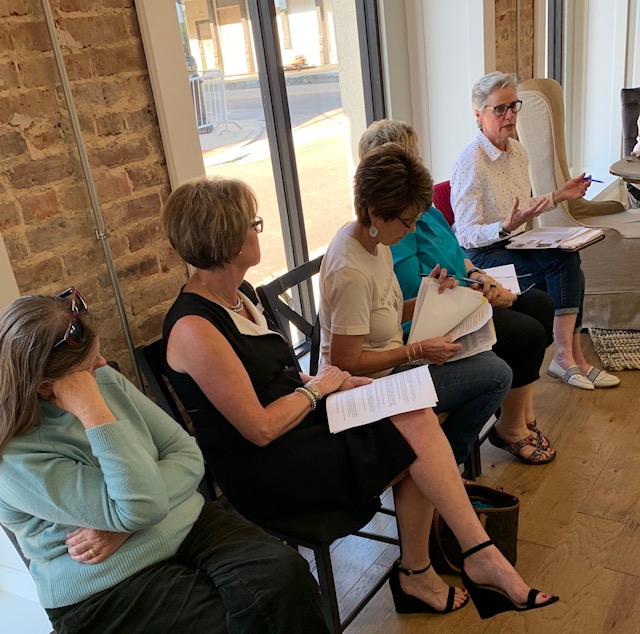 Among committee reports were Jason Tully,chairman for the Car Show set for Saturday November 2, 2019 on The Plaza. As a local event, the Car Show has a 13-year successful history, and is being organized this year by a special committee. Judy Heilman spoke as chairman for the Brick Street Vintage Market, a rain-or-shine outdoor event planned for Saturday, September 21 downtown along Main Street, Connally Street and The Plaza. Vendor spaces are now available for arts/crafts, vintage and homemade items. No outside food vendors will be included, as the Vintage Market supports primarily the local eating establishments. Vintage Market will be held on the Saturday of the Quilt Guild's annual 2-day Quilt Show, which will be displayed inside The Roc. Treasurer Lynda Hager also reminded everyone that the Hopkins County Dairy Festival is set for June 7-15 with a theme of "Over the Moon in Dairyland". Marketing Volunteer Lynn Chianese gave a report on additions to the DBA website.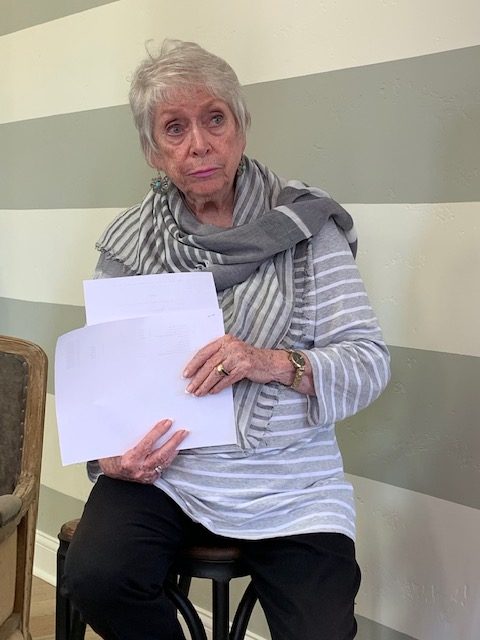 Members and interested persons are invited to attend DBA meetings, scheduled monthly on the second Tuesday at 5:30 pm at a designated downtown location. You do not have to be a downtown business merchant to become a member. Find out more at sulphurspringsdba.com. The purpose of the Downtown Business Alliance is:
To develop and maintain a working partnership with city and county governments as well as other advisory boards dedicated to the revitalization of Downtown Sulphur Springs.
To provide support for all merchants and property owners and to encourage community pride in the Downtown Area.
To recreate the charm and relaxed atmosphere of yesteryear, allowing our local citizens and visitors an enjoyable and diverse place to shop, dine and conduct business.