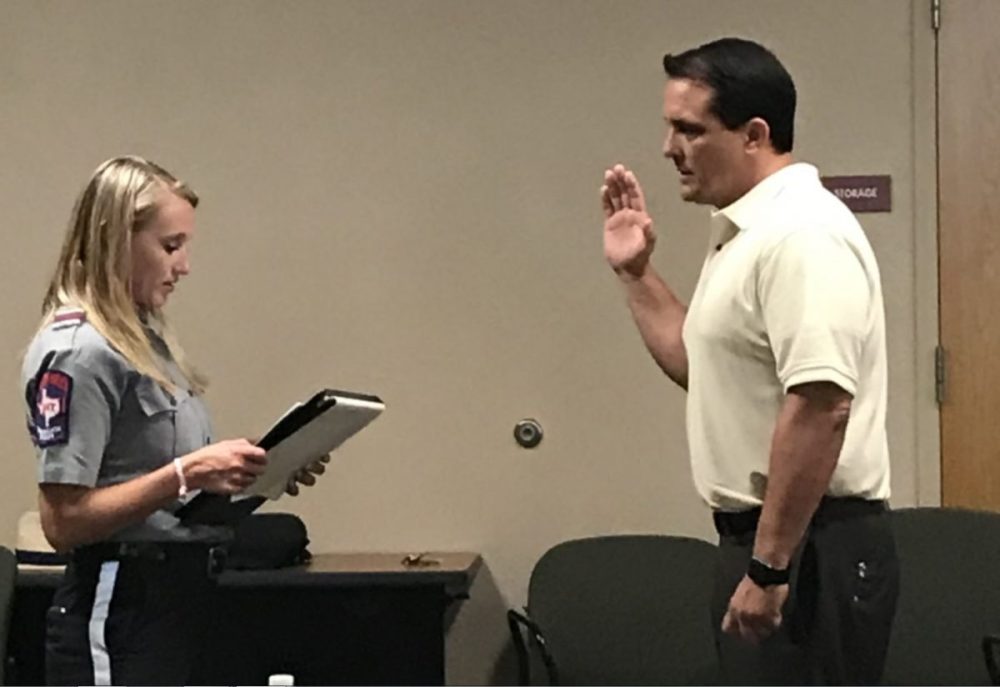 Hopkins County Hospital District Board Tuesday evening selected Chris Brown of Sulphur Springs to serve in the unexpired seat of the board, swore in reelected members and elected officers.
Brown was among five candidates who expressed interest to Hopkins County Hospital District Board in serving the remainder of Dan Roper's unexpired term; Roper resigned earlier this year from the seat.
"We have had several people who have expressed interest and I am just thrilled. I've not been on the board as many as some of you, but to have multiple people interested in being on this auspicious group is different from what we usually have. We are honored that those of you who have expressed interest have," HCHD Board President Dr. Suzanne Thomas said, then invited the candidates present at the meeting to spend 3-5 minutes introducing themselves.
Art Trepanier, Donna Wallace, Kristi Schultz, Chris Brown and Andrew Lowen also submitted information to be considered for the post.
The potential candidates present at the beginning of the hospital board's 6 p.m. meeting were given the opportunity to introduce themselves.
Trepanier said he retired from Lockheed Martin, and relocated to the Pleasant Grove community of Hopkins County, where is wife is from. Her family had a dairy in Greenpond; she has two siblings who still reside there and one who lives in Birthright. He said he is looking for ways to become more involved in the Sulphur Springs community. He said he's had the opportunity to inspect a number of medical facilities in the Dallas Fort Worth area, across the state and country as part of his job. His last few assignments were in the area of process improvement.
Wallace was unable to attend the meetings, she has 30 days left of a contractual obligation at a small hospital in Oklahoma. Her husband spoke on her behalf, noting she has 29 years of experience working at the hospital. She was the chief operating and financial officer at Hopkins County Memorial Hospital until about 2 years ago. She wants to return, serve and help the hospital, he told the hospital board members.
Kristi Schultz is a registered nurse who has lived in Sulphur Springs for 27 years. She began her career in health care at Carriage House in 1998, when she graduated high school. She earned her RN degree in 2000. She worked at Carriage House for many years, then Medicine Chest Pharmacy. She is currently the program director for Paris Junior College nursing home training. She teaches certified nurse aide and medic classes for PJC full time, and is also over the enhanced nurse aide and part of the dual credit program serving high school students in the area. She said she loves health care, with geriatrics as her primary source of interest.
Neither Brown nor Lowen were in attendance to speak during the first part of the meeting. Brown was an event for Dairy Festival queen candidates, which his daughter is competing in this year.
The board voted for their choice of candidate based on statements, information provided by each candidate and other research, with the appointment going to Chris Brown, who serves as executive director of Ark-Tex Council of Governments.
Kerry Law and Joe Bob Burgin were sworn in at that time, with Heather Smith administering the oath of office. Law and Burgin were unopposed for reelection to their seats on the hospital board.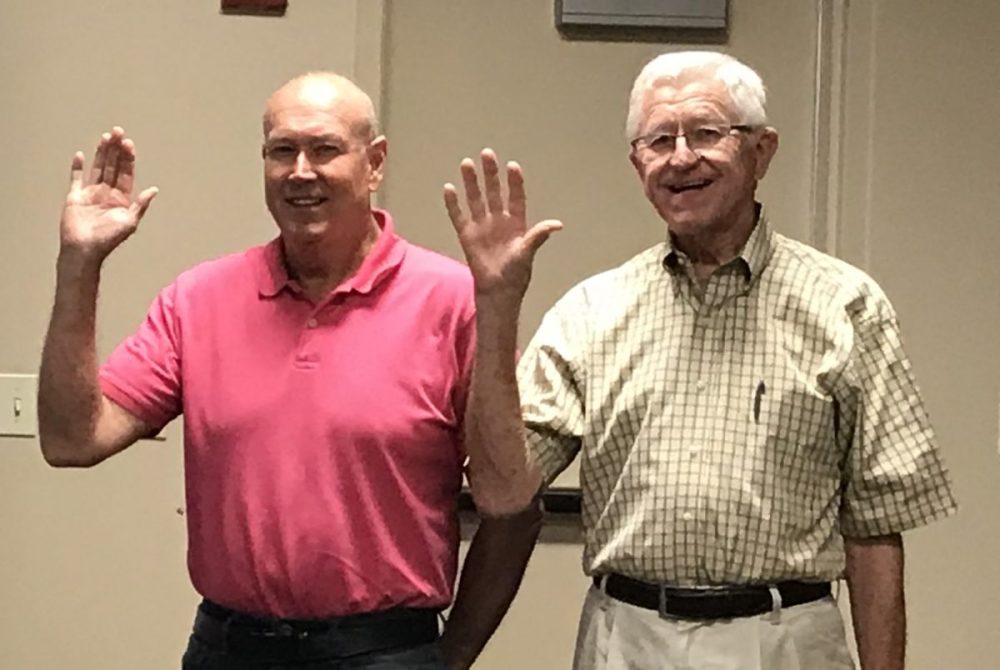 At the close of filing and the March hospital district board meeting, the board had received no applications for Roper's seat. So, they decided to allow those who might be interested until April 15 to get their applications in. They then vetted them.
Brown, after being notified Tuesday night that he'd been selected to fill Roper's seat , drove to the hospital to be sworn in and begin serving through the remainder of the meeting, which included election of board officers and an executive session during which the hospital district board was slated to discuss "continued improvement of a staff member and the review of financial planning information related to the negotiation of a new district service."
Burgin nominated Law to serve as president, Dr. William Dietze to serve as vice president and Dr. David Black to serve as secretary of the hospital board. The motion, seconded by board member Tim Kelty, received unanimous approval.