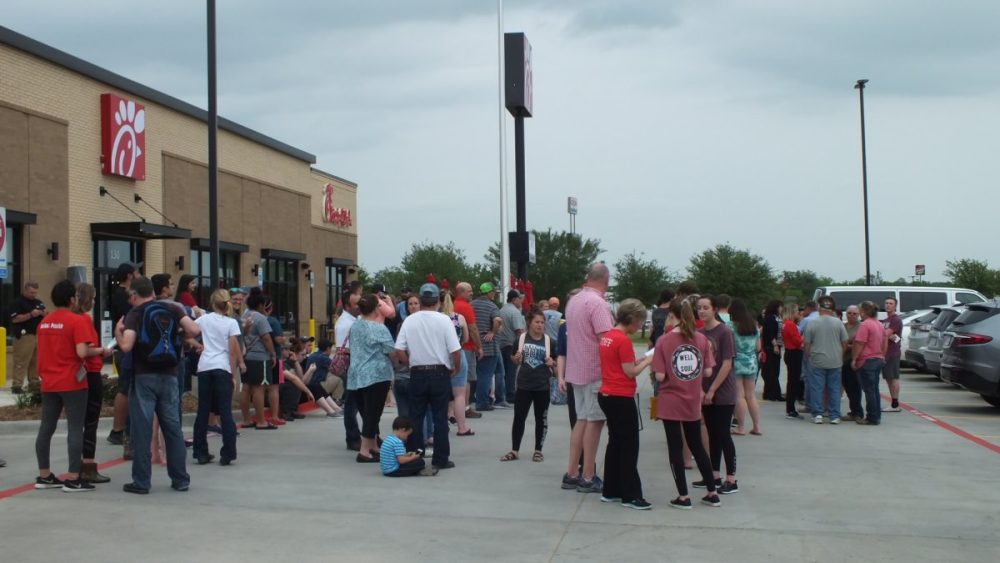 Chick-fil-A's Sulphur Springs restaurant officially opens Thursday morning. To get kick off the celebration, local franchise owner and operator Bryson Billington invites residents to a First 100 Campout 12-hour event.
Community members are invited to camp overnight from 6 p.m. to 6 a.m. with other Chick-fil-A enthusiasts. Up to 100 adults, who bring a government issued ID that's within the eligible zipcodes and meet requirements will win a year's worth of Chick-fil-A meals, 52 No. 1 combo meals, which can be used all at one time or in any quantity desired until all 52 are used through the next year.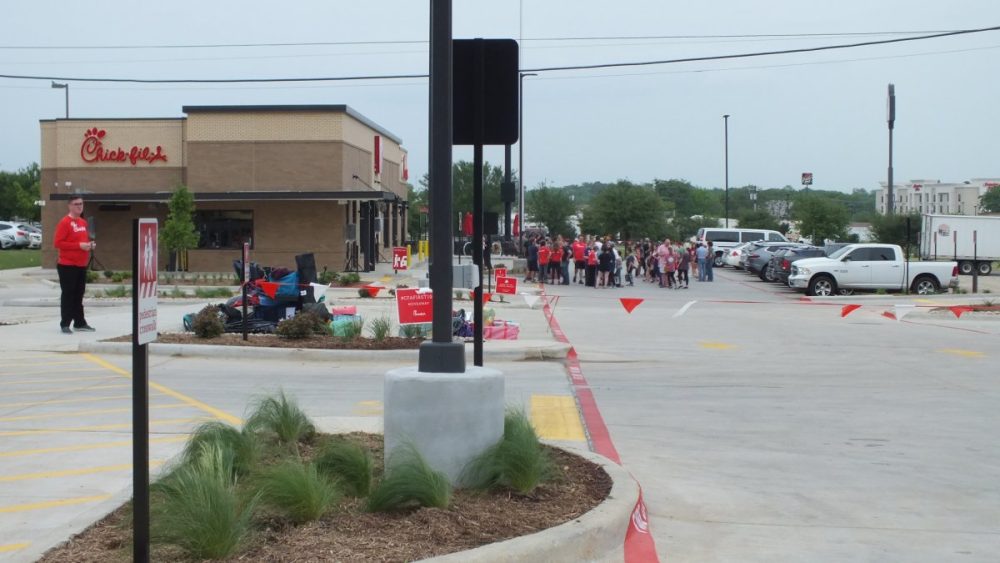 Shortly after 6 p.m. 75 people were already in line ready to camp, enjoy games during the night and an evening meal. But, there are only 100 spots. Then, 10 more names will be taken for an alternate drop, to be awarded should up to 10 of the 100 drop out overnight.