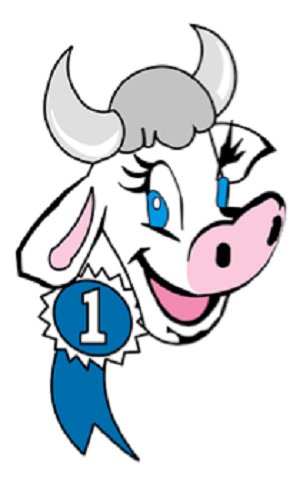 The Hopkins County Dairy Festival Board has released the official event's schedule for this year's salute to the dairy families and industry for their contributions to our local economy.
HCDF President Carolyn McKinney said there are couple of changes in this year's events that all will want to be sure to note.
The Dairy Festival Parade is expected to include a number of special guests, including the Budweiser Clydesdales and the 1st Calvary Division Band. Those who usually stage along the parade route to partake of the proceedings will want to be sure to note the route this year's parade will take. Due to the ongoing work to rebuild Connally Street, the parade will not be able to follow the traditional parade route.
The Dairy Fest Parade will still depart from Buford Park near Kids Kingdom at 10 a.m. June 8. However, the route departs from tradition there, exiting from League Street to Houston Street, then proceeding to Church Street. The parade will continue right onto Church Street to the square, continuing south onto Gilmer/Broadway Street to Lee Street.
Anyone interested in being part of the parade can download a release form from the Dairy Festival website and bring it with them signed to the parade.
"We ask that entries be of good taste and, for safety reasons, three-wheelers and four-wheelers will not be allowed. Your entry must reflect this year's theme, 'Over the Mooon in Dairyland,'" DF Parade Chairman David Watson noted in a parade information letter.
For additional information about the parade, contact David Watson at Coldwell Banker Watson Company, 1600 South Broadway St. in Sulphur Springs; 903-885-153; or [email protected].
For additional information about the parade, contact David Watson at
"Due to unforeseen circumstances the Carnival dates have changed. The Carnival will be in Sulphur Springs the second weekend of the Dairy Festival.  They will set up and on Wednesday, June 12 and go through Saturday, June 15," McKinney noted.
The 60th Annual Dairy Festival will kick off at noon Friday, June 7, with an Opening Ceremony and Ribbon Cutting on Celebration Plaza, downtown. The festival will include favorites such as the Hot Air Balloon Rally and Flight, Jr. Dairy Show, Parade, Ice Cream Freeze Off and Milking Contest the first weekend. The carnival gears up Wednesday. The Whipped Challenge and Queen Coronation Pageant are highlights of the second weekend of Dairy Festival.