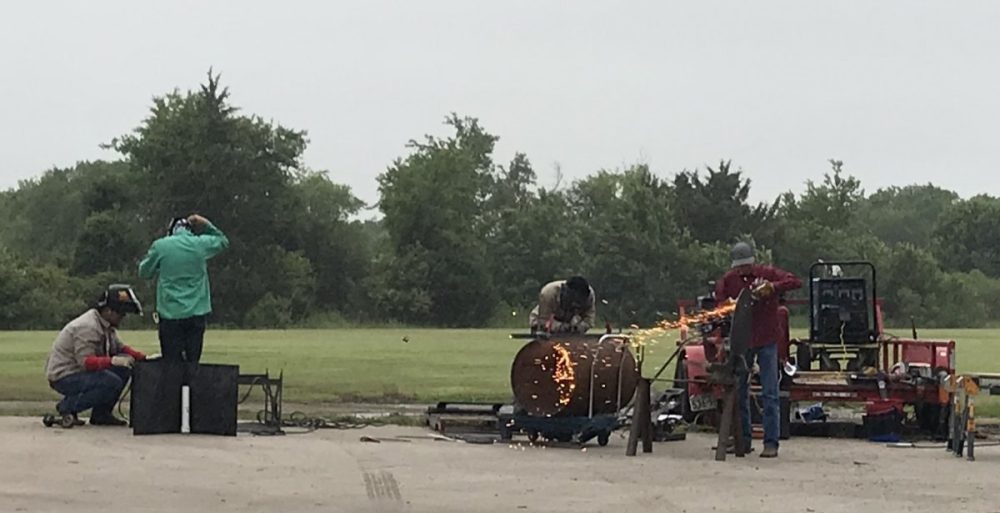 Teams from nine school districts got a real world taste of fulfilling a work order, setting up and beginning their entries in the rain at the 8th Annual Sulphur Springs High School BBQ Build Off Friday morning.
"The contest simulates a real job site, which can mean dealing with the weather," SSHS ag mechanics teacher John Luper said Friday morning.
As long as the weather doesn't become dangers, the contest continues.
Students are given the same materials, bring their tools and, after a brief consult with their teacher, work from 8:15 a.m. to 2 p.m. constructing a barbecue smoker on their own.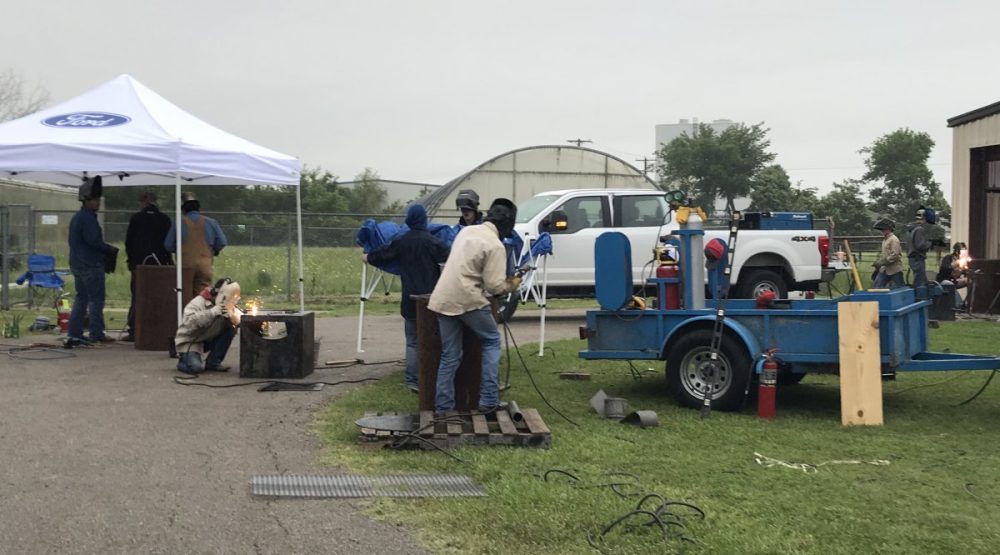 The contest allows the students to utilize the skills they've learned in class. It also teaches them to make think on their feet, problem solving and making adjustments as they work, depending on how the project goes, as one would at a work site. This helps students develop and hone valuable soft skills that can one day translate to the job market, according to Luper.
SSHS provides materials, purchased using entry fees paid by school competing in the contest and donations from generous community sponsors. Tommy Williams cut the pipe for the smoker and the SSHS agriculture students do the rest of the preparation work.
"The kids cut the rest with the plasma cutter. They run it through and palletized it for the competition. They were out here putting pallets out about 7 this morning," said Luper.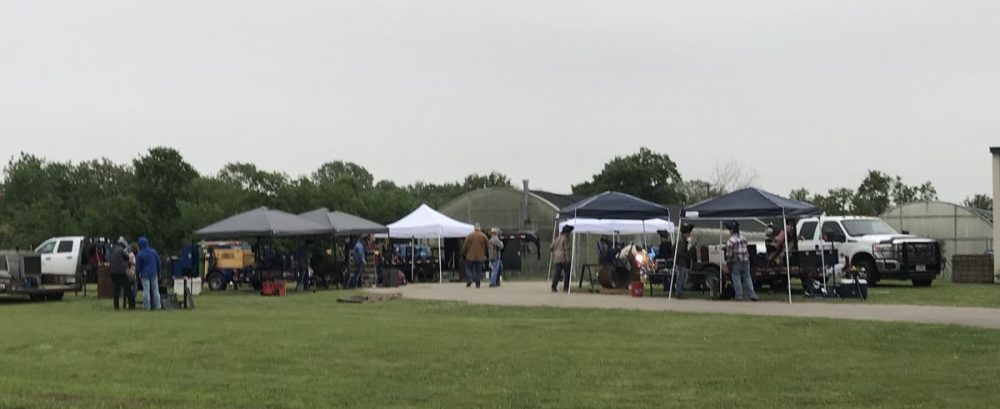 Funding from the entry fees also go to help provide prizes for the contest winners, goodies they can use with welding provided in a welding bag.
Joining the SSHS team in the build off are teams from Rivercrest, Como-Pickton, Lone Oak, Bland, Miller Grove, Sulphur Springs, Rains, Commerce and Greenville high schools. Most of the schools have entered teams in the contest annually; Greenville is returning for the first time in the last few years.
Teams are also invited to bring to bring a fifth team member who will barbecue items to be judged on the grounds at the contest. This year two teams are competing for honors in the cooking event.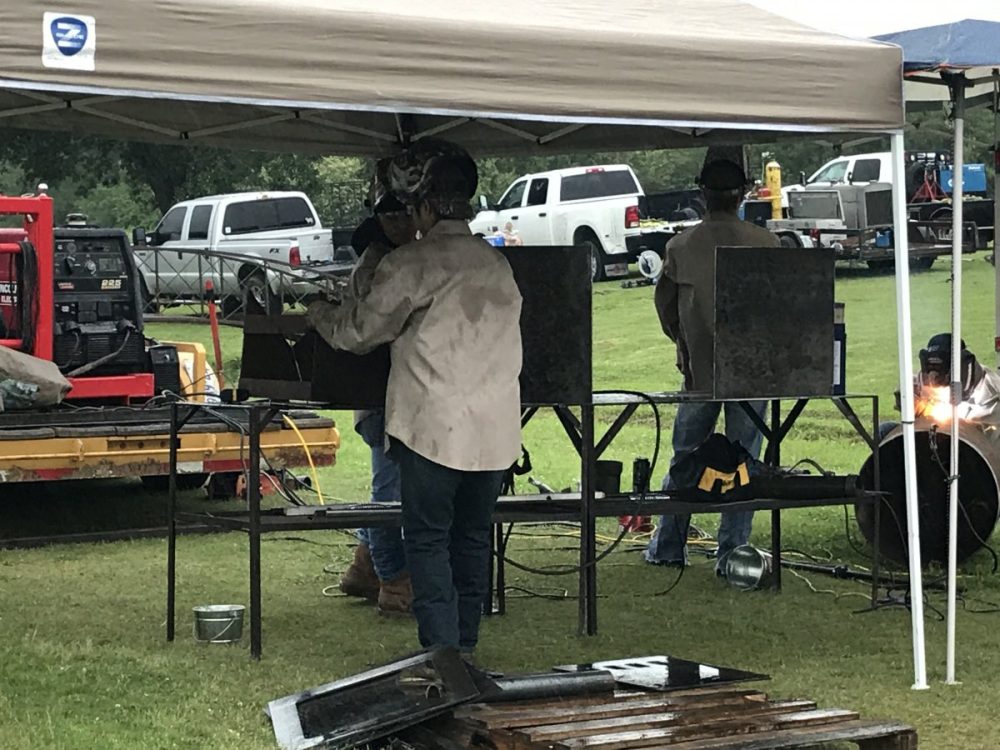 "We are thankful to our sponsors, Matheson Tri Gas, Flowserve, Seitz Fundraising, Northeast Texas Farmers Co-op, Alliance Bank and Guaranty Bank and Tommy Williams. Their support makes this possible. We are appreciative to the Cats Culinary. They will provide cooking for a fajita lunch for our teachers, local staff and sponsors," Luper said.
The horn will sound officially ending contest, with entries judged at 2 p.m., regardless of what stage of completion the project has reached.