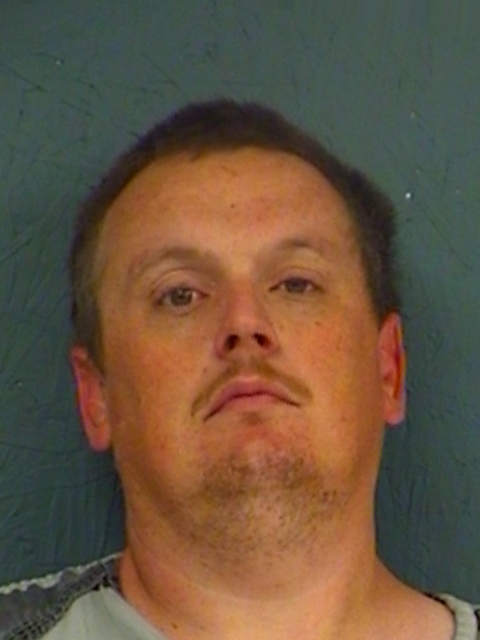 A traffic stop on Interstate 30 by Cumby police yielded more than 7 pounds of methamphetamine in a sub-woofer box located in the trunk of a car and a small container of THC inside of the vehicle, according to arrest reports.
Cumby Police Officer Kenneth Jones reported seeing an eastbound beige colored vehicle drive onto the shoulder and over the white line, after passing him on I-30 around 1:45 p.m. Thursday. Jones, who was patrolling, followed the Chevrolet Monte Carlo on I-30, where he alleged he saw it being driven too close to a truck and trailer as they neared the 109 mile marker, then saw it crossing the shoulder and follow too close to another vehicle.
Suspecting the driver might be impaired, Jones said he continued to monitor the car until he could find a safe spot out of the heavy traffic on I-30 to stop the car. He then initiated a traffic stop at the 110 mile marker. The driver stopped at the Valero gas station, ones alleged in arrest reports.
Jones alleged when he approached the driver, the man was shaking and acting very nervous, so he asked to search the car. The man reportedly initially said no, then agreed. During the search, Jones alleged in arrest reports, the officer found a THC vape pen capsule with THC juice inside of it. Cumby Police Chief Paul Robertson arrived at that point to assist with the stop, Jones noted in arrest reports.
While searching, Jones reported seeing a sub-woofer box that had only three screws inside of one of the speakers to hold it on. Jones, in reports, said he knew from his experience in law enforcement that people sometimes hide things in speakers and speaker boxes. Robertson provided a screwdriver, which Jones reported using to remove the screws. That allowed him to access the inside, where the officers found three large gallon-sized bags with what appeared to them to be crystallized methamphetamine, Jones noted in arrest reports.
Consequently, driver Andrew Zachery Berry, 36, of Russellville, Arkansas, was taken into custody at 1:33 p.m. May 22 for having the controlled substance.
Robertson seized the suspected methamphetamine and took it to the police station to be weighed. The chief reported the substance weighed 7.08 pounds.
A short time later after being taken into custody, Berry reportedly began complaining of chest pains and was taken to the hospital to be checked out, according to reports. He was transported to the county jail, where he was booked at 7:30 p.m. for manufacture or delivery of more than 400 grams of a Penalty Group 1 controlled substance, according to arrest reports.
Berry remained in the county jail late Wednesday morning. His bond was set at $75,000 on the controlled substance charge, according to jail reports.