Friday's early morning rain may have forced the 10th Annual Hopkins County Track and Field Meet inside, but it did nothing to dampen the excitement and enthusiasm of the 200 student athletes competing in the special sports day at Sulphur Springs High School Friday.
Students from Barbara Bush, Lamar and Travis Primary campuses, Sulphur Springs Elementary, Middle and High School in Sulphur Springs ISD were joined by student athletes from Clarksville, Commerce, Emory Rains schools and the Hopkins County Co-Op.
As they entered the Multipurpose Building Friday morning, students were greeted with cheers and applause from SSHS and SSMS cheerleaders, Key Club and SSMS Student Council members.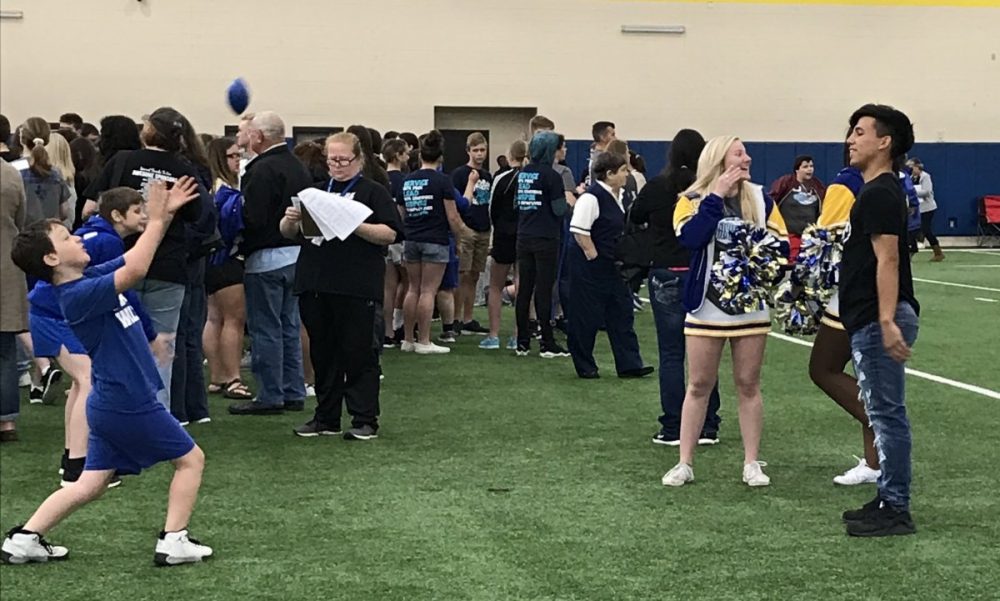 After checking in, the event kicked off with an opening ceremony, which featured a parade of athletes to music played by Sulphur Springs band students, presentation of flags by Sulphur Springs Boy Scouts, the pledge to the American flag lead by Ridge Browning, pledge to Texas flag lead by Riley Joslin, singing of the National Anthem by Morgan Deaton, opening remarks and invocation by SSISD administrators, Special Olympics Oath lead by Alyson Vaughn, and declaration of the competition open by SSISD Special Programs Specialist Rachel Kistler.
On the field, students were organized into groups to compete in a number of track and field events, including the 50 and 100 meter walk and dash, 10 meter dash, 25 meter walk, 10 and 25 meter assisted walk; and 10, 25 and 100 meter wheelchair events, as well as a tennis ball throw, javelin, softball throw, running long jump and standing long jump. Each student was paired with at least one Key Club, Student Council, Blue Blazes and cheerleaders , who also helped staff the events.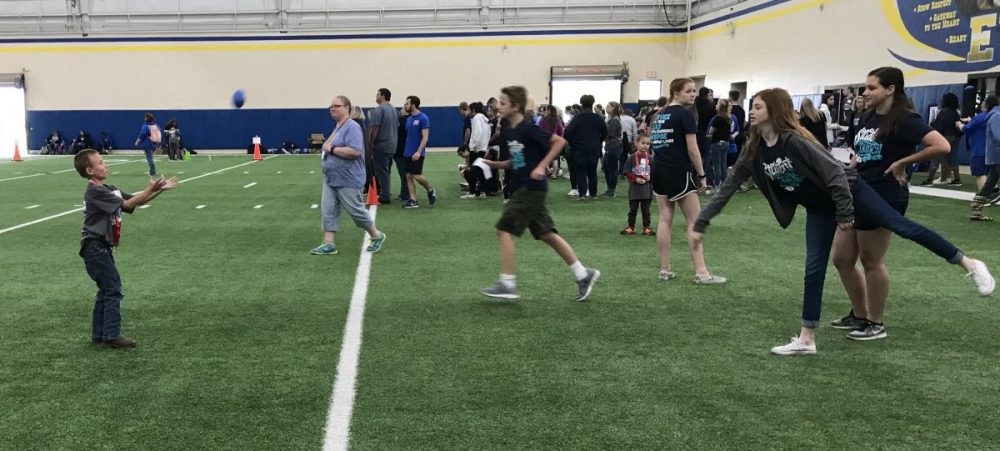 A special lunch was provided by Alliance Bank for each athlete, student volunteers, staff and others involved in the day's activities.
Of course, the event would not be possible without sponsors' contributions and the numerous volunteers, staff and others, recognized on the event t-shirt and program.