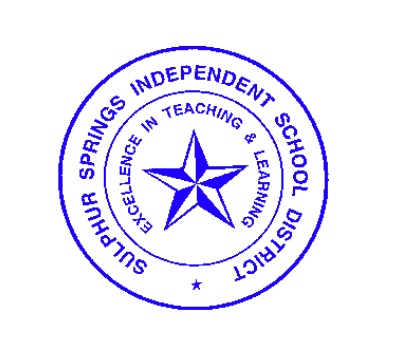 Sixteen personnel decisions impacting six campuses were approved by Sulphur Springs Independent School District Board of Trustees during a special noon meeting Wednesday. Overall, nine resignations were accepted, four new teachers hired and three staff change approved.
At the elementary level, Megan Chaney resigned her post as special education aide at Travis Primary, as did Sulphur Springs Elementary math and science teacher Beverly Molock and bilingual aide Esmeralda Sanchez.
Jamie Van Winkle is also being reassigned, going from fourth grade math teacher at SSES to a social studies teacher at SSHS.
Sulphur Springs High School is losing four faculty members: SAC teacher Joey Chastain, health science technology education teacher and assistant trainer Cassie Ervin, social studies teacher and coach Phillip Manning and HSTE teacher Lacie Stracener. Approved to join the faculty at SSHS were Lacie Jessup as a math teacher and coach and Megan Tingle as a graphic design teacher.
Tyler Lindsey resigned as a math teacher at Sulphur Springs Middle School. Approved to join the SSMS faculty were Amy Neal as a seventh grade science teacher and Taylor Thorsen as an eighth grade science teacher.
Kacie Thompson will continue being a special education aide, but will be moving from SSMS to SSES/Connections.
Destiny Shumate's resignation as an instructional aide at Austin Academic Center was accepted. Haleigh Miller will remain in the special services department, but will switch duties from visually impaired aide to secretary.