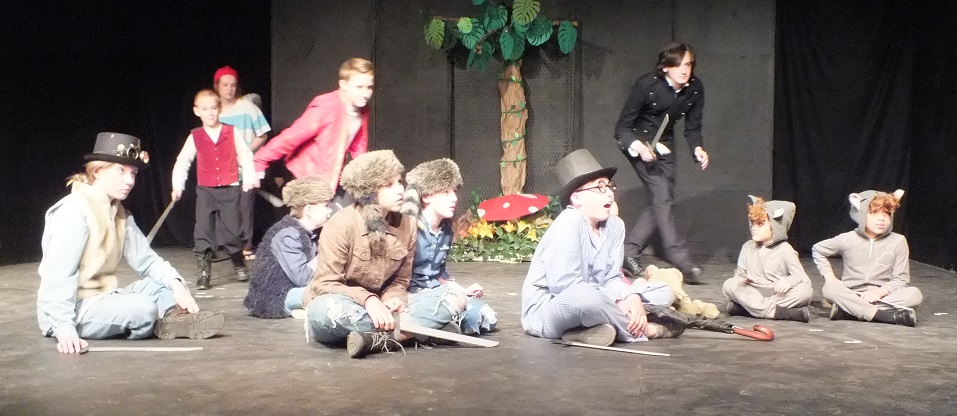 If childhood antics such as pirates, sword and food fights, and archery competitions tickle your fancy, the C.H.E.S.S. students' interpretation of Attaire Gural's "Forgotten" will likely be right up your alley.
The Christian Home Educators of Sulphur Springs group consists of 37 students ranging in age from 4 to 19 who've been working hard under the direction of high school junior Kyla Deterding to prepare this active Peter Pan tale, set 60 years after the original Neverland childhood adventures.
The play lends itself to nostalgia with favorites such as Peter Pan, Wendy, Tinkerbell, Hook and Michael, whose hijinks cause a few messy scenarios, but still offers just enough plot twists to keep things interesting.
Presented by C.H.E.S.S. and Community Players Inc., "Forgotten" will begin it's run on Main Street Theatre, 225 Main St., starting at 7 p.m. Friday, April 5. The play will be offered again at 7 p.m. April 6, April 11 and April 13. A matinee showing will be offered at 2 p.m. Sundays, April 7 and April 14.
Tickets are $10 and seating is limited, so those planning to attend are encouraged to reserve their seats ahead of time online at www.communityplayersinc.com or by calling 903-885-0107.