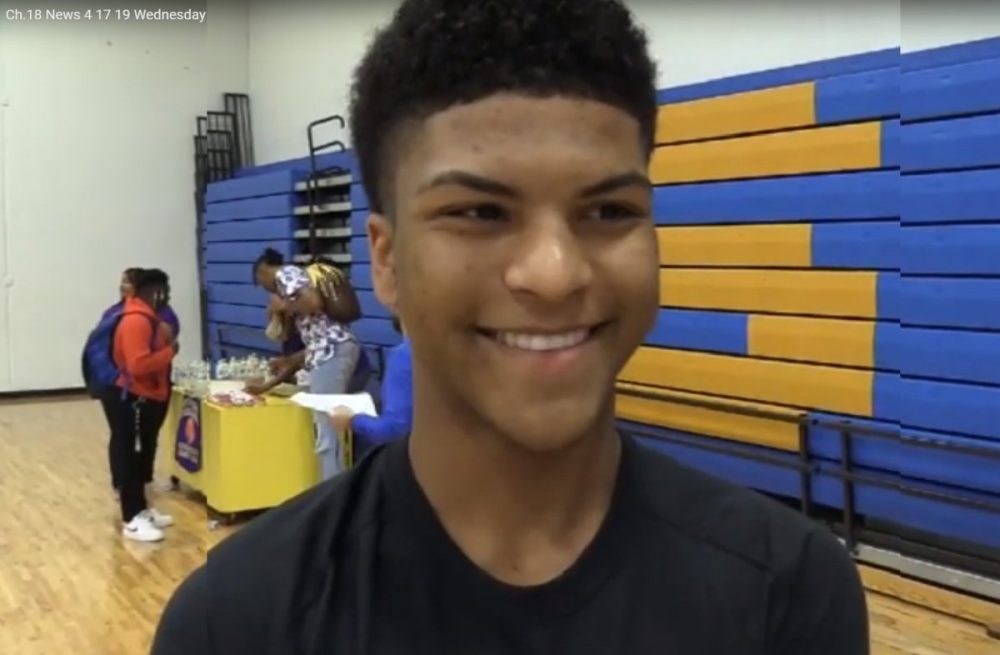 Wildcats senior guard Keaston Willis made it official on National Basketball Signing Day Wednesday, April 17. Willis, the son of Leanne Willis and Lonnie Gusters, signed a letter of intent to play college basketball at The University of the Incarnate Word in San Antonio.
Willis verbally committed to them several months ago. Willis said Incarnate Word first showed interest in him when he was in the eighth grade, but then it fell off until his senior year.
He said Incarnate Word's football team won their conference and he said the Cardinal's basketball team is very young. Willis said they are in need of a scorer and he said he can fill that role. He said they have indicated that they may use him some at shooting guard and some at point guard, just like Wildcats Coach Clark Cipoletta did this year.
Willis said he'll have to adapt to the increased speed of the college game and he said he needs to work on being a play maker for others.
Willis missed eight district games this season due to a small fracture to an ankle. He said the injury has completely healed on its own without the need for surgery.
Willis said he plans to study kinesiology in college.