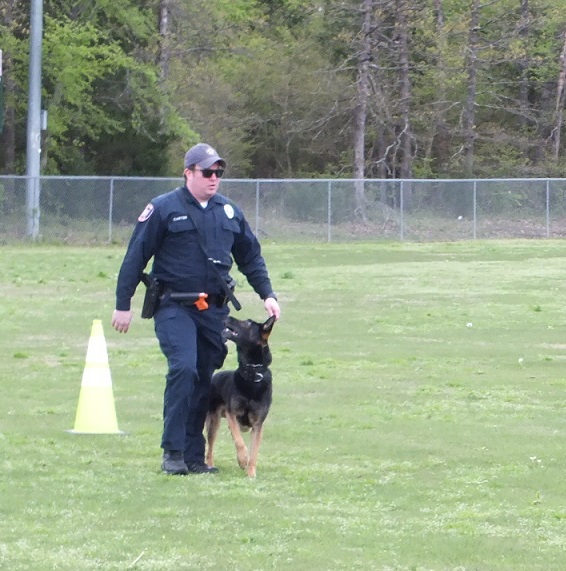 Sulphur Springs is hosting the United States Police Canine Association Trials and Certifications for the second year in a row.
The event allows canine handlers to certify annually with their partner so the dog can be used as a working police dog on the street. The certification is combined with a friendly competition,with the winners earning bragging rights, according to USPCA Region 20 Board Trustee Buddy Williams.
The event got started Monday morning at Coleman Park with 14 different canine and handler pairs from Region 20 participating in obedience and agility testing, with article search to follow later in the day.
The trials will continue Tuesday with criminal apprehension and suspect searches; someone will hide in one of several large containers on the field and the canine will have to figure out where the "suspect" is located.
Wednesday the trials wind down with narcotics and bomb detection trials.
At least one officer each from Sulphur Springs Police Department, Hopkins County Sheriff's Office and Cumby Police Department are participating this week in the event, either for dual or single function capacities. For instance, some dogs may only be trained in narcotics detection while others are utilized for other purposes.