Jerry E. Miller, businessmen and former long-time Mayor of Yantis, Texas, is now enjoying more time to fish these days. He is also getting excited about the annual Yantis Catfish Classic on Lake Fork set for the weekend of April 27 and 28. This catfish tournament is organized for everyone, from kids on up. It also has a $25,000 guaranteed cash payout, which goes to the top seven overall anglers in the two-day fishing contest, headquartered at the Minnow Bucket. Proceeds are earmarked for the Yantis Volunteer Fire Department, a non-profit volunteer organization which has been the recipient of donations since the first tournament was organized over 15 years ago.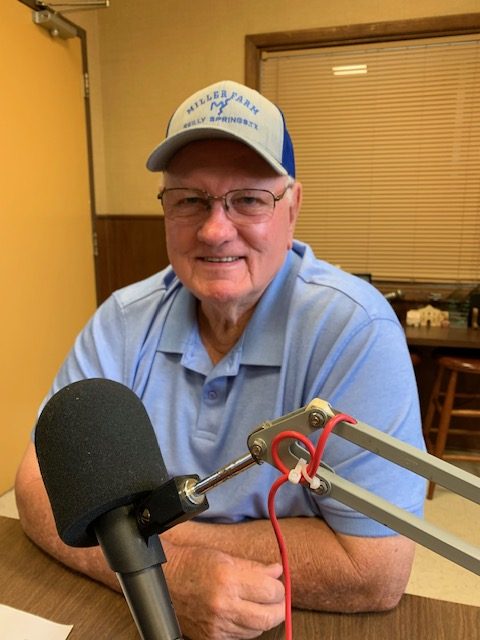 According to Miller, Tournament Organizer, "the Yantis Volunteer Fire Department is deserving. It does a lot of good for everyone who lives in the Yantis area. If you've ever had a fire, you know that. These people will save your life as well as your property in case of a fire, and they are each trained in rescue, willing and ready to help out in all kinds of situations. They take safety and rescue very seriously, and are a very committed bunch of first responders who individually do a great job. They deserve the best equipment to work with, and that's what we try to help them each year. In case you didn't realize it, equipment purchased for use by firemen must be replaced on a regular basis whether from use or non-use, so it's not like it's just a one-time purchase for most of their necessities. They are required to keep everything usable and ready at a moments notice. This is why we pledge to help our fire department and the volunteers who are members of it. And even if you don't fish, you can come out to the Pavilion for the Saturday evening BBQ and entertainment we plan on April 27, and make your donation to the Yantis Fire Department. That's a way you can help too", stated Miller during a Good Morning Show interview on KSST.
Early entry for the Lake Fork catfish tournament is open through April 24. Cost is $125 for two days of fishing and a chance at the prize money. Besides the seven top payback positions, there are other categories, including hourly payouts, Top Female age 18 and up, Top Senior age 55 and up, Top Young Angler age 17 and under, and an Early Entry drawing.
Entry forms and complete rules are available at The Yantis Cafe, at Crossroads, at The Bait Shop in Sulphur Springs, and at Jay Hodge Chevrolet. And for information on the Yantis Catfish Classic, contact Jerry E. Miller at 903-850-9500.