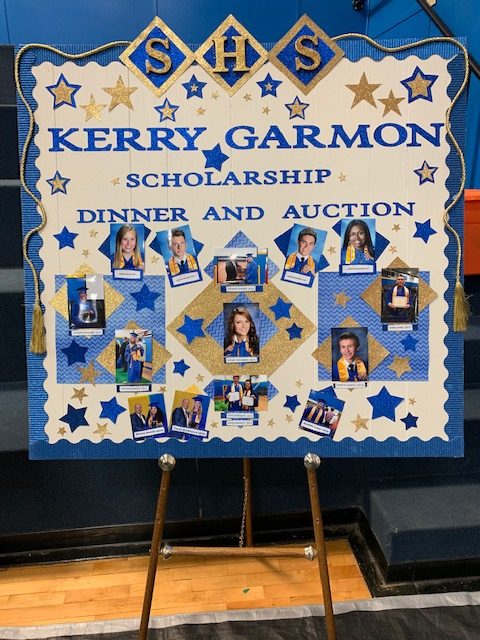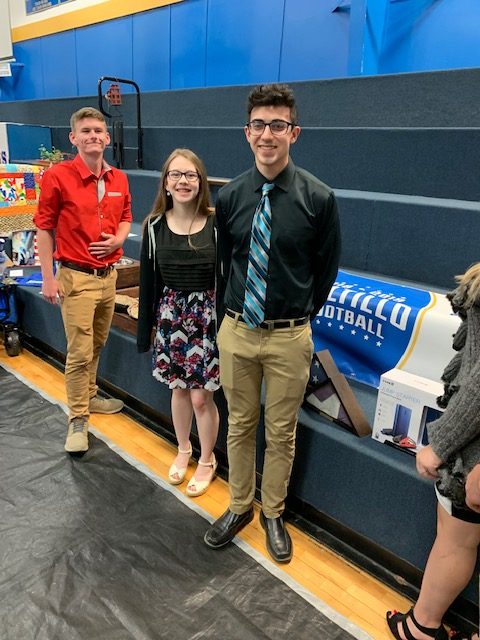 The Kerry W. Garmon gym was filled with Saltillo school and community friends and families who turned out to make sure the 8th annual Memorial Scholarship fundraiser was a success. Following a welcome by Superintendent David Stickels and a thank you to the many sponsors who made the evening possible, everyone sat down to a great meal catered by Andy Wright and family, followed by some fun games of Bingo and a lively auction commanded by Saltillo alumnus, auctioneer Travis Mitchell. There was also an Election of Officers for the Foundation, conducted by Vivian Monzingo. The highlight of the evening was hearing the six scholarship recipients from 2018 relate how the funds they received have helped this year in furthering their education as they work toward careers.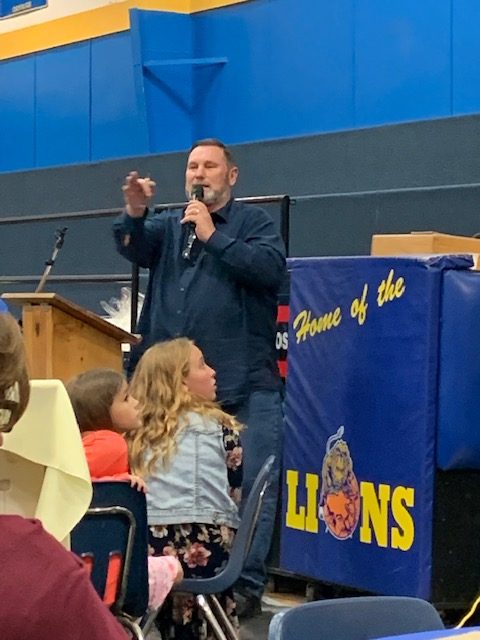 2018 Saltillo graduate Miss Madison Simmons was first to speak. She is currently a Freshman at Texas A and M University Commerce and will be a Sophomore in the Fall of 2019.
Miss Jordan Sustaire is attending Tarleton State University as pursuing Ag Services Development. She will be a Sophomore this Fall, and plans to become an Ag teacher. As she put it, "In my four years of FFA at Saltillo, my Ag teachers were a big positive influence on me. I'd like to help influence someone else's life that way".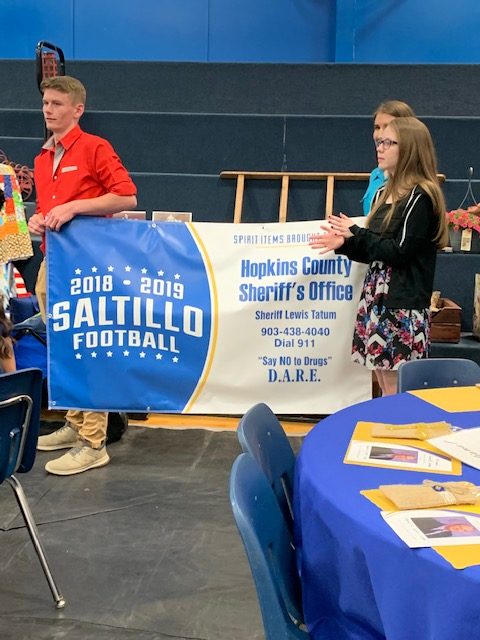 Miss Sylvia Feijen attended Saltillo ISD from Pre-k through her graduation in 2018. She is now attending Paris Jr. College, pursuing a career in Real Estate and Property Management, and has been selected to the All-Texas Academic Team. She plans a transfer next year to University of North Texas, Denton.
Miss Christy Gurley is a fourth-generation Saltillo graduate. She congratulated the Foundation on their scholarships selections, and says the Banquet/Auction represents the heart of the Saltillo school and community.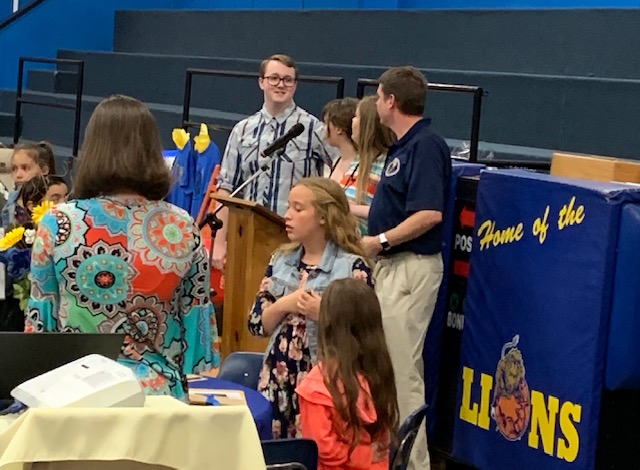 Miss Adriana Ortega is attending college in Chicago, Illinois working towards a nursing degree. She plans a career in Pediatric Nursing. She came home for the banquet in order to thank the Foundation and school officials for the scholarship and their vote of confidence.
Another scholarship recipient, Trevor Moore, was unable to attend the banquet due to an emergency, but sent his appreciation to the school and the Scholarship Foundation.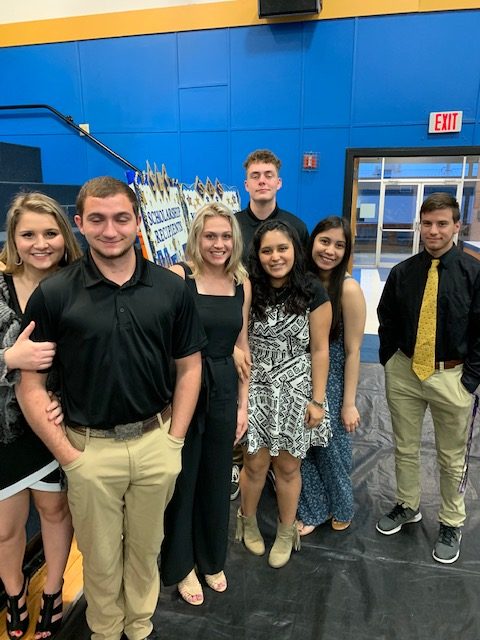 Selection for this year's scholarship recipients will soon be made. The Foundation Officers for 2018/2019 are Kim Moore, Barry Brewer, Guy Hatch, Karen Northcutt, Brenda Garmon, Davis Stickels, Vivian Dennis Monzingo and Lyda Hatch. In the Election conducted during the Banquet, three officers were selected to fill openings beginning May 1 for the 2019/2020 year; Vicky Longino, Barry Brewer and Guy Hatch. Karen Northcutt was given a special round of applause for her numerous consecutive terms as an officer.