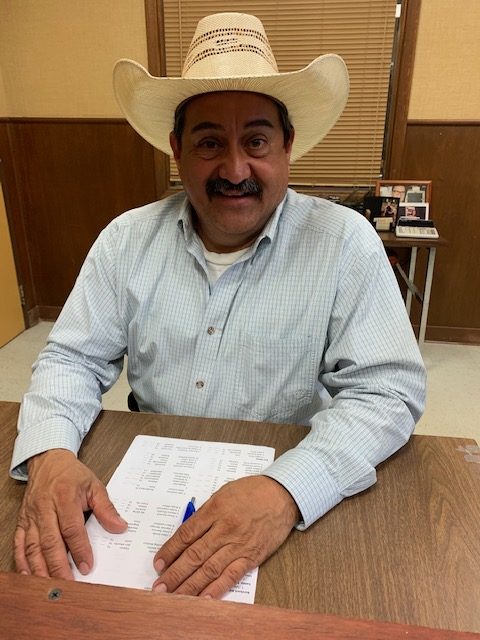 If you are looking for rodeo excitement, don't look any further than this weekends' Spring Rodeo put on by the Hopkins County Rodeo Association. This event is held under the sanction of UPRA, or United Professional Rodeo Association, which covers a 5-state circuit. A long-time friend of Sulphur Springs and Hopkins County since 1979, the UPRA has held their Finals Rodeo here in the autumn of the year at the end of their competition season. But during the Springtime, the circuit is young and this rodeo gets some great competitors which provide exciting watching for the audience.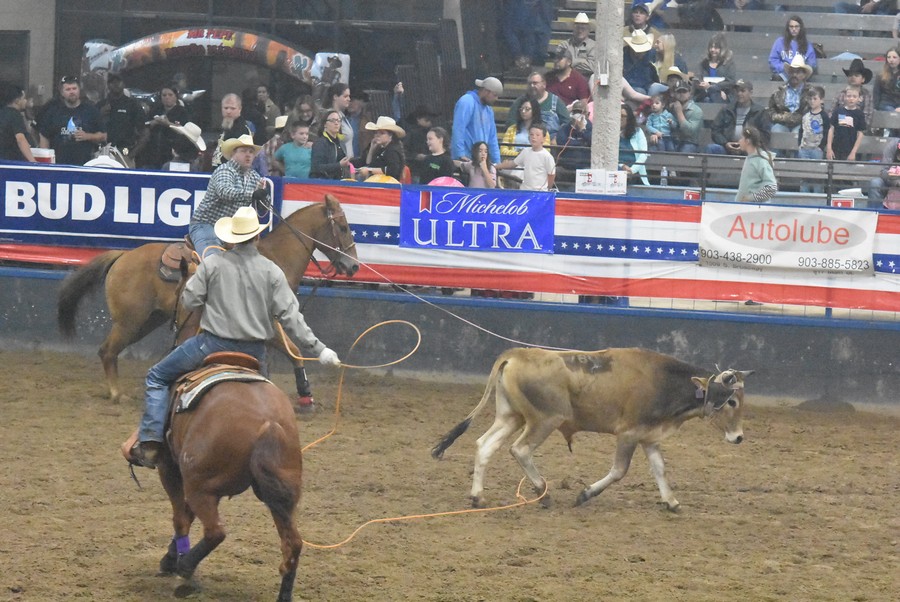 A number of the competitors are some you may know from the local area. The stock contractor is J and J Rodeo Company out of Cooper, Texas, which was voted Best Small Rodeo Contractor for two years (2017 and 2018) by UPRA competitors. Plan to come watch J and J's bulls and broncs as they also compete, along with the riders and the ropers, as part of the nine exciting events: Breakaway Roping, Barrel Racing, Ranch Bronc Riding, Tie-Down Calf Roping, Team Roping, Steer Wrestling and the rough stock events, Saddlebronc, Bareback and Bull Riding.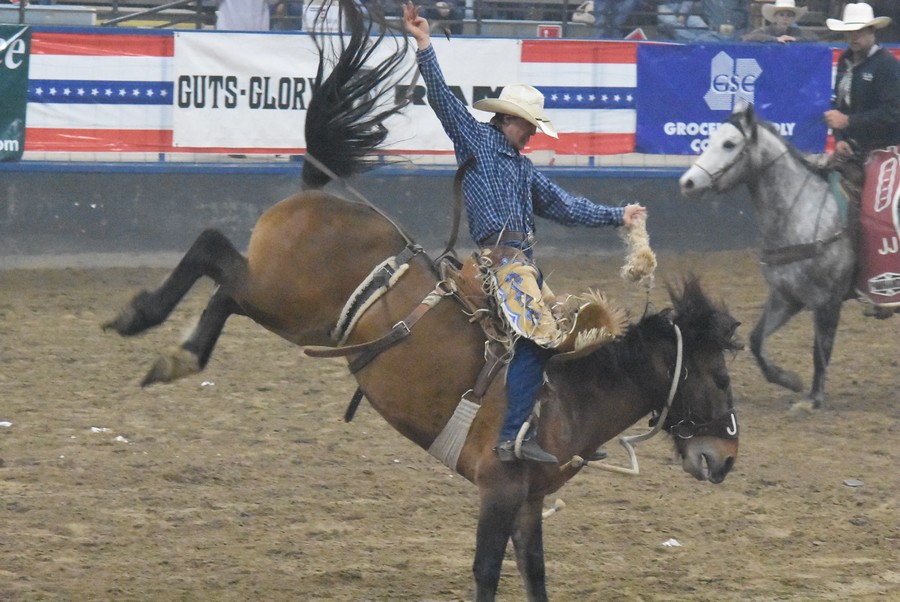 This rodeo is being held on the Easter weekend, and that's one reason Oscar and the Committee included a lot of fun children's events. There will be Mutton Bustin', and only the first 15 youth to enter by 6:30 pm each night can participate. There is no fee to enter Mutton Bustin' but there are size/age requirements. And everyone can watch and enjoy the children's Chuckwagon Races, Calf Scramble and Boot Scramble, where top youth competitors can win a new pair of cowboy boots! An Easter Egg Hunt will be held for three different age groups during the Saturday night performance, and bicycles and gift certificates are among the prizes.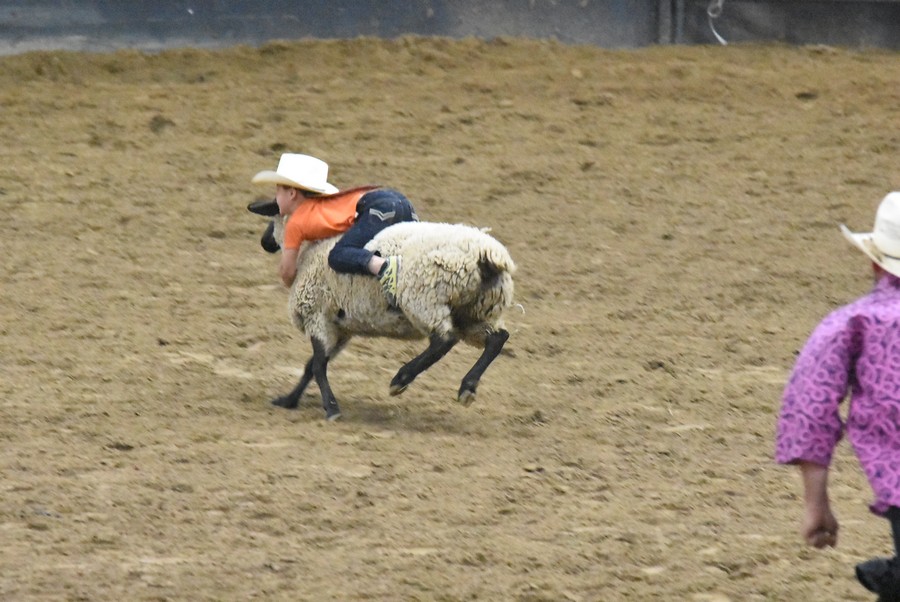 Another interesting event to watch will be the "Elite Series" Mini-Bronc and Mini-Steer Riding event for young cowboys. These competitors are part of the rodeo team at Cross Spur Cowboy Church, and will stage their competitions during this rodeo.
The Spring Rodeo will feature the big voice of a new announcer, Brent Weldon, and a new clown Michael "Goobie" Smith, who loves to interact with the audience and make people laugh. And remember, there is a Rodeo Dance for boot-scootin right after the Saturday night performance, by local band Jason Waldon and the Alibis!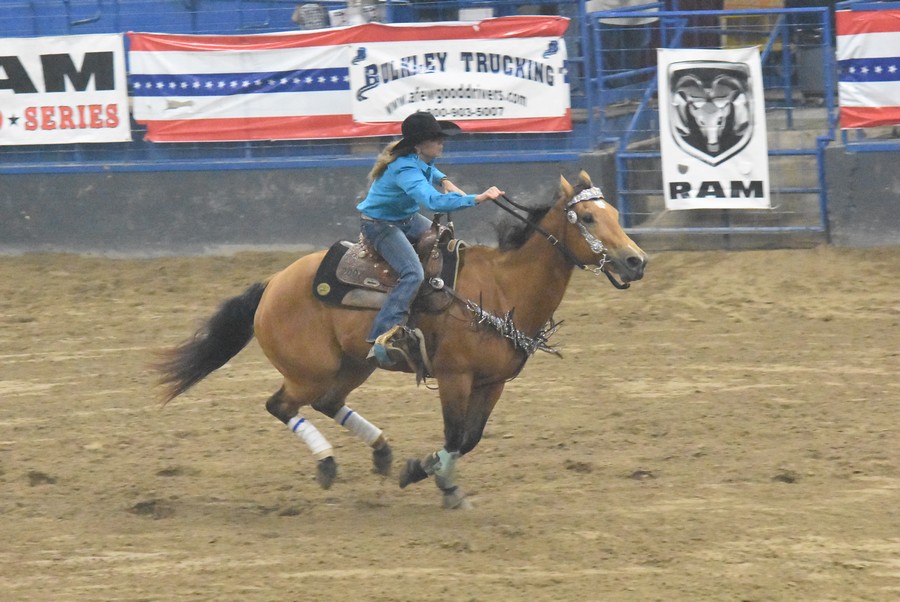 Purchase tickets at $10 each for Friday night and $12 each for Saturday night. You can save $2 per ticket when you purchase advance tickets at Circle E Western Store. You can also buy your tickets at the gate on both nights of rodeo….and you might win free tickets by listening to the KSST Good Morning Show on 1230AM Radio Friday April 19, 2019.