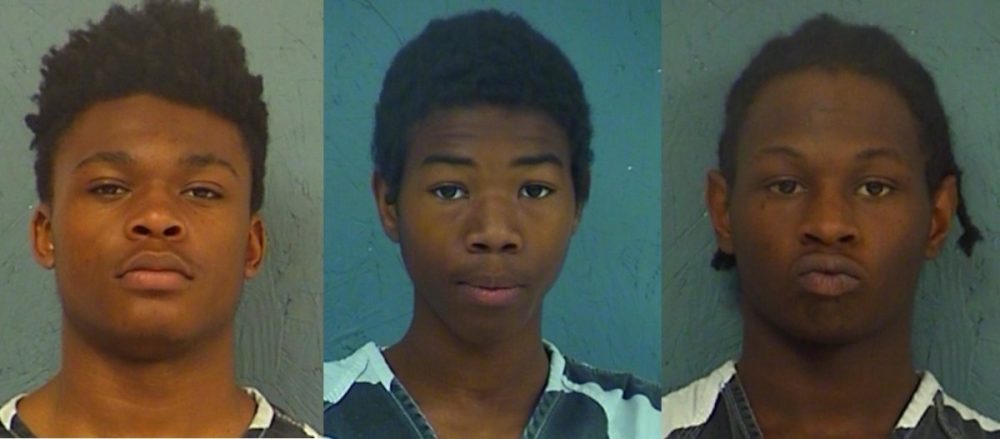 An investigation into a rash of car burglaries and a vehicle theft reported over the weekend resulted in five arrests and clearing of most of the cases, Sulphur Springs Police Detective David Gilmore said Wednesday.
"A juvenile arrest early Sunday morning provide insight that helped clear cases of burglaries and a vehicle theft reported on the 12th and 13th,"Gilmore said.
Investigators spent most of Monday and quite a bit of Tuesday following up on leads and conducting interviews as the vehicle burglary and vehicle theft cases developed.
Officials recovered property taken from one burglary Sunday that allegedly connected a 15-year-old taken into custody as a runaway and 17-year-old Jumierquai Doverieay "Jaime" Davison, 17, of Sulphur Springs to the Sunday burglaries, according to Gilmore
Davison was arrested Monday afternoon on the misdemeanor charges of burglary of a vehicle and prohibited weapon-knuckles, according to arrest reports. The juvenile also incurred charges for his alleged involvement, according to the detective.
Additional evidence related to the vehicle burglaries April 12-13 and the vehicle theft April 13 was recovered and eventually resulted in four arrests.
"Some suspects involved confessed on seven vehicle burglaries and the stolen vehicle from the 100 block of Harred Street. We charged the four involved Friday night, one juvenile and three adults, with engaging in organized criminal activity," Gilmore said.
Jumierquai Doverieay "Jaime" Davison, 18-year-old Kelley Waterhouse and 17-year-old Clarence Ofield III, all of Sulphur Springs, were charged Tuesday with engaging in organized criminal activity, specifically for their alleged unauthorized use of a the Mercury Mountaineer on April 13 from Harred Street. A 16-year-old juvenile was also reportedly charged for involvement in the vehicle theft as well, according to Gilmore.
The investigator said, while the investigation cleared many of the burglaries and even resulted in some stolen property being recovered, the criminal activity charge specified the unauthorized use of the vehicle as it is the higher of the offenses.
According to Gilmore, these burglary and theft cases should serve as a reminder to community members to lock their vehicles and remove all wallets, purses, valuables, electronics, keys and money from them. The cases involved unlocked vehicles. The stolen vehicle, which was recovered from Lamar Street where it'd been left parked, had also reportedly been left unlocked and the keys left inside of it.