Donald Washington is scheduled to be recognized April 11 in a special ceremonial installation service in Washington as the new director of the US Marshals Service.
The Sulphur Springs native was nominated by President Donald Trump on Oct. 2, 2018, to lead the U.S. Marshals, a nomination that was confirmed by the U.S. Senate on March 14, with family and friends from Texas in attendance. Washington was sworn in March 29 as the director of the U.S. Marshals Service in a ceremony at the Tom Stagg U.S. District Court in Shreveport, Louisiana.
The new director of the U.S. Marshals Service, during a recent visit with family in Sulphur Springs, stopped by KSST radio on his way back to Lafayette to pack for the move to Washington. He toured the station where he once interned in high school, talked about the career, the Marshals Service and his family and Sulphur Springs, which he still thinks of as "home."
Hometown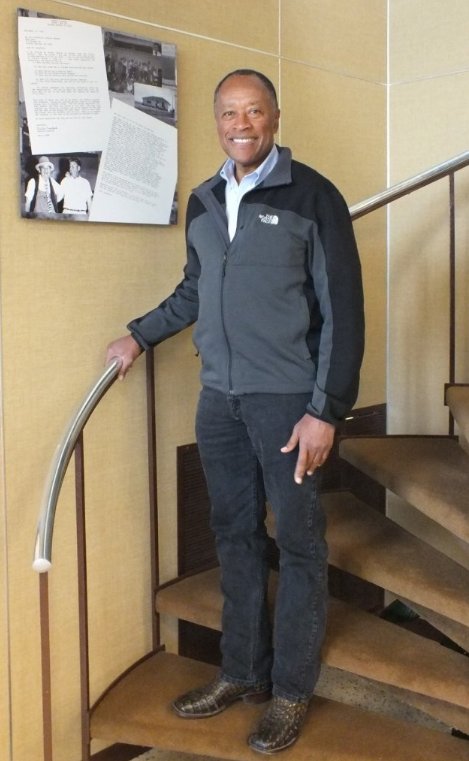 Raised along with two brothers and a sister by parents Troas and Virginia Dunlap Washington, Donald Washington credits his grandfather George Carter Washington, an educator, for pressing upon him the "need to keep my face in the books rather than looking at the girls too early." He said he also had some great teachers in school at Sulphur Springs too.
While he talked some about his accomplishments, he was quick to show his pride in his family as well.
He describes his sister as a "captain of industry," for at least 30 years in the insurance industry before her retirement. His twin brothers both went into law enforcement, one retiring from Texas Department of Public Safety within the last 8-9 years, the other from Hopkins County Sheriff's Office; both "have made significant marks on the law enforcement profession, both of them primarily in the drug interdiction world, in different ways though," he said.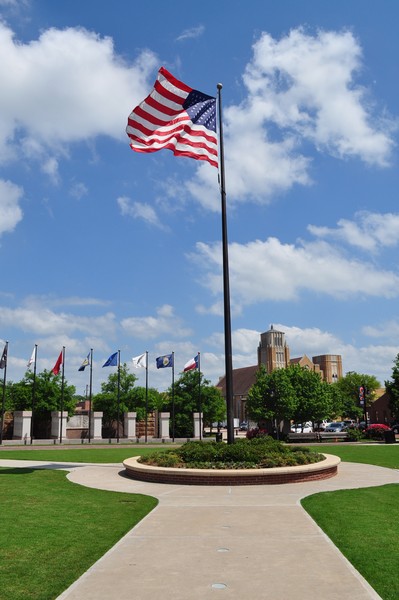 He grew up in Sulphur Springs, and still thinks of it when he hears a song or talks about "home" and hometowns.
"Sulphur Springs has, I think, always been a very unique place, but over the last decade in my mind, it's become even more unique. The kind of people that are moving here, that come through here are extraordinary. This little town, what has happened to the square, is just magnificent. I can't pass by the square without taking a photograph," Washington said.
He said he often describes Sulphur Springs to his friends as a "Norman Rockwell town." He's especially complimentary of the downtown square, which he says "was created by some folks with vision."
"It is just a unique place to walk around and see what has been created down there," Washington said.
He was complimentary of the different types of cuisine offered at restaurants just off the square, and noted the Tesla stations a block away that serve vehicles that come from quite a distance away. He described the coffee shop off as "one of the fascinating coffee shops in the country." The glass restrooms off the square are an interesting conversation piece; he said he shows his friends pictures of the glass restrooms and asks them to guess what they are.
Sulphur Springs Municipal Airport is another area Washington had praise for, noting the runway is equipped to handle the air traffic if he were to decide to hold a regional meeting for the Marshals in Sulphur Springs.
"It's a nice runway, nice airport, and the aviation community is pretty nice as well. Mr. Baker out there has been very kind to me. Whenever I need some accommodations, they've just been really, really nice," Washington said.