Mount Pleasant 9, Lady Cats Softball 1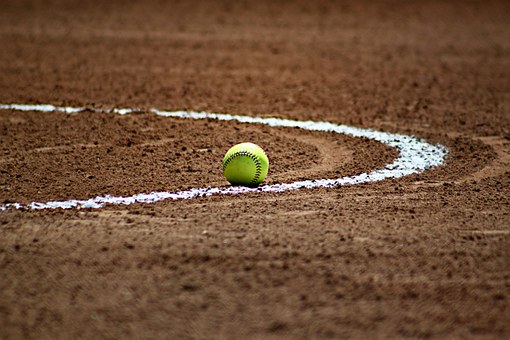 The Lady Cats' softball team fell into a first place tie in district Tuesday night, April 16, after a miserable 9-1 loss to Mount Pleasant on Senior Night at Lady Cat Park.
Both the Lady Cats and Lady Tigers are now 7-2 in district play with one game left for each team. Little went right for the Lady Cats as Mount Pleasant dominated play almost from the beginning.
The Lady Tigers opened the scoring with three runs in the top of the second inning. The Lady Cats got their only run in the bottom of the fifth.
Sadie Stroud hit a long fly to left field that looked like it might had hit on the top of the fence on the yellow line and then bounced back onto the field. Stroud was initially given a double. The umpires huddled and then ruled the ball a home run. It cut the lead to 3-1 and that was as close as the Lady Cats could come.
Mount Pleasant added two runs in the top of the sixth to go up, 5-1. They padded their lead with four more runs in the top of the seventh to make it 9-1.
The Lady Cats only managed the single run and two hits. Stroud and Sierra Smith had the hits. Mount Pleasant made 11 hits.
Bailey Haggerty took the pitching loss for the Lady Cats. Over seven innings, Haggerty allowed 11 hits and nine runs, eight of them earned. She walked six and had five strikeouts.
Averie Ayres befuddled the Lady Cats for the second time this season. In Mount Pleasant, she allowed only one run and three hits. This time, over seven innings Ayres allowed two hits and one run striking out eight and walking one.
The Lady Cats season record slips to 21-6. The Lady Cats still hope to earn part of a co-championship. To do so they probably will have to defeat Texas High in Texarkana Thursday evening at 6:30 p.m.
The Lady Cats honored ten seniors on Senior Night Tuesday night: Kelsey Wallace, Brinklee Driver, Sadie Stroud, Sierra Smith, Bailey Haggerty, Maddie Millsap, Landri Bell, Tessa Holt, Abbi Baier and Darby Williams.