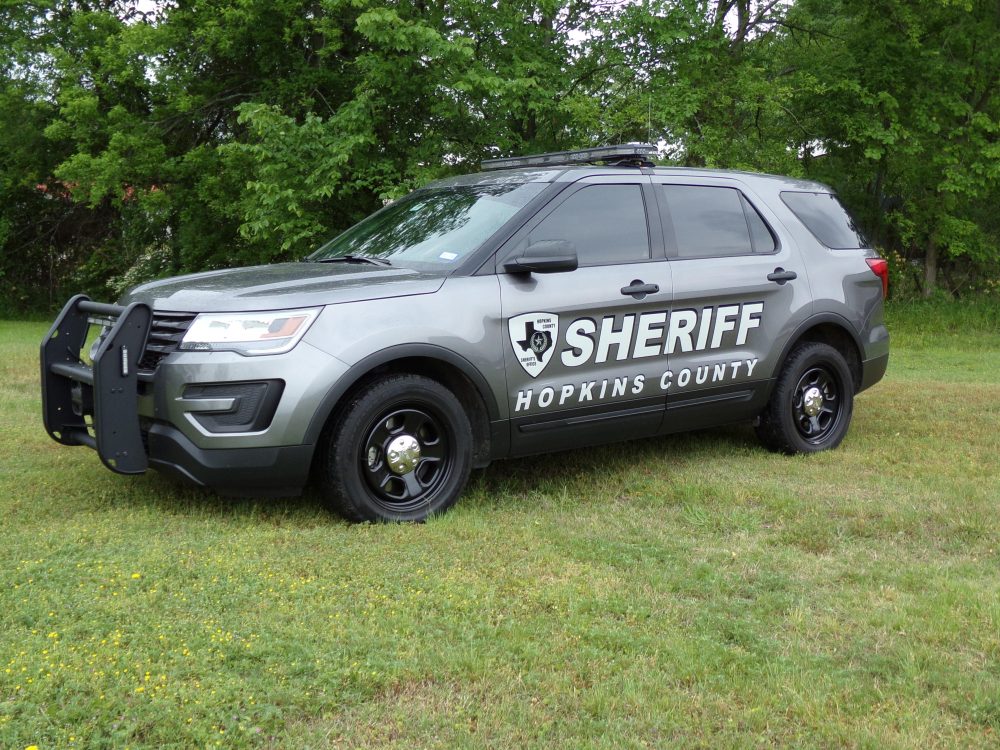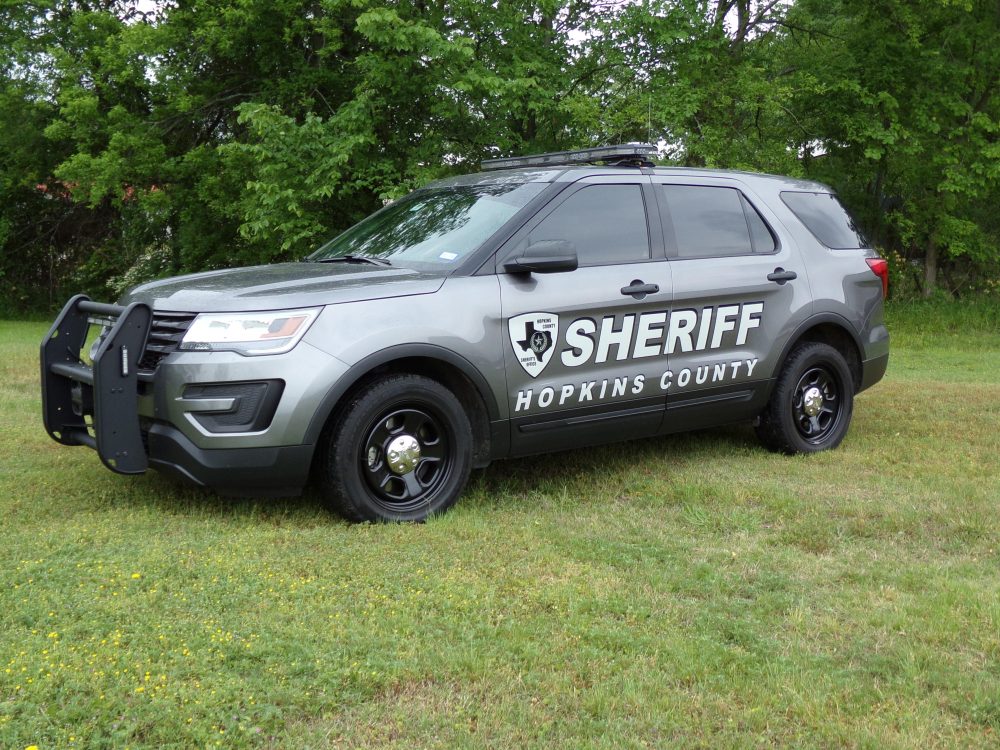 Three people were jailed Wednesday morning, two men on misdemeanor charges and a woman on a felony charge, and as a result of a traffic stop by sheriff's deputies and an investigation into lawn mower thefts.
Hopkins County sheriff's deputies had received two reports of a lawn mower stolen from a property just south of Sulphur Springs. The second time, a possible suspect description and possible vehicle involved were reported. Sgt. Shea Shaw and Deputy Tanner Steward spotted a vehicle matching the one given within a few hours of the second report. They stopped it about 12:10 a.m. Wednesday and reported the driver matched the suspect description given, according to Hopkins County Sheriff's Chief Investigator Corley Weatherford.
When questioned about the lawn mower theft, one man allegedly admitted to the recent lawn mower theft. After talking with the man, the sheriff's officers went to the man's residence, where they were reportedly met with uncooperative people, reported Weatherford, who was called in to assist in the investigation.
The officers contacted court officials and around 3 a.m. had obtained a search warrant to check the property for the stolen lawn mowers. They executed the warrant, found and recovered one lawn mower from the residence, along with drug paraphernalia and miscellaneous items, Weatherford reported.
Two men, one 26 and the other in his 40s, were reportedly arrested on a misdemeanor charge for possession of drug paraphernalia. The younger man also was also found to be wanted on an outstanding misdemeanor theft warrant. Officers anticipate filing for a warrant for the lawn mower theft, according to Weatherford.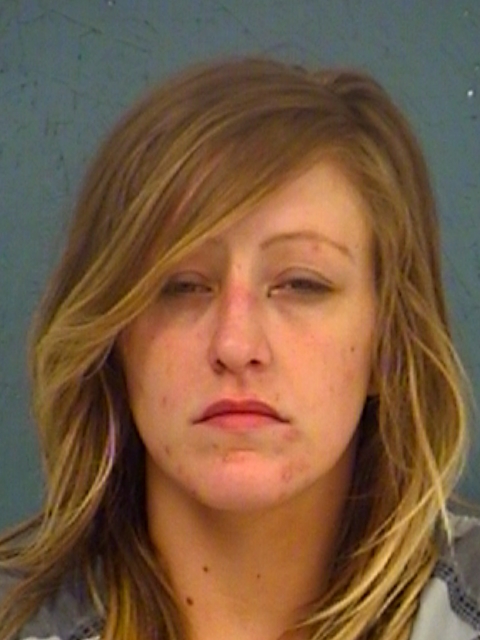 Deputies continued looking for the second stolen lawn mower, encountering a 25-year-old Talco woman at a County Road 1112 residence. The woman, identified as Kalen Reigh Halbert, was found to be wanted on Titus County and Midland County theft of property charges. Thus, the woman was placed into custody on the warrants, HCSO Cpl. Todd Evans and Sgt. Michael Russell wrote in arrest reports.
A search of the bedroom the woman was in revealed approximately 35 grams of a substance that field-tested positive as heroin as well as other drug paraphernalia, which she allegedly claimed, the deputies alleged in arrest reports. Consequently, Halbert was also charged with possession of 4 grams or more but less than 200 grams of the controlled substance, according to the arrest reports completed by the deputies.
Halbert remained in the county jail Thursday morning. Her bond was set at $10,000 on the Midland charge, according to jail reports.
The investigation into the lawn mower thefts is ongoing, Weatherford said.