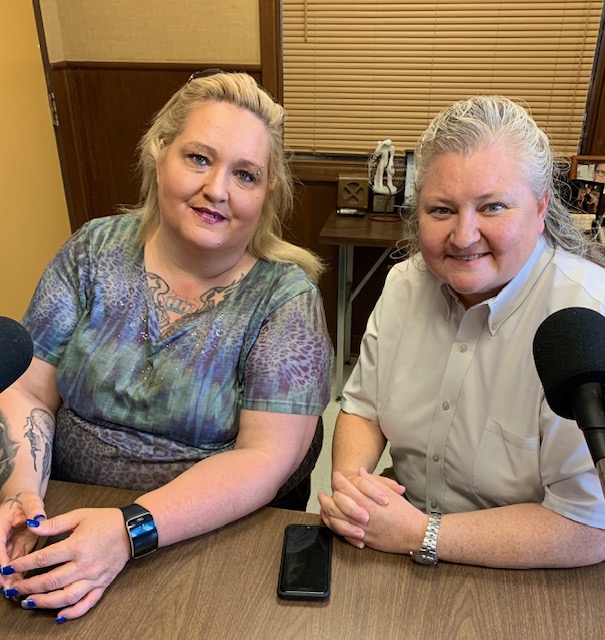 Como resident Darla Henry became Mayor of Como in 2017. Her first major project was to begin upgrading the Wastewater Treatment facility, which will be an ongoing project. Unopposed when her two-year term was nearing it's end, she took the green light to continue her long-term plans and projects for improvements to the infrastructure, and add some fun to the community, too. The first annual Como Easter Community Bash will be held on Saturday April 13, on the grounds surrounding Como City Hall.

In organizing the event, Mayor Henry formed committees. Lisa Lutrick volunteered to locate vendors who would provide food options for the many visitors they hope to attract. Authentic Mexican food, sausage on a stick, turkey legs, tacos and hot dogs are already on the menu for Saturday, along with homemade baked goods. There will also be home decor, crafts, handmade jewelry, organic soaps and lotions, weight loss and makeup booths.
Other volunteers pitched in to organize and plan the Easter Egg Hunts which begin at 10:15am in two age groups ( 3 and under, also 4 and up) . Yet another committee brought together the games for the day, with 42 games inside the Como Domino Hall and softball games on the Como Ballfield.
Helping put together the musical entertainment was Shelby Glenn, a country musician whose family has been in the Como area for generations. Along with his friend Diamond Jack and the band Texas Thunder, Shelby plans to feature one of his students, Taylor Ford, a young singer/songwriter/ guitarist. At 11am, the music will start with the Bright Star Church Praise and Worship team followed by Miss Mattison Henry. The Pentecostal Praise Ensemble featuring Mayor Henry will entertain and inspire until 1pm. Then, Miss Bobbye Sapp will sing followed by Shelby Glenn, Texas Thunder and Friends until approximately 3pm.
Be sure and bring a lawn chair so you can stay for everything. The Saturday events will be held in the old downtown area on the grounds surrounding Como City Hall, just north of State Hwy. 11 east of Sulphur Springs. The event takes place during the Highway 11 Treasure Trails, April 11-13.