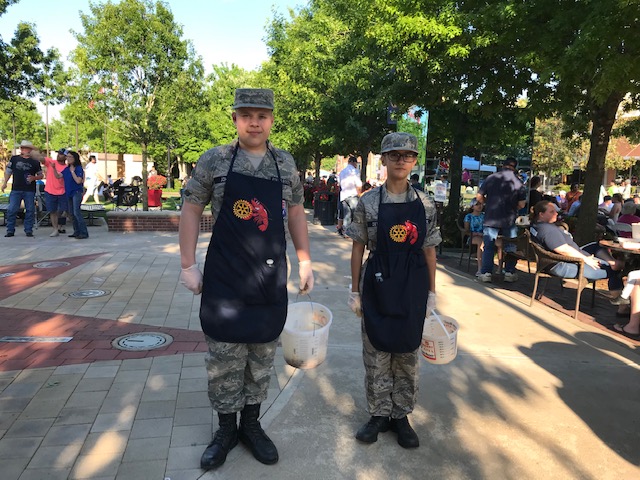 If the overflowing containers, laughter and fellowship are any indicator,
a rocking good time is being had by all at Sulphur Springs Rotary Club's 6th Annual Claws for a Cause Saturday.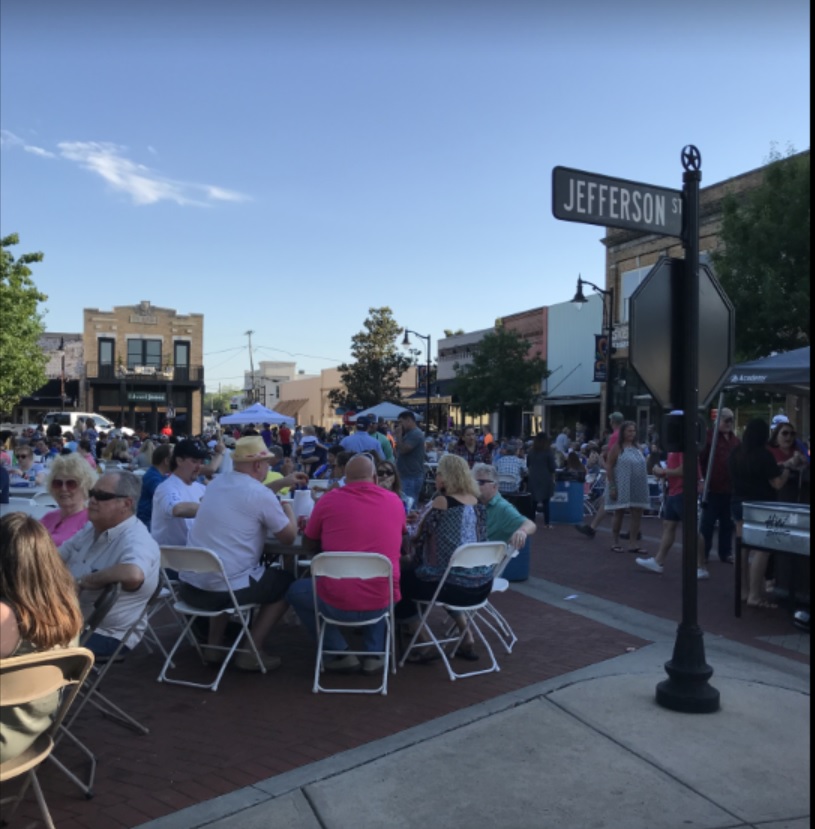 Event coordinators reported thousands of advance tickets were sold and numerous others arriving through the evening to partake of their fill of the more than 6,000 pounds of crawfish brought in and served up for $30 a person for the occasion.
Some event attendees reported the crawfish boil to be an annual tradition for them. Some come in from the Metroplex and others areas for the event. Others not only attend, but reported bringing friends and family with them to introduce them to the festive event which raises funds that Rotary invests back into the community.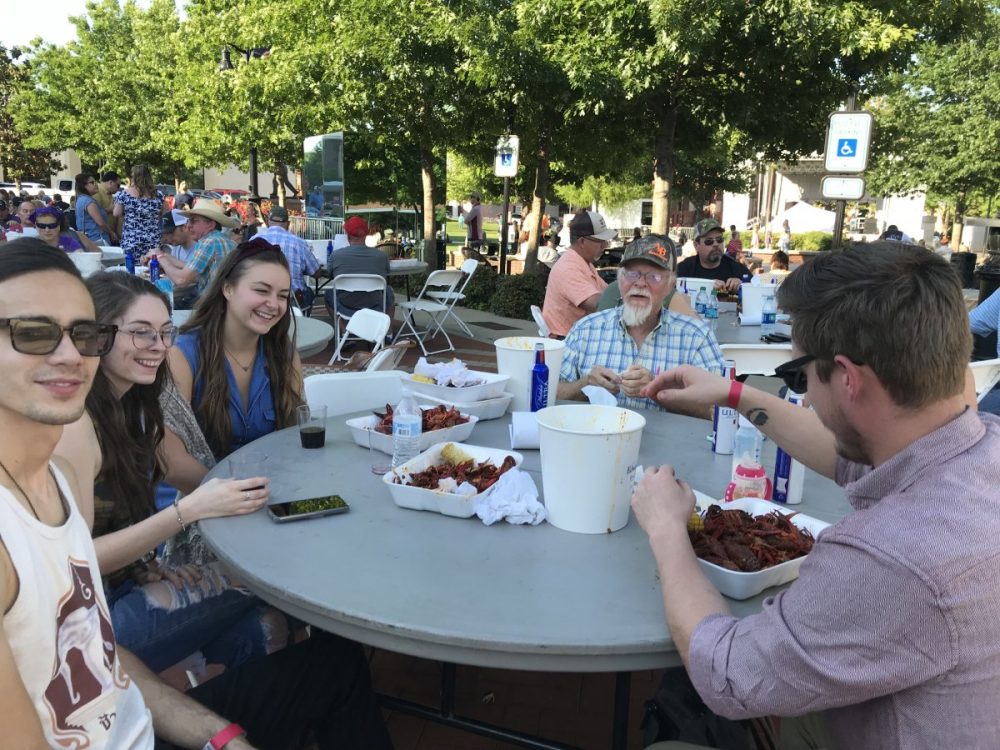 Claws For A Cause began six years ago as a fundraiser that would create awareness for Rotary and involve the whole community of Sulphur Springs. Claws annually funds the Sulphur Springs Rotary Club Scholarship Program for six local senors and benefits several local charities in this area.
Over the past years, Rotary has donated over $50,000 to help support organizations such as Hopkins County Emergency Response Team, Relay for Life, Heritage Counseling Center, Can Help, Star Foundation, Lake Country Casa, Sulphur Springs Animal Shelter, Relay for Life, and Community Health and Wellness Alliance.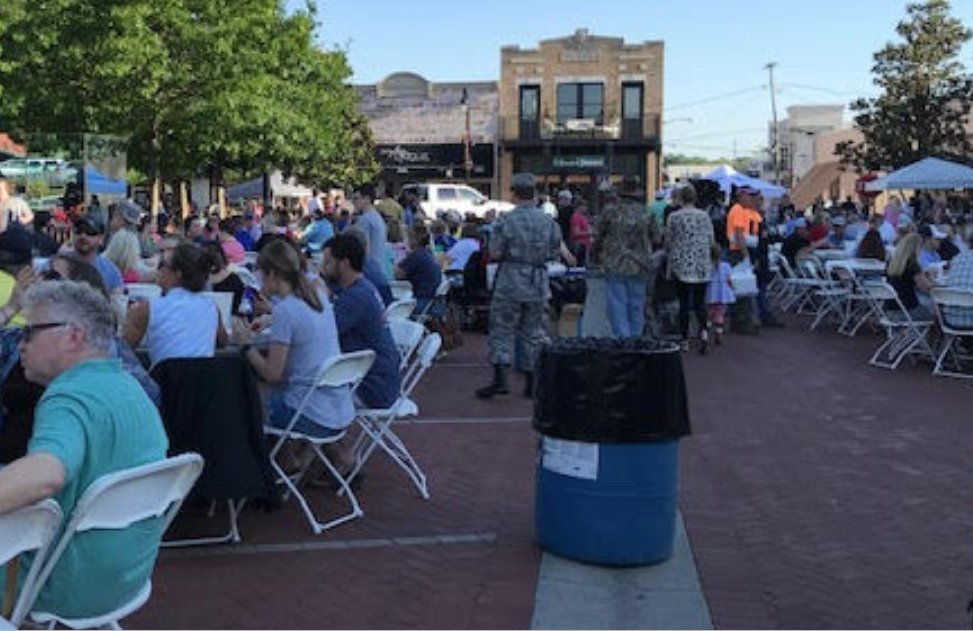 Claws for a Cause 2019 kicked off at 5 p.m. April 27, features music by Hannah Kirby, and continues until 9 p.m. Beverages were made available for purchase on-site, and table reservations and VIP table sponsorships were available.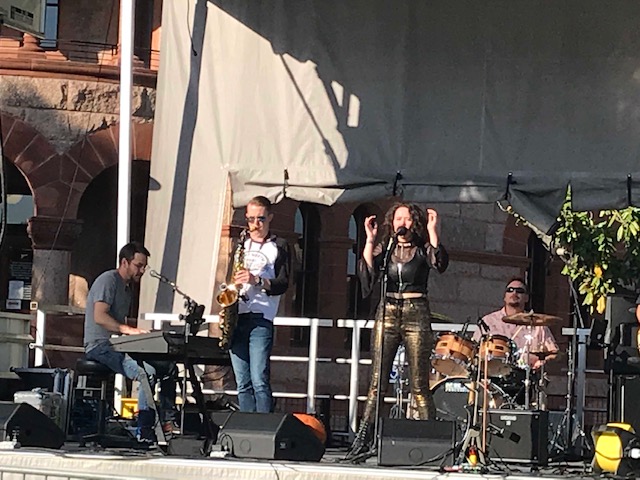 The family friend event was packed at 6 p.m., with people milling about, occupying not only the tables set up on Gilmer Street for the event, but those all around the square. A few even enjoyed the benches on the square and others enjoyed a picnic-style meal on the grass as kids danced and played, and Civil Air Patrol members donated their time to serve bucks filled with mudbugs for attendees to enjoy.