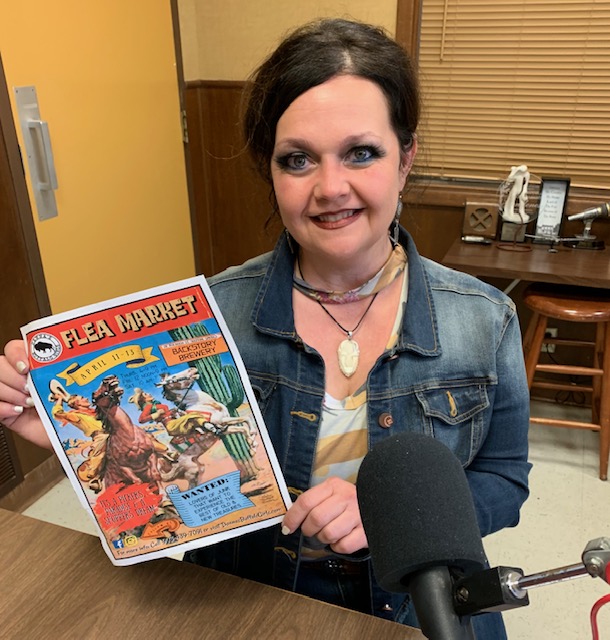 When she says this is a Pickers Paradise and a Shoppers Dream, she really means it! Danna's 2019 Spring Flea Market season opens in Sulphur Springs on Thursday April 11 in a new location, at Backstory Brewery, located near downtown Sulphur Springs at 211 Magnolia Street. The craft brewery's beautifully-restored, very historic site is the perfect place to host The Buffalo Girls during the 3-day Flea Market Style and Swap Meet. Joining Danna will be a caravan of vendors peddling collections of unique, vintage and eclectic items with excellent deals in a fun atmosphere. Merchandise offered will include indoor and outdoor home decor, Santa Fe jewelry, vintage and collectible quilts and linens, home crafted leather items, ladies western hats, belts and purses, Western art, signs of all types, vintage harness and tack, hand made soaps and candles, a Fishing and Tackle vendor for the guys, and some of everything else!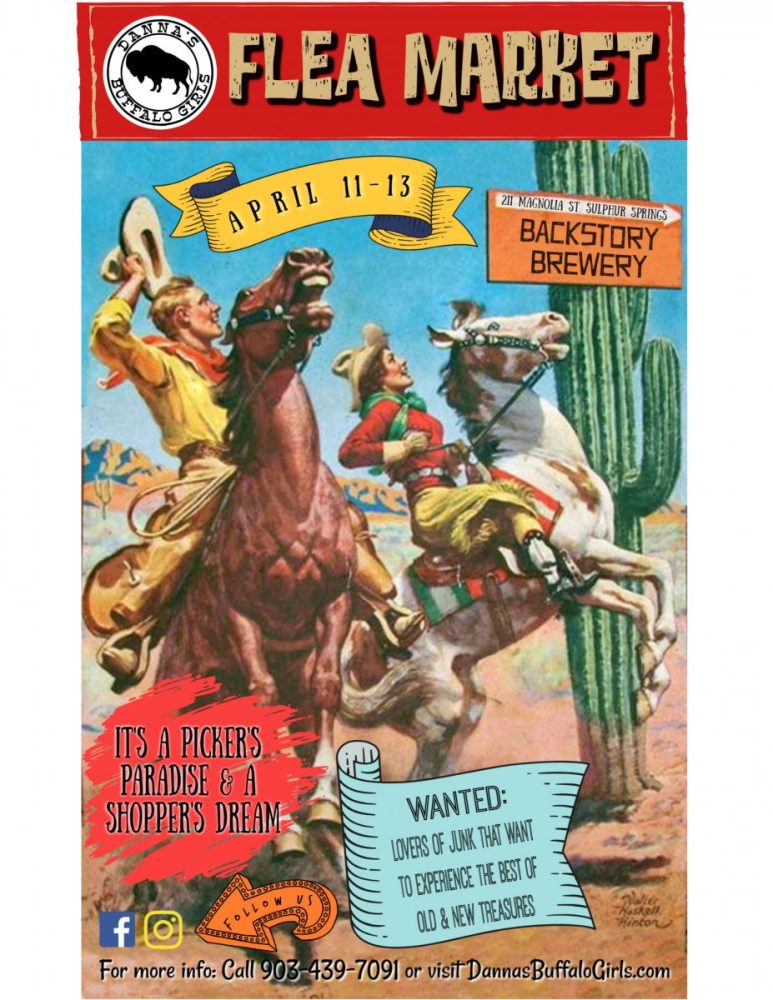 Danna Bain has been in retail fashion and decor for three decades in Winnsboro, Canton and Sulphur Springs. Her year-round location, Danna's and the Florist and Buffalo Girls Boutique, is located at 438 Gilmer Street in Sulphur Springs. She has a spirit for success, not just for herself, but for fellow business-people trying to succeed in rural Texas. So, in 2018, Danna founded and promoted the Highway 11 Treasure Trails, an 80-mile trail through six historic towns (Sulphur Springs to Hughes Springs) located on State Highway 11, marked by yard sales and flea markets all along the way. She continues to encourage individuals, businesses and eateries along that "trade route" to enhance their own local economies by utilizing the Treasure Trail to their advantage during the Spring and Fall shopping and travel seasons.
Here's Danna's Flea Market schedule at Backstory Brewery: Thursday April 11 opening at 4pm…Friday April 12 from 12 noon til 9pm…. and Saturday April 13 from 10am until ? Vendors will be coming from far and wide, in fact vendors whom you have also seen at Market 67, at Canton, in Greenville and in Winnsboro. One of the food vendors on-site will be Plain and Fancy's Buffalo Girls Cafe. You'll also find plenty of food, drink and live entertainment inside the relaxing Backstory venue. And, the Flea Market location is a short walk to downtown for shopping the boutiques and enjoying the many restaurants, coffeeshops and wineries located there. Get more information at dannasbuffalogirls.com.