The team of six Cumby ISD students who design and build robots will join other high school teams at the CREATE US Open Robotics competitions this week. Back in January, the school hosted 26 teams and claimed a State Qualifier title. That certified them for National competition with their robot which was programmed along the required "Turning Point" game guidelines. Now the Cumby team will be up against 235 other teams and their robots for the US title, a trophy they hope to bring home again.
According to Robotics Coach Ms. Lee Gifford, the team has continued working on building and programming their best robot so far. They also work as a team on suggesting and making improvements, and have spent lots of hours preparing to win the National title. The team also hopes to make a return to World VEX competition this summer. You may remember that the Cumby team did win the VEX World title in 2016, and have qualified each year since then. This year, four of the team members; Chapin, Cota, Long and Jacobs, are Seniors and will graduate in May 2019. They want very much to claim the World title and massive trophy again for their school.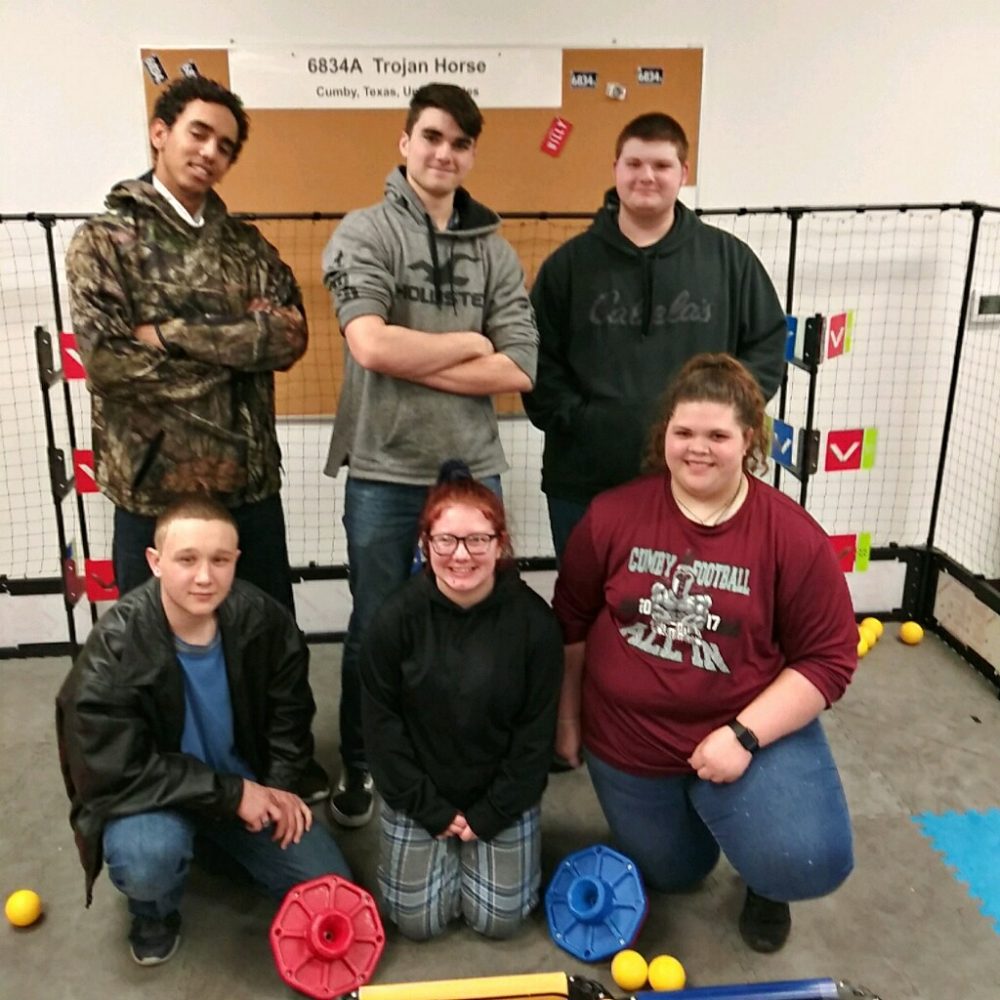 Teams will register on Thursday April 4 and get in some practice time in Iowa's Council Bluffs Mid America Center contest venue. Opening Ceremonies begin the day on Friday followed by Qualifying rounds. There will be Elimination matches and Finals on Saturday April 6, with Closing Ceremonies that evening.