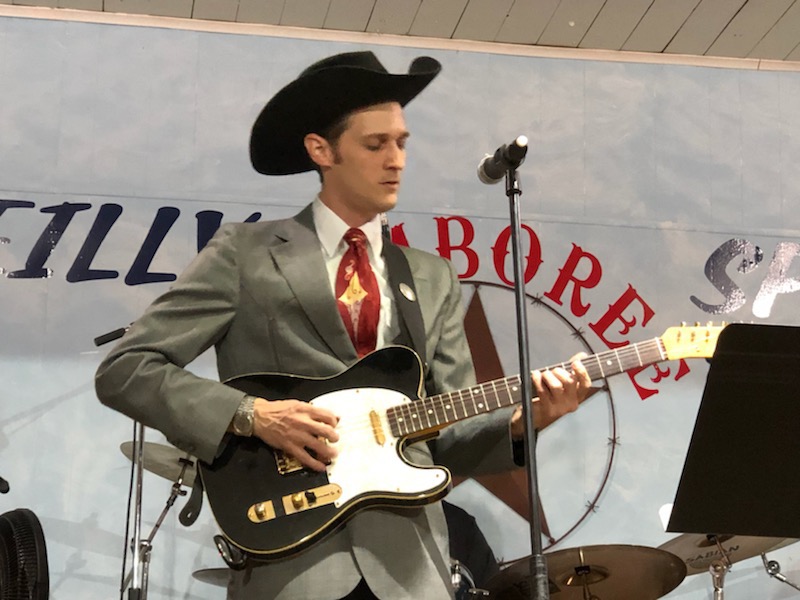 Jake Penrod's career is climbing high in the minds and hearts of his fans, and there are a number of them in Hopkins County! At the most recent Reilly Springs Jamboree, Jake was the headliner performer. Roger Reed and the Jamboree house band got a big thrill in backing him up on traditional country standards and his original songs, compiled on his 2018 CD release, "Out of Control". Jake travels all over the country, and particularly loves to play the Texas dance halls. With his Million Dollar Cowboys band which he often travels with, Jake is at home at world-famous venues like Goodnight Charlie's in Houston, the Luckenbach Dance Hall in Fredericksburg, The White Horse Honky Tonk in Austin, and The Lonesome Rose in San Antonio.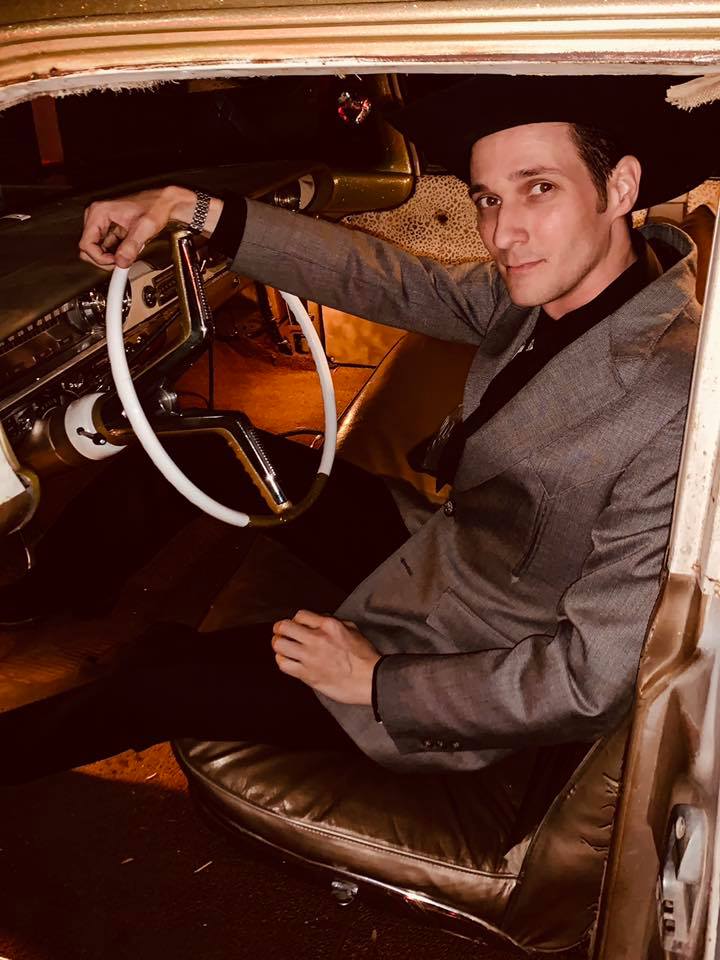 Because the 34-year-old lives nearby at Athens, Texas, and because he has a particular affection for visiting halls where the country greats once played, Jake sometimes books in at small venues like the Reilly Springs Jamboree like he did over the 2019 Easter weekend. His special love is for the everyday people who come to hear his brand of "Texas Twang". Early on, he was influenced by the late Texas country star Tony Douglas, who toured with his band The Shrimpers around NE Texas in the 1970's and 80's. The late Tom Perryman, radio pioneer and Tyler DJ, took Jake under his wing, helping him polish his already strong fan appeal. Another early mentor was David Stallings, a Nacodoches promoter and comedian whose prank-call character Willie P. Richardson had sold 1.25 million recordings and was heard nationally on radio for over 20 years. Stallings used his connections to help Jake gain attention in the already-crowded country music world, and Jake's individuality generated instant appeal for people hungry for the "traditional country" sound birthed by Hank Williams Sr, Jimmie Rodgers and other early recording artists. Among awards for his music are the 2017 Ameripolitan's Honky Tonk Male, and 2015 Pure Country Male artist by the Academy of Western Artists.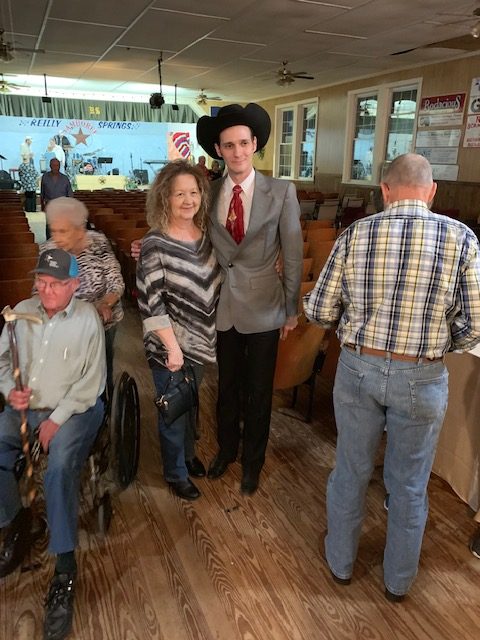 At some venues and on television, Jake has performed his one-man show, 'The History of Country Music' spanning the time from Jimmie Rodgers to George Strait; from it's hillbilly start through bluegrass, honky tonk and western swing, then outlaw country and up to the present. Within this 2-hour presentation, he performs the original hits and plays twelve different instruments throughout the showcase. He says, "We can't forget where we came from. If country music is going to carry on, you have to keep the roots alive." So, whether playing a small concert venue, keeping the dance floor crowded in honky tonks or performing on TV, the next time Jake Penrod performs, be sure and catch his show!