Hopkins County Commissioners have a full day head of them on Monday, with an equipment purchase, official announcement of springs clean up days and an executive session in which they are expected to discuss the top candidates for Hopkins County Civic Center manager slated for the regular court meeting.
After the executive session, the court will resume to take action on any items pushed forward for a decision, including potentially announcing their choice for Civic Center manager.
Below is the agenda for Monday's regular court meeting: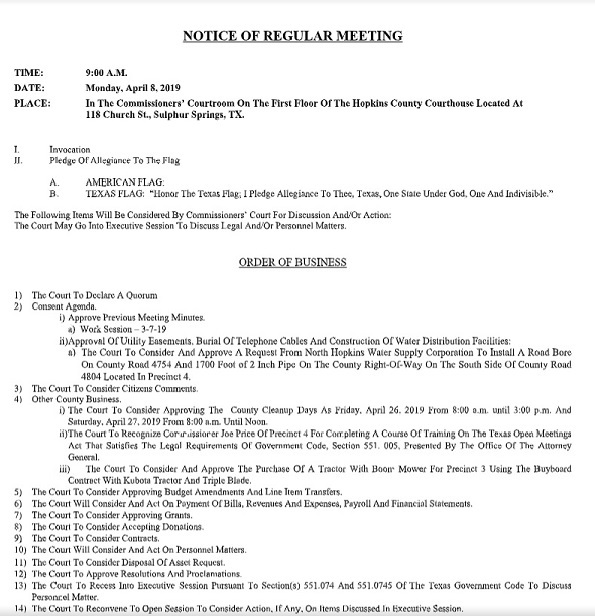 After the regular session, the court then will go into a work session. Among the topics the court are slated to discuss are solar power, and available services with Whitlock Air Service. Building maintenance and construction updates are to be provided by Tom Glosup, Sheriff Lewis Tatum and Fire Chief Andy Endsley are scheduled to give an update from their departments. A budget work session is to follow.