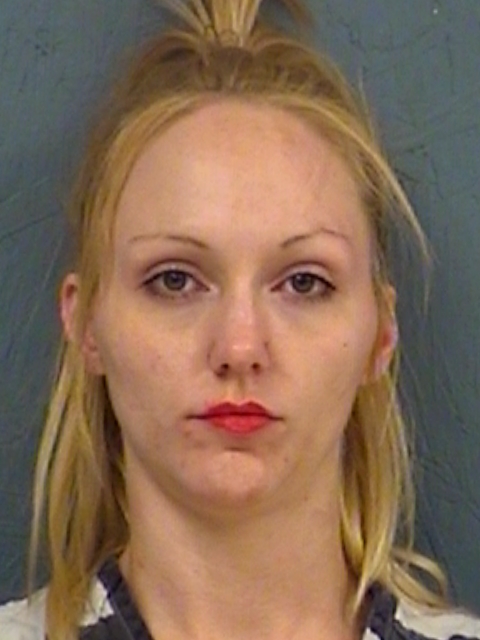 An Arkansas pair was arrested Thursday night after allegedly throwing more than 13 pounds of suspected methamphetamine out a car window, while trying to evade Sulphur Springs Police Lt. Eddie Moon.
Lt. Moon reported noticing a Honda Accord pass him on Interstate 30 east at mile marker 122 around 11 p.m. Thursday. Moon said it caught his attention because the license plate light bulb was so dim it was barely glowing, and not providing enough light to illuminate the license plate from 50 feet away.
Moon said he drove east to catch up to the car, but it took the 123 exit onto Shannon Road, and continued east, signaling a right turn, even though there was nowhere to turn. Moon wasn't able to exit I-30 due to traffic, but continued alongside the car on the interstate. The Honda continued at 65 miles per hour on Shannon Road, a 50 mile per hour speed zone that decreased to 45 mph speed zone just past the 124 exit, the officer reported.
Moon reported seeing the brake lights on the Honda light up as he exited I-30 onto Shannon Road on that exit. Moon alleged radar showed the car to be traveling at 54 miles per hour entering the 45 mph speed zone, so he activated the lights and siren on his patrol vehicle to initiate a traffic stop for the two traffic violations.
The officer alleged the car slowed for approximately 1 second, then accelerated through the South Broadway Street and Shannon Road intersection, where the traffic light was red. The car then switched lanes, narrowly avoiding striking a large van.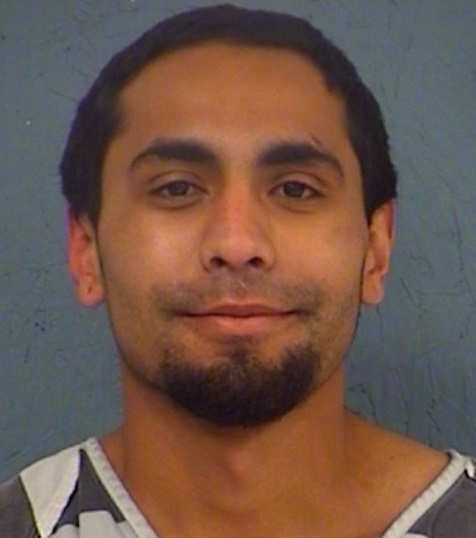 "While pursuing the vehicle with lights and siren activated, I observed a large amount of contraband being thrown from the vehicle," Moon alleged in arrest reports.
The officer alleged the contraband that went out the passenger's window appeared to be narcotics, and alerted other officers via radio to the location of the tossed items.
SSPD Sgt. Josh Shufeldt responded at that location to recover what was reported to be at least three 1-gallon Ziplock bags and two other baggies with a crystal-like substance he suspected to be methamphetamine, police reports noted.
Moon,meanwhile, continued to follow the car, which continued to the 125 entrance ramp, entering the interstate at Mockingbird Lane and continuing to the top of the Bill Bradford Road overpass before stopping on the right shoulder, Moon reported.
The pair in the car was placed into custody. Officer Derrick Williams arrived to aid Moon in safely talking to the pair. He stayed at the location while the car was being impounded. Hopkins County Sheriff's Deputy Colt Patterson arrived to transport the driver, identified in reports as 21-year-old Francisco A. Guillen-Campos of North Little Rock, Arkansas, to jail and Moon transported the passenger, identified in police reports as as 28-year-old Mary Wooten of Hensley, Arkansas, to jail.
The woman was found to be wanted in Tarrant County for possession of less than 28 grams of a Penalty Group 3 controlled substance, arrest reports read.
The substance recovered from Shannon Road by Shufeldt reportedly weighed approximately more than 13 pounds, and field-tested positive for methamphetamine, police reports noted.
Consequently, both Guillen-Campos and Wooten were charged with possession of 400 grams or more of a Penalty Group 1 controlled substance and tampering with evidence. Guillen-Campos was also charged with evading arrest or detention with a vehicle, according to arrest and jail reports.
Wooten remained in the county jail late Friday morning; her bond was set at $100,000 on the possession of more than 400 grams of a controlled substance charge and $250,000 on the tampering with evidence charge, according to jail reports. Guillen-Campos also remained in the county jail late Friday morning. His bond was set at $100,000 on the possession charge, and at $25,000 each on the evading arrest and tampering with evidence charges, according to jail reports.