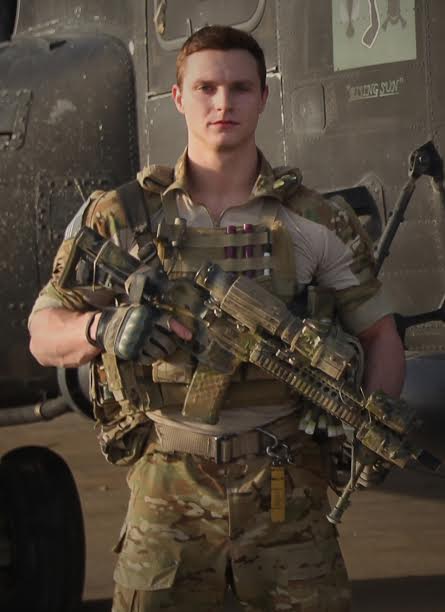 The 7th Annual Tanner Higgins Warrior Run will take place Saturday morning at Cooper Lake State Park-South Sulphur Unit, rain or shine.

"Our military men and women are on dangerous missions and fighting for our freedom no matter what weather conditions they face, so we can tough it out Saturday morning at Cooper Lake. But, I'm praying weekend weather conditions change," said Patti Stone Sells, mother of Sgt. Tanner Stone Higgins, for whom the annual fund raiser is named.
Race day registration and packet pick up begin at 7 a.m. April 13, at Heron Harbor in Cooper Lake State Park South Sulphur Unit, located at 1690 FM 3505. Opening ceremonies will begin at 8:15 a.m. Saturday with the Posting of Colors by Hopkins County Military Coalition. The 5-mile Trail Challenge and the 1-mile Grunt Run begin at 8:30 a.m. Saturday.
The Warrior Run was created to honor the memory of local hero, Sgt. Tanner Stone Higgins, killed at age 23 by enemy forces during a heavy firefight while conducting combat operations in Logar Province, Afghanistan April 14, 2012. Higgins was a team leader for 175th Ranger Regiment, Delta Company.
The Warrior Run allows Higgins' family, friends and military "brothers" to gather with the community to remember and honor him.
"We have 131 registered representing 10 states. Five of Tanner's military brothers will be in attendance from Pennsylvania, North Carolina, Florida, Ohio and Germany, as well as seven of his 18 namesake babies," Sells said.
It also raises funds for The Tanner Higgins Military Memorial Fund, a 501(c)(3) non-profit organization dedicated to offering financial and social support beyond what the government offers to veterans, Gold Star families, wounded warriors, transitioning soldiers and active military men and women. It also provides monetary awards to selected local seniors who have enlisted in one of the various branches of armed forces.
"We recently handed over the keys to a smart home we helped build partnering with the Gary Sinise Foundation for the Jake Murphy family, a disabled veteran. So proud of what Our little hometown organization is doing for our veterans," Sells said.
The funds also helped a disabled veteran with relocation costs and another with temporary housing near Vanderbilt University in Tennessee to undergo a heart transplant, in addition to local scholarships which serve as monetary bonuses for selected graduating seniors enlisting in various branches of service, according to Sells.
To participate in the Warrior Run, go online to the http://www.TannerStoneHiggins.com and click on the Warrior Run tab.
Prices are $45 the 5-mile Trail Challenge through 11:59 p.m. April 11 and $50 the day of the race. The 1-mile Grunt Run is a set fee of $25.
An EMT will be on-site during the run and water stations will be provided.
The Branch Family will provide entertainment.