Regional and public history will be the focus of the 23rd Annual Cotton and Rural History Conference scheduled for April 27 at the Audie Murphy/American Cotton Museum in Greenville, Texas.
Students and faculty from A&M-Commerce and Collin College, as well as other guest speakers, will address a variety of topics including rural life in Central Texas, Hopkins County's dairy industry and how Booker T. Washington's strategy for "racial uplift" played out in rural communities in Arkansas and Texas.
"The Cotton Symposium is a great opportunity for our department to engage with the rich rural and agricultural history of Northeast Texas. This partnership with the Cotton Museum and Collin College is a great way for our universities to preserve and promote regional history," said Dr. Andrew Baker, assistant professor of history at A&M-Commerce.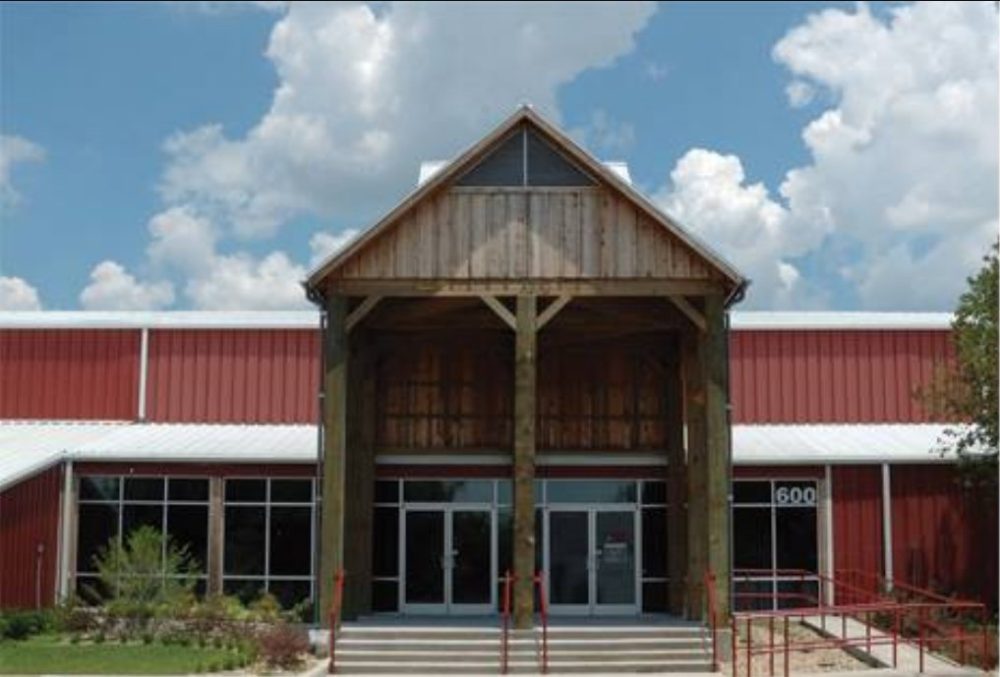 The Scholars' Panel will feature Austin Baxley, an A&M-Commerce alumnus, who will discuss "Tractors and Milk: Developments in Hopkins County Agriculture, 1945-1979." He will explore Hopkins County's path to becoming one of the largest dairy producers in the region. Baxley is a recent A&M-Commerce Honors College graduate, earning his BA in 2015 and MA in 2018. He currently works at Como-Pickton ISD where he teaches history, government and economics. Baxley also serves as an adjunct professor for Northeast Texas Community College.
Baker will chair the Eyewitness Panel which will feature a round-table discussion consisting of Dr. James Conrad, retired A&M-Commerce lead archivist, Susan Lanning, director of the Audie Murphy/American Cotton Museum, and Dr. Kyle Wilkison, a professor from Collin College. They will discuss different historical events from around the area and also tell the conference's decades-old origin story.
Dr. Ken Roberts, a retired professor of economics from Southwestern University, will deliver the keynote address titled "Cedar Choppers: Life on the Edge of Nothing." His teaching and research focus on the effects of agricultural change on poor farmers in developing countries. His research on the cedar choppers in Central Texas continues in that vein; however, unlike other farmers who left their land in response to lower prices and mechanization, these people hung on.
The conference is produced through a partnership with Collin College, A&M-Commerce and the Audie Murphy/American Cotton Museum. Advanced registration is required. Tickets cost $12 ($5 for students) and include a BBQ lunch. Call the museum at 903.450.4502 to register. Deadline to register is April 23. For more information, visit the conference website.
A&M-COMMERCE serves rural and metropolitan Northeast Texas with distinction, consistently delivering on a promise that our founder, Professor William Leonidas Mayo, made more than a century ago: "No industrious, ambitious youth shall be denied an education if I can prevent it." Since our university's humble beginnings, the mission to provide a high-quality, personal, accessible and affordable educational experience for a diverse community of learners remains unchanged.

About Texas A&M University-Commerce:
Programs are delivered on-site at the Commerce campus as well as in Corsicana, Dallas, McKinney, Frisco and Mesquite. Many courses are also available online. Students may choose from more than 135 degree programs at the bachelor's, master's and doctoral levels. A vibrant student life experience includes 14 NCAA Division II athletic teams, a thriving Greek system and more than 120 student organizations.
About the A&M System: The Texas A&M University System is one of the largest systems of higher education in the nation, with a budget of $4.69 billion. Through a statewide network of 11 universities and seven state agencies, the Texas A&M System educates more than 150,000 students and makes more than 22 million additional educational contacts through service and outreach programs each year. System-wide, research and development expenditures exceeded $996 million in FY 2017 and helped drive the state's economy.