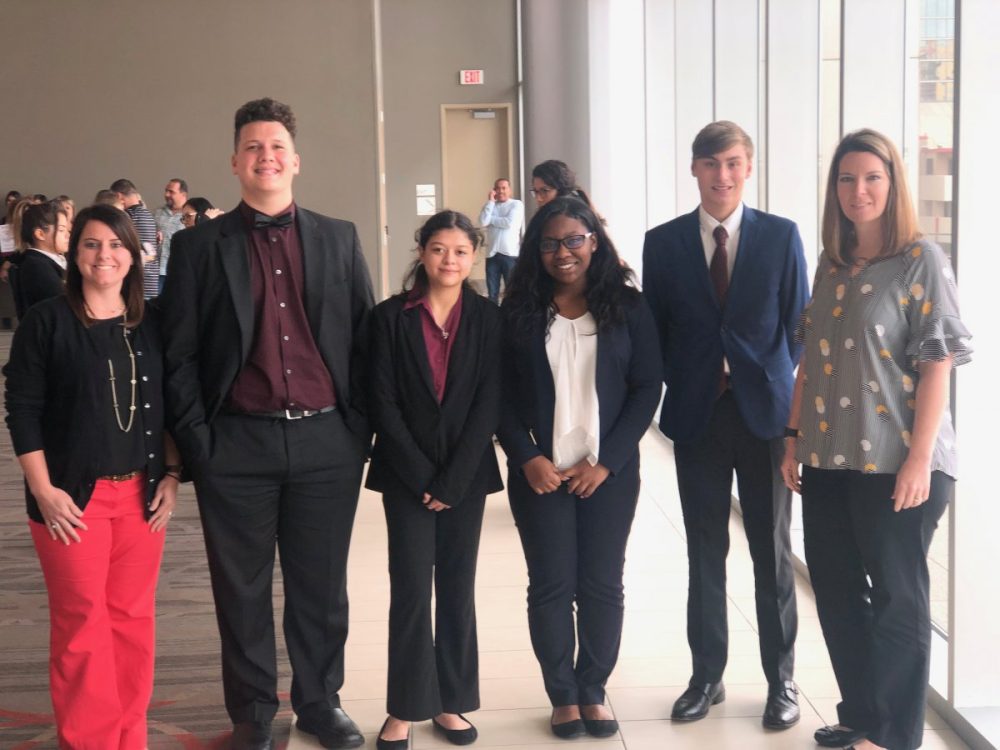 Two Sulphur Springs High School were recently recognized for placing at the State Health Occupations Students of America competition.
"Attending the state level competition is a first for us in a very long time – at least in my tenure. We are very proud of these individuals and know that they will continue to advance even further in the future," said Jenny Arledge, Sulphur Springs High School director of college and career readiness, and career and technical education.
Vanessa Velez Lopez placed sixth in the state for interviewing skills, just one spot away from advancing to nationals in Orlando, FL., according to HOSA sponsor Lacie Stracener. The student qualified for state by placing second at the area contest.
Adam Ost was also recognized for placing 17th in the state in the medical laws and ethics contest.
Raydon McCormack and Janiya Gatlin also represented SSHS at the state HOSA event, along with sponsors Stracener and Brynn Smith.
"We are beyond proud of these students for making it to the state level in competition this year as it is a first in Sulphur Springs High School history," Stracener said.