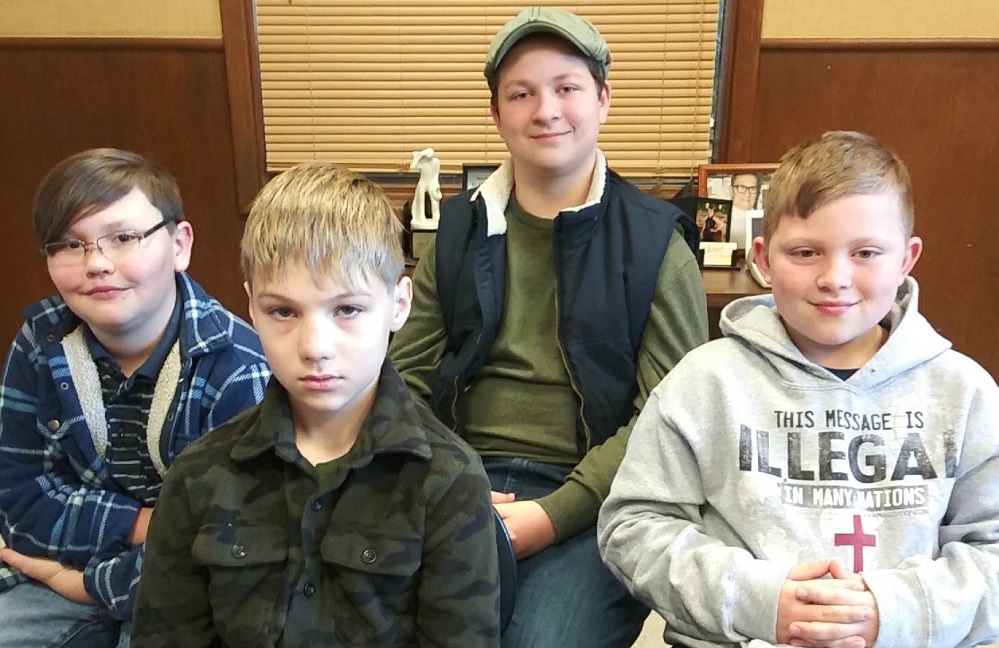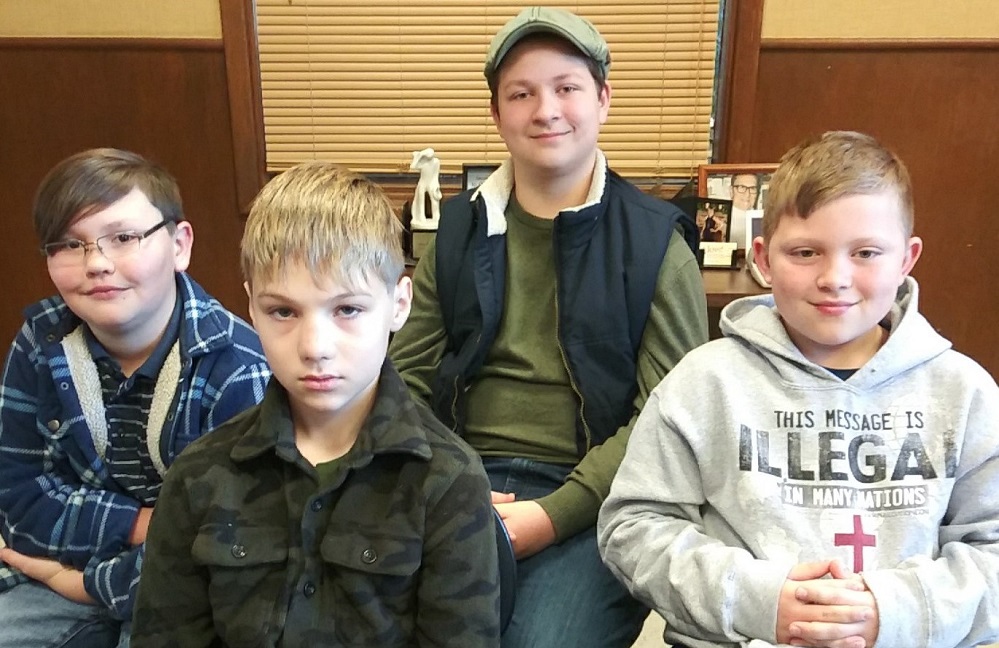 Sharon Feldt, a retired public school teacher and magazine editor, is also the Creative Writing teacher for students ages 8-14 who attend Thee Treehouse Christian Homeschool in Yantis, Texas. Her class is called "The Write Stuff" and this particular assignment requires the students to compose a play. That means the students must collectively create characters and write dialogue. They must also provide direction, and address narration, costuming, sets, props, music and sound effects, all within classic guidelines. The mystery work-in-progress is now titled "Frostbite" During class times, which is two afternoons per week, they work on the project along with other writing exercises. Mrs. Feldt brought four of her writing students to the KSST Good Morning Show to talk about the play.

Asked their favorite genre to read, Triston, one of the older students in the class, likes Science Fiction best. He has been a home-schooled student for a number of years, and a Treehouse student since it opened. Gideon is fond of Legends and Tales, and according to TJ and Jamison, Mystery is their favorite genre. During "Write Stuff" classes, they study these types of writing, also Memoirs and Storytelling which bring out one's individual creativity, and Non-Fiction writing which requires research and the use of fact.
Like last year's "Write Stuff" class, the students will produce an Anthology at the end of this semester. Their Anthology will be a collection of poetry and all other types of writing they have produced during the year. Their Anthology with color illustrations and photos, will be published during Summer 2019. That's when Fall classes will be forming, and a Treehouse "Open House Gala" will be scheduled for the public.
Find out more about Thee Treehouse Christian Homeschool on facebook at theetreehouseyantistx