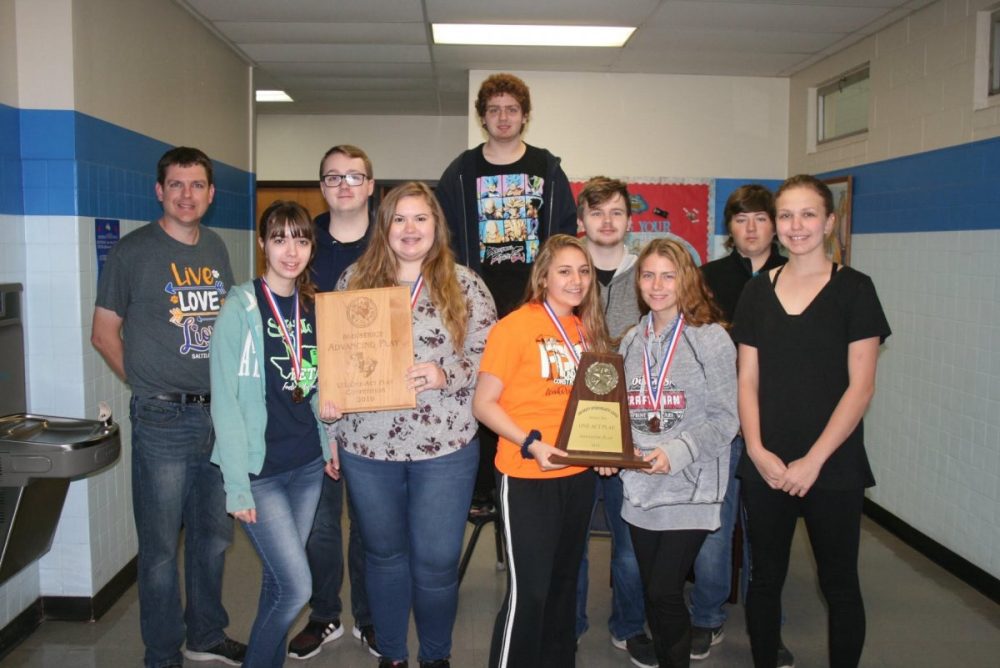 Saltillo High School history was made March 26 when the students' One Act Play was selected to advance from Bi-District to Area OAP competition, according to Saltillo High School music and theatre teacher Daron Bilyeu.
Five Saltillo students also earned individual awards at the Bi-District OAP competition for their contributions to the school's performance of Paul Zindel's "The Effect of Gamma Rays on Man-in-the-Moon Marigold."
Joe Tippit won an Outstanding Tech award for his work with the lights.
Brianna Tawil won All-Star Cast honors for her portrayal of Tillie, a shy science-loving narrator who is constantly the recipient of teasing and her mother's anger in this play set in 1969.

Cheyenne Neal also took home All-Star Cast honors for her portrayal of Beatrice, Tillie's sharp-tongued mother.
Chaeli Spear won Bi-District Honorable Mention for her portrayal of Nanny, an elderly woman in the late stages of dementia. Also receiving Honorable Mention was Graycie Hodges in the role of Ruth, Tillie's sassy older sister, who had been treated at a mental hospital for repeated seizures.
Saltillo is scheduled to compete at 3 p.m. Saturday, April 6, at the Area OAP Contest at Grayson College in Denison. The Saltillo Lions will be the first to perform their play. Admission to the play will be $5 and tickets may be purchased at the door, according to Bilyeu.