Around midnight on Sunday March 24, 2019 the Early Warning Sirens situated in various areas around Sulphur Springs were heard, alerting residents to impending dangerous weather. The National Weather Service upgraded a Severe Thunderstorm Warning to include a Tornado Warning, and residents were told to take cover. James Terry, on air at the KSST Weather Desk, kept listeners informed of the alerts from the National Weather Service, and apprised of the local direction of movement of the thunderstorm once it entered Hopkins County. The storm brought high winds, brief heavy rain and brief hail during an intense period of time from about 12:15 am to 12:45 am. The storm, after approaching Hopkins County from the northwest where it had caused damage in Collin County, was tracked as moving southeasterly, where it exited Hopkins County during the 1am hour on Monday, March 25, 2019. Apparently, the storm downed a power line across the roadway in the 1400 and 1500 block area of South Broadway in Sulphur Springs. A safety crew remained on the scene through the rest of the night to divert traffic until power crews could clear the area around daylight on Monday.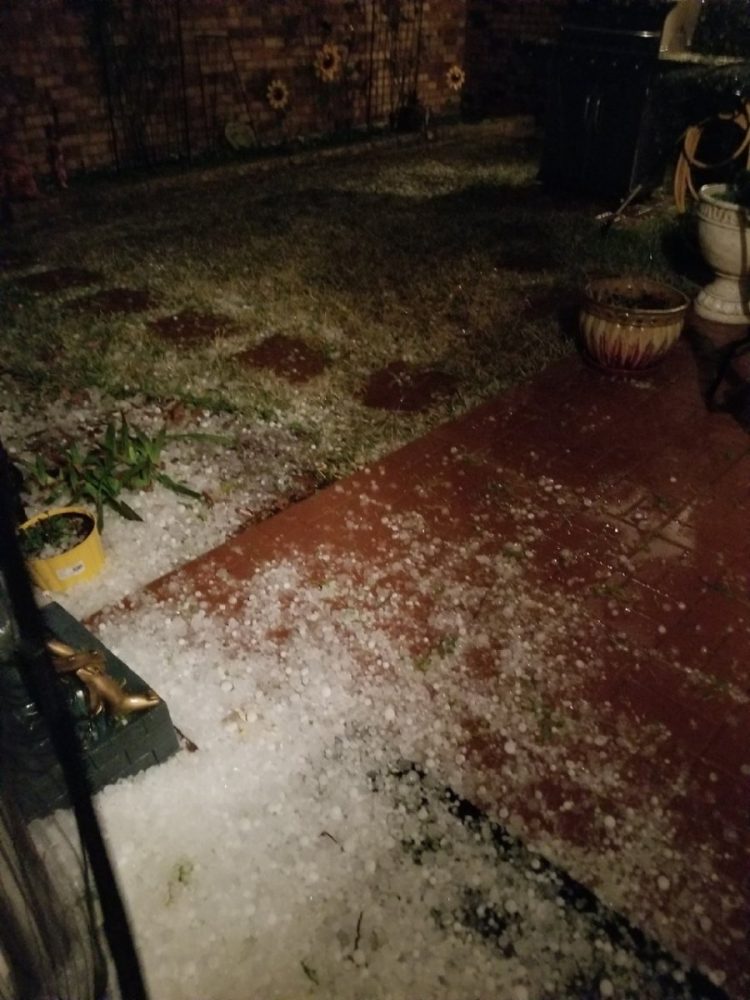 Thanks to listeners who contacted KSST during and after the storm, we have these reports.
Woodbridge Addition received pea-to-quarter size hail, wind and 1 1/4″ rain
Rocky Ridge got 1/2″ rain with wind and no hail reported.
The neighborhood of South Davis Street and Wesley United Methodist Church on Texas Street received brief heavy rain, high wind and hail that was pea to marble size. The hail fell heavily in some places and more lightly in others, resulting in random pile-ups of hailstones and the ground appearing totally white, while a few feet away, far less hail accumulated.
The KSST Studio also received a brief time of wind, rain and hail during the midnight to 1am time frame, with hailstones reported up to quarter-size.