Mar 25, 2019 – Sulphur Springs and Hopkins County weathered Monday's early morning storm relatively unscathed, emergency officials said late Monday morning. Neither city nor county officials received reports of any tornado touching down in either Sulphur Springs or Hopkins County.

County emergency officials went on high alert as the National Weather Service issued a tornado warning for the county starting shortly after midnight. Sheriff's officials monitored the storm cell on radar, which some rotation in the southern part of the southeast moving cell spotted, with high upper rotation as it neared Cumby.
Sulphur Springs Police Department's emergency officials sounded the tornado sirens throughout town as the NWS warning was announced.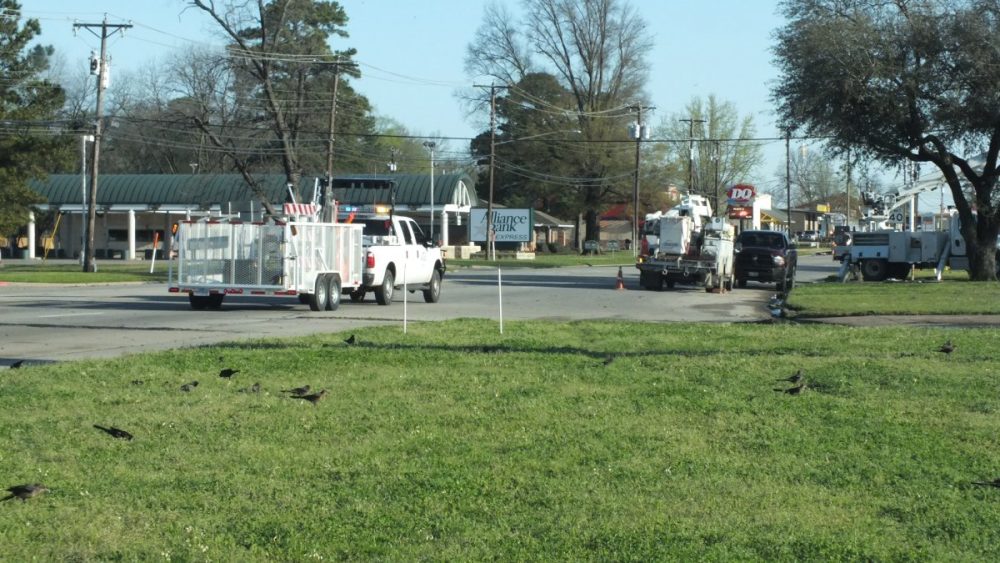 In Sulphur Springs, a section of South Broadway Street was closed for several hours by Texas Department of Transportation after a utility pole at the corner of Drexel Drive and Broadway was blown down Monday morning. That section of road was expected to remain closed until a new utility pole was installed, city officials said.
Residents reported hail ranging from pea to golf ball in size falling as the storm system blew across the area, particularly areas from Wildcat Way south of town.
Some city residents reported enough hail falling in a short span to lightly cover most of porch surfaces, but the frozen precipitation melted as the storm cell dissipated.
Mild to heavy rainfall too was reported.
Winds whipped some limbs and other debris around in town, onto a few city streets, but no major damages had been reported to city or county emergency officials as of late Monday morning.
Further out in the county, few trees and limbs were blown down, with the worst of the story reported just south of Sulphur Springs in the area of County Road 1100. Although a tree was reported to be blocking FM 900 south about 1:20 a.m.