A new motor grader, amendments for two county precinct budgets and extended research resources for judges and the district attorney were all matters Hopkins County Commissioners Court was asked to consider approving during their regular meeting Monday.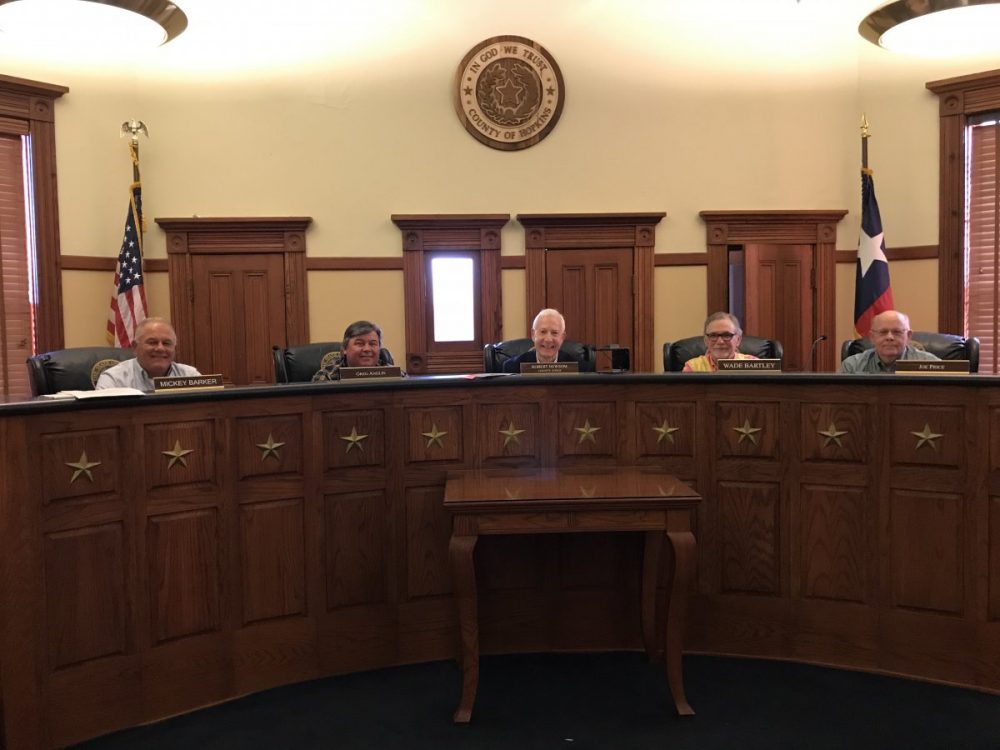 Precinct 4 Commissioner Joe Price received approval Monday to enter into a lease-purchase agreement for a new motor grader.
The full purchase price for the motor grader is $219,500. However, Precinct 4 Commissioner Joe Price is putting down $50,000 from his budget, leaving only $169,500 to be financed over 7 years. Bids were sought for financing. City National Bank proposed financing at a rate of 4.25 percent while Alliance Bank proposed a 4.15 percent finance rate, Hopkins County Auditor Shannah Walker told commissioners during their regular March 25 meeting.
Both rates were lower than the financing rate quoted by Holt, Price said.
Thus, Price and Walker recommended, and Hopkins County Commissioners Court approved the purchase of the motor grader through BuyBoard, to be financed through Alliance Bank at the 4.15 percent rate.
Hopkins County Commissioners Court also agreed to amend Precinct 1 and Precinct 4 budgets. Each precinct money left over from last year's budget. The court agreed to roll the funds over to this year into the two precinct budgets. That's little more than $57,500 for Precinct 1 and just over $42,100 for Precinct 4, Walker said.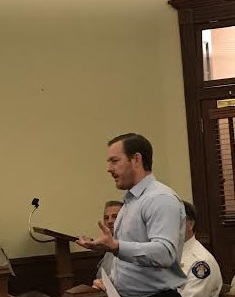 In other business, County Court at Law Judge Clay Harrison asked the commissioners court to consider approving a contract which would expand the research resources available to judges and court officials through a contract with LexisNexis.
The contract would run from April 1, 2019 to March 31, 2020, at a rate of $509 a month. A $35 fee charged goes to the law library fund for library materials or equipment such as software and electronic research resources. Money from the law library fund would be used to help with that fee.
Harrison said extending the scope of subscription would "greatly benefit" him as well as the district judge and attorney, as it would allow them to "research a lot more different types of issues."
The court gave approval to the contract, which won't be official until its signed by LexisNexis.