North Hopkins Volunteer Fire Department was recognized Monday by Hopkins County Fire Chief Andy Endsley and the Commissioners Court for their "outstanding efforts" and "dedication in their perseverance to provide protection for the citizens of Hopkins County and their property."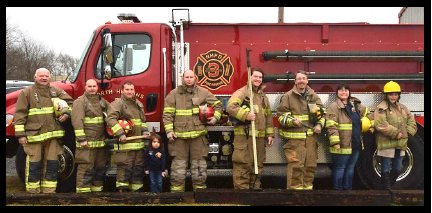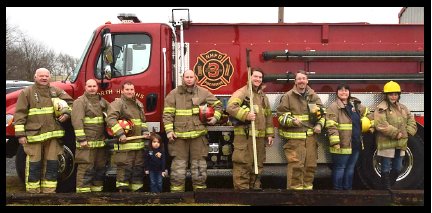 Endsley noted that each month, in order by department number, he and the commissioners court would be recognizing the volunteer departments that the county "subsidizes" and who help HCFD on calls in the county. This is part of HCFD's 20th anniversary celebration, a way to honor the many volunteers who work side-by-side with county firemen.
The officials commended the NHVFD members present at Monday's commissioners court meeting, especially Chief Bobby Harris for getting the department back to it's former functionality including financially.
County Judge Robert Newsom and Endsley noting the department's rich history as part of the local system for 43 years.
NHVFD was started in 1976, by nine members. Kenneth Cockran served as president, James Lair as vice-president, Gene Dixon as secretary and treasurer, and Merrel Chester as chief; and firefighters Jesse Orr, John Martin, Jerry Don Gibby, Jimmy Goldsmith and Jerry Glossup.
That year, the county used revenue sharing money to purchase five one-ton chassis to be fully equipped to include the installation of citizens band radios. Bill Mosely also in 1976 donated the property for NHVFD, with the stipulation that the property would return to the family in the event the Volunteer Fire Department ceased to exit.
Texas Forestry Service donated a tanker. John Martin donated an EMS ambulance to serve as a rescue service truck and a rescue boat. A&S Air Conditioning Inc. gave NHVFD a brush truck.
Currently, the the department has nine members supporting four fire
apparatus – Bobby Harris as fire chief, Steve Taylor as assistant chief, Arron Daniels and Bobby Brown as lieutenants, and Debbie Harris as treasurer/bookkeeper; and firefighters, Brenten Burnside, Blake Stewart, Gary Hendricks, Lashonda Taylor, Darrell Moore.