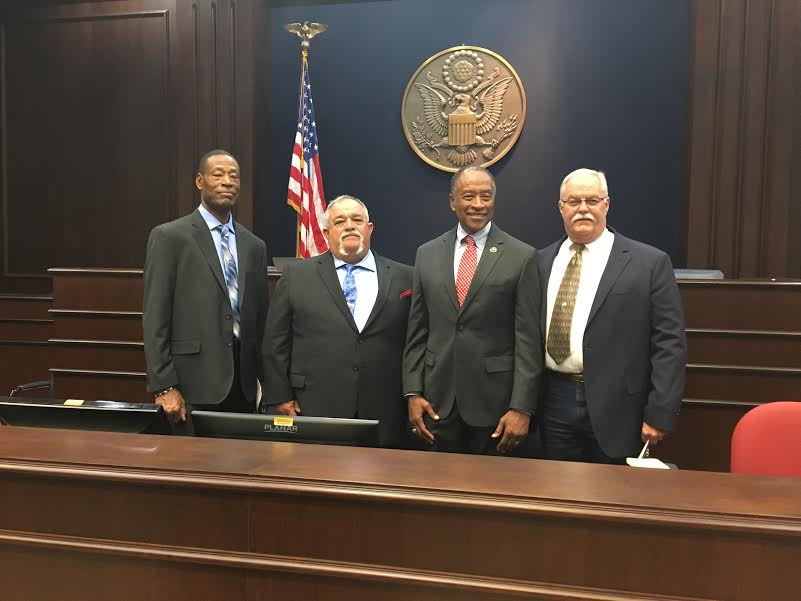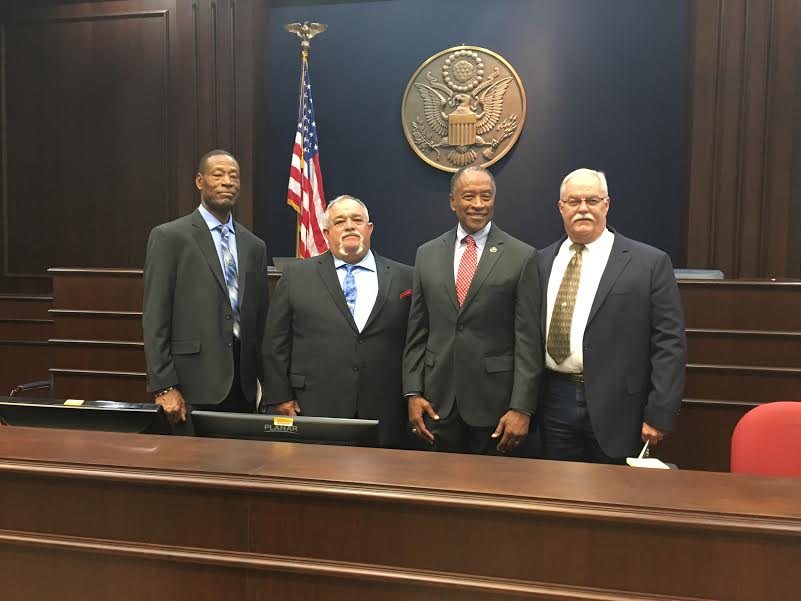 Donald W. Washington, a Hopkins County native, has been affirmed and was officially sworn in as the new director of the United States Marshals Service during a ceremony Friday.
Washington's service to this country started at West Point, where he graduated in 1977. He served in the U.S. Army and U.S. Army Reserve until 1987. He earned his Juris Doctor from South Texas College of Law in Houston in 1989. In 2001, President George W. Bush appointed him U.S. Attorney for the Western District of Louisiana, according to www.usmarshals.gov/.
President Donald Trump selected Washington Oct. 2, 2018, to lead the U.S. Marshals and again in January. The nomination was confirmed March 14 and Washington was sworn in on March 29.
A contingent from Hopkins County Sheriff's Office, by invitation, traveled Friday to Shreveport to see Washington officially sworn in as the new director for the U.S. Marshals Service. Among those making the trip were HCSO retired Lt. Harry Washington, Sheriff Lewis Tatum and Investigator Dennis Findley.