Letters of invitation to the 14th Annual Clara Bridges 90+ Banquet went out this week to every senior citizen in Hopkins County who is or will be 90 years of age by Dec. 31, 2019.

Anyone who fits in that category who didn't receive a letter is asked to contact Karon Weatherman at the Sulphur Springs Senior Citizens Center at (903) 885-1661 to be added to the list.
"The only way that I found out who is 90+ is by someone telling me or when I see a photo in the newspaper that someone is having a 90th birthday celebration," said Karon Weatherman, program and marketing director for the Senior Citizen's Center.
Currently, Weatherman has 217 names on the list of individuals age 90 and older, but says there's room for more.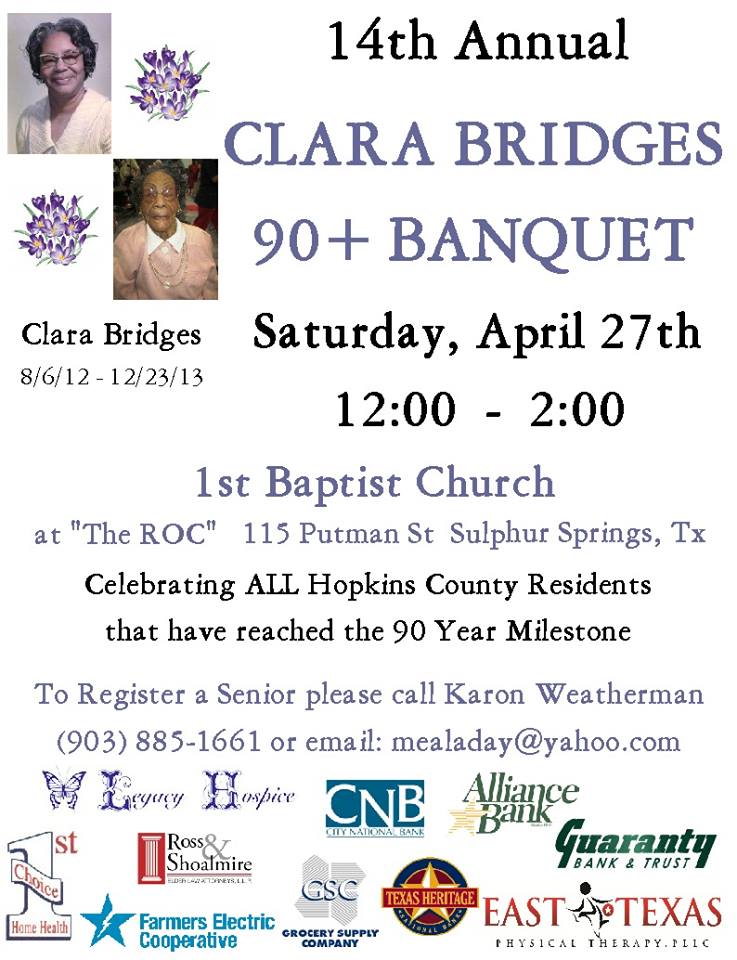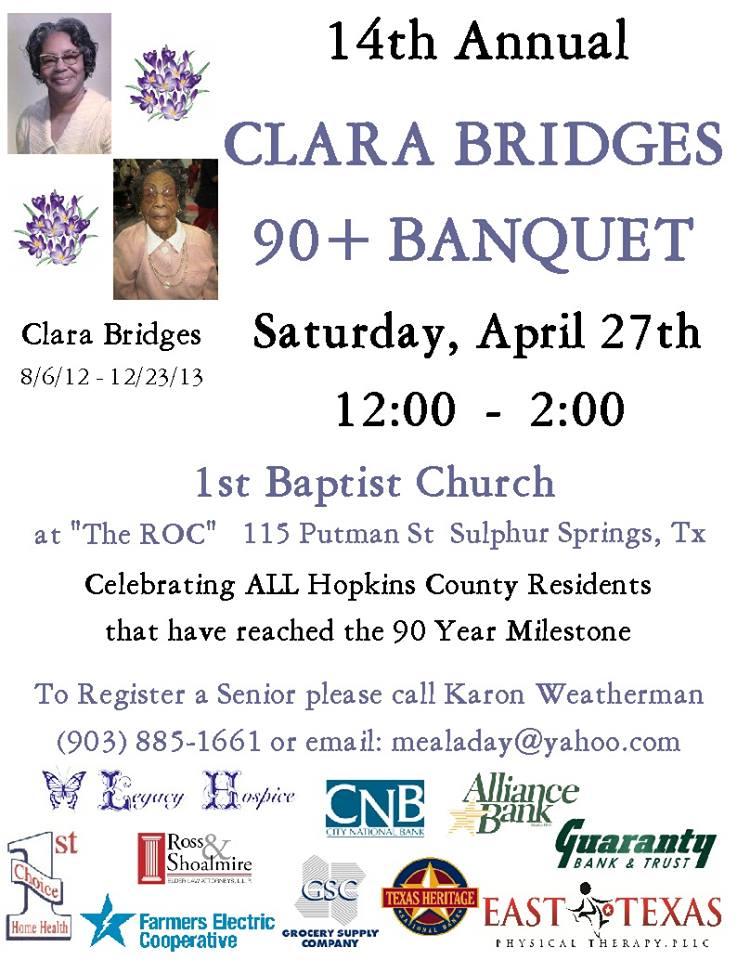 The 14th Annual Clara Bridges 90+ Banquet will be held on Saturday, April 27, from 12 to 2 p.m. at "The ROC "at First Baptist Church, located at 115 Putman St. in Sulphur Springs, Texas again this year.
Each honoree with receive a certificate of recognition marking this milestone. The honoree and their family members will also be treated to lunch.
"If you are not able to attend the banquet you are welcome to send someone in your place to accept your certificate of award. Please RSVP by April 13. We need to know how many people will be attending and how many family members will be attending with you so we can plan for the seating and food preparation," Weatherman said.
RSVP to Karon Weatherman at the Senior Citizens Center, by calling (903) 885-1661 or send an email to [email protected]