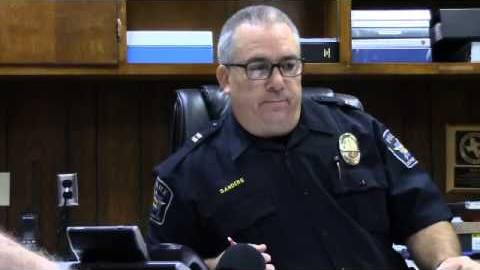 The city's top public safety official has been placed on administrative leave, Sulphur Springs City Manager Marc Maxwell said Monday.
Jay Sanders, whose job as public safety director is to oversee both Sulphur Springs Police Department and Fire Department, was placed on administrative leave with pay at the end of last week, city officials reported.
The action is "due to his being involved in an ongoing criminal investigation by another agency. This action should not be viewed as an opinion on the merits of the investigation," Maxwell stated in a press release Monday morning.
A special meeting of Sulphur Springs City Council has been scheduled in the Conference Room upstairs at City Hall at 7 p.m. Monday. Maxwell is slated to brief council members about the investigation during an executive session.
If the council, following the discussion, decides action is needed related to that session, they will reconvene and do so in open session.
Sulphur Springs Police Capt. Jason Ricketson has been placed "at the helm" at the police department, and SSFD Assistant Chief Tim Vaughn is in charge at the fire department in the interim, according to the city manager.