Hopkins County Civic Center Manager Adam Teer is resigning his post, effective April 8.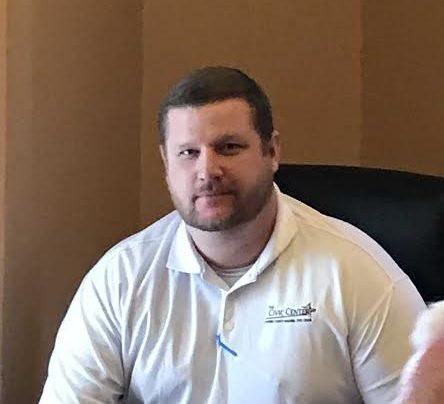 Teer said told Hopkins County Commissioners Court that another career opportunity was presented to him, and after much consideration and prayer, he has accepted it.
Hopkins County Judge Robert Newsom noted Teer will be going into hotel management. Teer declined to specify any further details about the new position when his resignation was announced during the March 25 Hopkins County Commissioners Court work session.
"I believe it's going to be a good decision for my family and I," Teer said.
Teer said if a replacement can be found soon, he's willing to return to help train that individual and help out in the interim.
Hopkins County Judge Robert Newsom said the county is moving forward immediately, accepting applications from anyone interested in being the Civic Center manager. Applications should be available on the county's website, www.hopkinscountytx.org, starting March 25 or by calling Newsom's office at 903-438-4006. Teer said he too will be available and happy to answer any questions regarding the job.
Precinct 3 Commissioner Wade Bartley commended Teer for being a "positive influence" at the Civic Center and extended thanks to him for his work.
Teer noted that the Civic Center finished another year "in the black," something he's been told by officials of similar facilities is not common. He expressed pride in being able to help turn things around at the facility the last few years, including ending the year with $40,000.
Newsom said he has already heard from a few individuals he considers to be "highly qualified" who are interested in applying to become Civic Center manager, but welcomes all interested applicants.