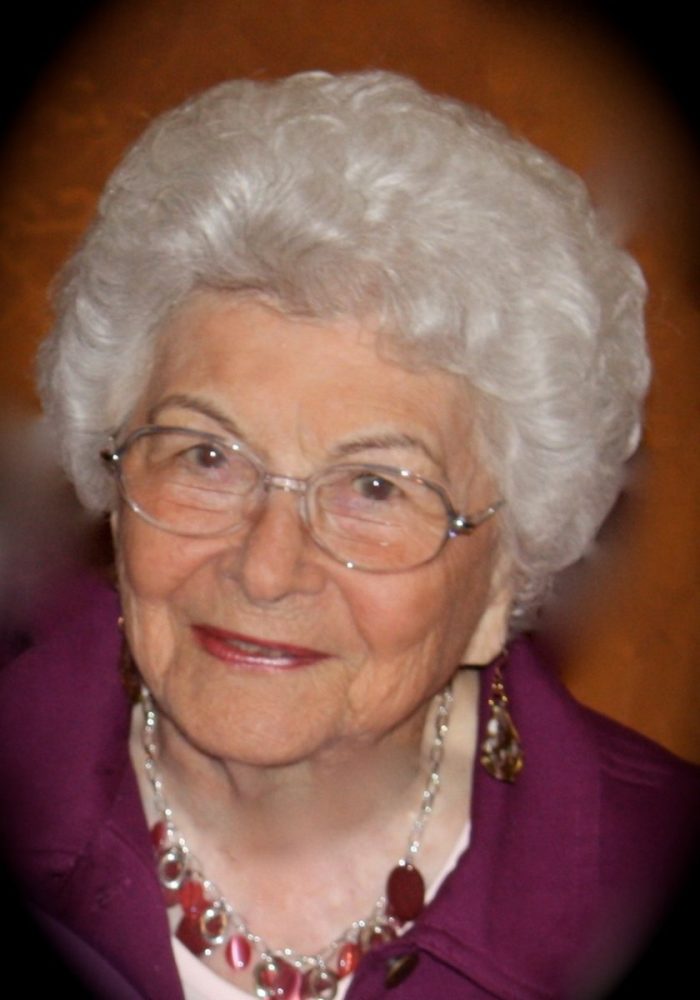 Memorial services for Zelma Ree Hargrave McCullough will be conducted at 3:00 p.m., Thursday, February 21, 2019 at First United Methodist Church with Rev. Ed Lantz officiating and Rev. Dean Libby assisting. There will be no formal visitation. Honorary pallbearers will be her nephews. Zelma passed away on Sunday, February 17, 2019 at her residence.
She was born September 24, 1915 to Elzy and Margie Hatchel Hargrave in the Nelta Community.  Grandparents were William Price and Cora Elzy McKenzie Hargrave and Johnnie and Lutitia Leewright Hatchel, pioneer ancestors were the William Hargrave families who settled in Hopkins County in the 1800's.  Zelma graduated from Nelta High School in 1933 and entered nurses training at the W. W. Longino Hospital in Sulphur Springs where she served until the closing of the hospital in early 1935.  Zelma married William Carl McCullough on September 8, 1935.  Until 1942 she did private nursing and worked as office nurse for Dr. W. W. Longino. Then from 1942 until 1975 she was employed by Southern Pacific Railroad in Orange, TX as a clerk in the freight department and retired as chief clerk in 1975.  Since her return to Sulphur Springs in 1976 she has been an active member of First United Methodist Church, president of Hamilton Bible Class for four years, life time member of United Methodist Women, member of the now extinct Tanti Club and the Friendship Club. 
She was preceded in death by her husband William Carl McCullough on May 4, 1984, her mother in 1959, her father in 1979, also four sisters, Nell Davidson, Cora Lou Baxley, Bethel Jean Pendleton and Freda Davis. 
She is survived by one sister, Thelma Shrode and a great many nieces and nephews, great nieces and great nephews and great, greats.
Her retirement years since 1975 were thoroughly enjoyed: her home, yard, quilting, needle work, painting, Bible classes, church and a neighborhood of great and loving neighbors; family and Our Lord.
Arrangements are under the direction of West Oaks Funeral Home.