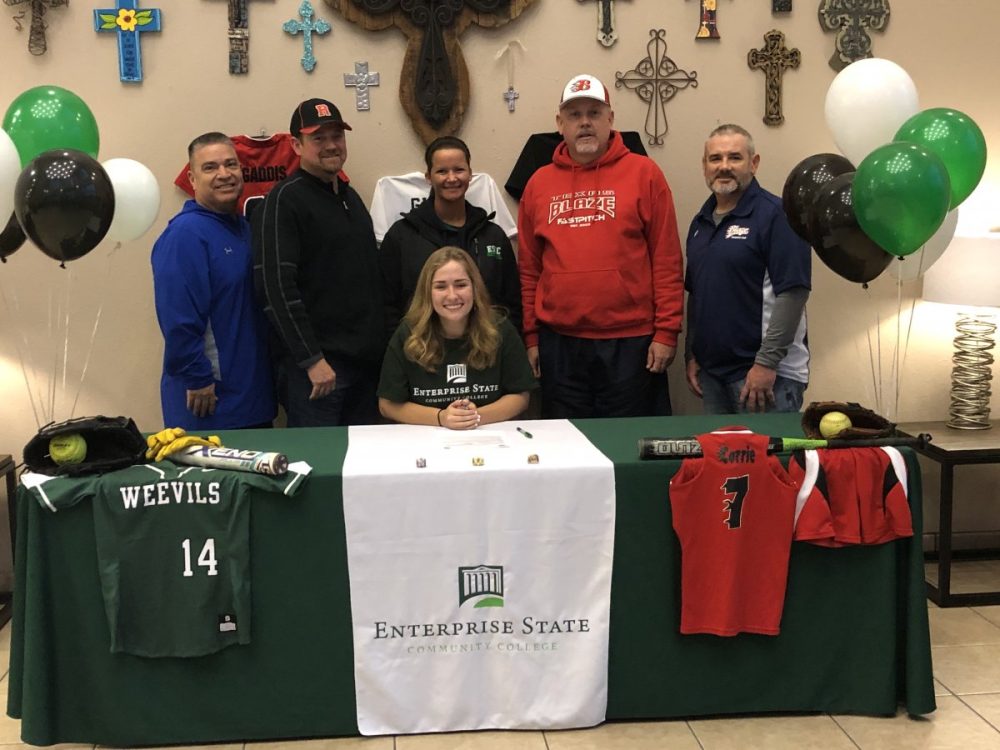 Sulphur Springs' senior softball player Courtney "Corrie" Gaddis, who plays with THESA, Texas Homeschool Educators Sports Association, and with the Texas Blaze traveling team, signed a letter of intent to play college softball at Enterprise State Community College's Boll Weevils in Enterprise, Alabama.
A signing event took place Sunday afternoon at The ROC of First Baptist Church of Sulphur Springs. Gaddis is in her fourth year as a player for THESA. The signing event was attended by Lady Cats Softball Coach David Carrillo, THESA Coach Chris Voorheese, Texas Blaze Head Coach Kevin Ward, Texas Blaze Assistant Coach Jake Williams and Enterprise State Community College Head Coach Traci Harrison.
Corrie is the daughter of John Robert "Bobby" and Anita Littrell Gaddis.