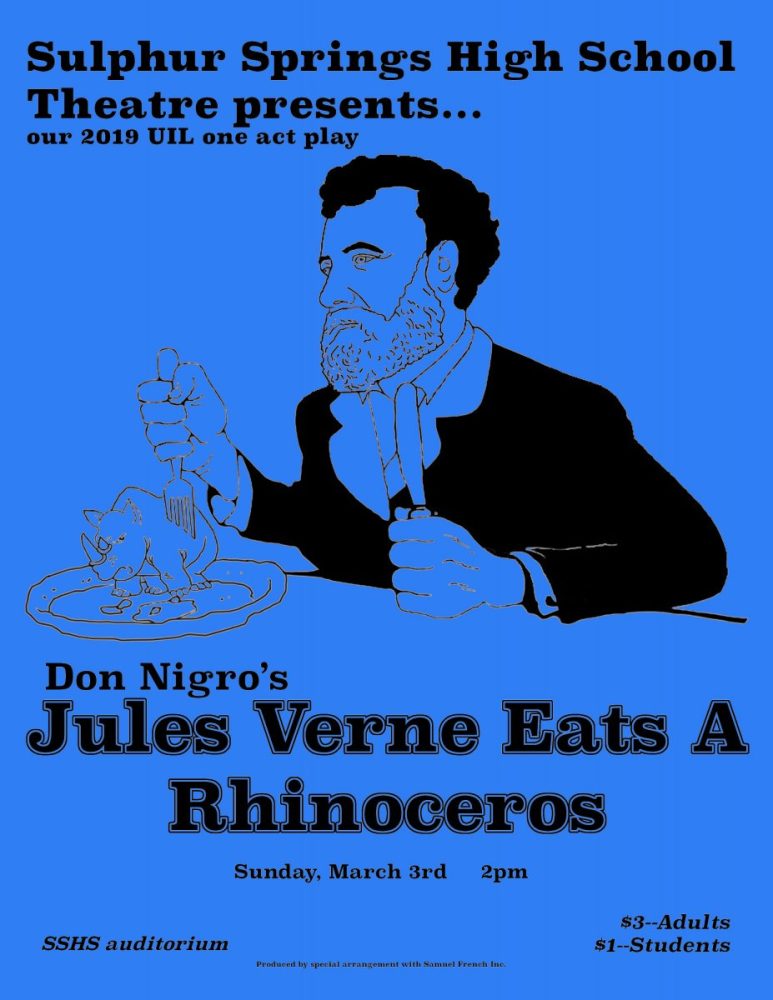 SSHS Theatre will perform their 2019 UIL OAP, JULES VERNE EATS A RHINOCEROS, for the public this Sunday, March 3rd, at 2pm in anticipation of their OAP contest on March 5th. 

The show is a wacky time-shifting farce recounting the career and personal milestones of legendary female journalist Nellie Bly (Junior Rachel Bramlett) at the end of the 19th century.
The play starts at the moment of Nellie's death and goes into a series of flashbacks featuring her interactions with people important in her life, including science fiction writer Jules Verne (Freshman Ben Braddy), legendary journalist Joseph Pulitzer (sophomore Anthony Arroyo), and a possible love interest (Junior Chase Berry).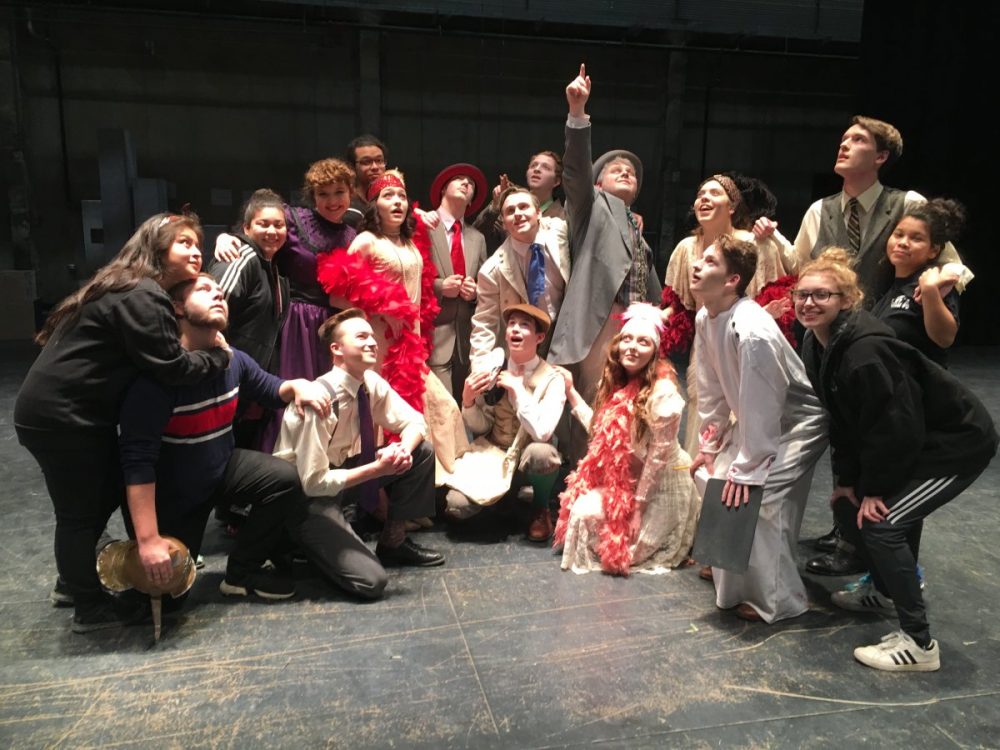 Seniors Hagen Hunt, Joseph Baxley, and Johnathan Johnson; Juniors Nathan Braddy and Reagan Kesting; Sophomores Rorie Young and Caitlynn Monaghen, and Freshmen AllieGrace Woodard and Caleb Talmage round out the cast. Crew and alternates– Seniors Belinda Flores, Tre Ransom, and Cody Queen; Junior Kennedy Dicus; Sophomores Crystal Flores and Haylee Fletcher; and Freshmen Brandon Williams and Emilie Gotcher are led by Senior Stage Manager Lucia Yanez.

Tickets are $1 for students and $3 for adults.