Wildcats Soccer 4, Melissa 0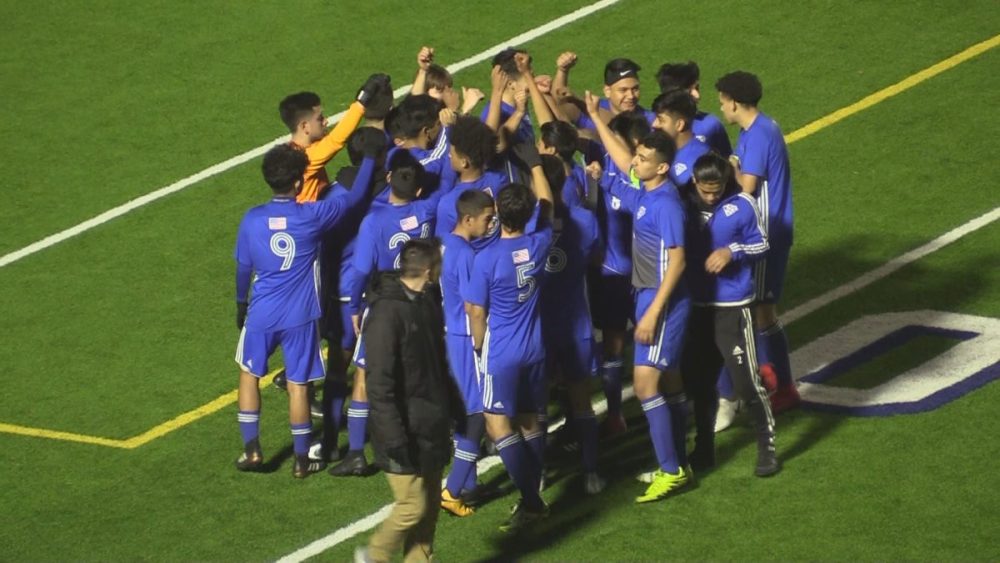 The Wildcats' soccer team seems to be playing their best soccer of the season as district play approaches. In their final non-district game, the Wildcats controlled the ball and played with energy and confidence in a 4-0 win over Melissa on a chilly Friday night at Gerald Prim Stadium. Their defense was also rock solid. The Wildcats scored two goals in each half. Omar Hernandez opened the scoring with a goal at the 28:05 mark of the first half. Alejandro Diosdado made it 2-0 with a goal at 14:37. In the second half Diosdado scored again at 20:58 to make it 3-0. Aldredo Vargas make it 4-0 at 10:02 on a free kick into the net from quite an angle. The Wildcats season record is now 5-5-2. Over their last four matches they have won 3 and tied 1. The Wildcats open district play against Greenville at Gerald Prim Stadium Tuesday night at 7 p.m.
Melissa 6, Lady Cats Soccer 0
The Lady Cats' soccer team hung with Melissa for the first half trailing only 1-0 at the break at Gerald Prim Stadium Friday night (February 8). The second half was a different story as the Lady Cardinals exploded for 5 goals to take a 6-0 win. Five of the goals were scored by Lucy Hurst. Peyton Wallace scored the other goal. Lady Cats goalkeeper McKenna Gammill kept the game from being a huge rout as she made 15 saves including one on a penalty kick. The Lady Cats had trouble possessing the ball and generating many offensive chances. The game was played in cold temperatures that started at 36 degrees with a chill factor of 30 degrees and got colder throughout the evening. The Lady Cats slip to 1-10-3 for the season. They open district play at Greenville Tuesday night at 7 p.m.