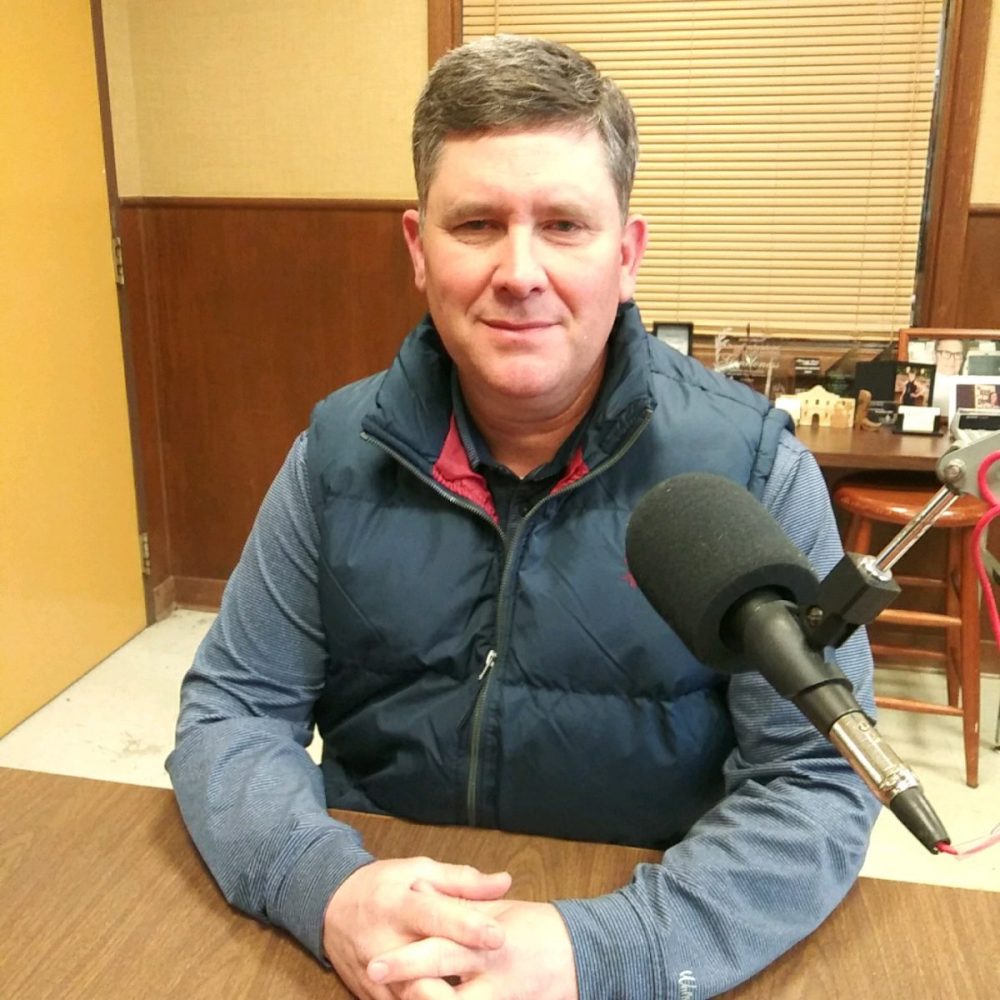 It's almost time for the Hopkins County Junior Market Livestock Show and Sale, a fun, exciting and profitable event for local youth interested in agriculture. One of the most important functions performed by the 501C-3 NETLA organization is to oversee and sponsor this annual show and sale. Youngsters who are in 4H, Jr. FFA and high school FFA chapters in Hopkins County schools are invited to take part in the exciting event. Doing so helps them learn about animals and how to successfully raise and show a livestock project. NETLA's year-round efforts also provide an opportunity for youth to earn scholarship money for their college fund and future interests in a career in agriculture.
Chuck Askins is a 17-year member of NETLA, and for the past twelve years has also served as Swine Superintendent. What does a livestock Superintendent do? In the autumn, Superintendents identify and validate the healthy project pigs registered by the students, following their inspection by the 4H or FFA leader. In the Spring, Superintendents conduct the check-in and weigh-in process on the morning of the NETLA Show. Askins also located and confirmed a judge for the Swine Show, and he helps explain the rules of showing to the youngsters prior to the Show. For 2019, 118 Swine projects were validated, owned by 71 youth exhibitors.
Following two days of animal shows for lambs, goats, poultry, swine, steers and heifers, the judging scores of these animals are tabulated and compared by NETLA. The top-scoring animals are selected to go into the Sale of Champions, and the top exhibitors and projects are announced by posting an Order of Sale at the event. Askins explained "normally, about half the number of animals in each specie are selected for the Sale, and never fewer than 15 of each specie. For example, for the 2019 Show, only 28 steers were validated. Therefore, 15 of these will be offered for bidding in the Sale of Champions. Last year, over $440,000 total was raised from the auction of the livestock projects, with every penny of that money going back to the exhibitors. And each year, the total amount of money raised is a little more, thanks to the generosity of our bidders and to those who provide add-on money". Persons who attend the Sale of Champions on Saturday February 23 can enjoy a stew and chili lunch by donation, prepared by the Young Farmers organization in the arena of the Hopkins County Civic Center.