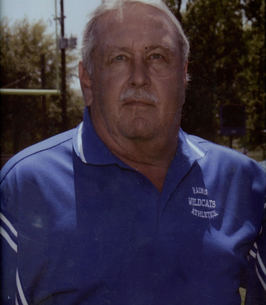 Mortie Steven King was born September 25th ,1948 in Pittsburg, Texas to Travis Lamar and Hortense King.Steve passed away February 21st at the age of 70 from complications from diabetes. Steve was a long-time teacher-coach. He coached at Allen, Mineola,Big Sandy and Emory-Rains. Steve King was a veteran of the Vietnam War where he served in the jungles of Vietnam and Cambodia .
Steve was preceded in death by his parents and twin brother Mike and Partner Linda Mize.
He is survived by his sister Bob Ann Cumberland of San Antonio, Texas; step children Bruce and Machelle (Missy) Burnham and Mike Mize; grandchildren, Chase, Taylor McKinze and Rylie, Mikey and wife, Jessica Burnham of Bossier City, Caleb, Dillon and Sydney Burnham of Tyler and 3 great grands. Longtime caregivers Reggie and Billie Day , Regina Tennyson

Funeral services are scheduled for 11:00 am Saturday at Beaty Funeral Home in Mineola. Visitation will be from 10 to 11 am Saturday at the funeral home.