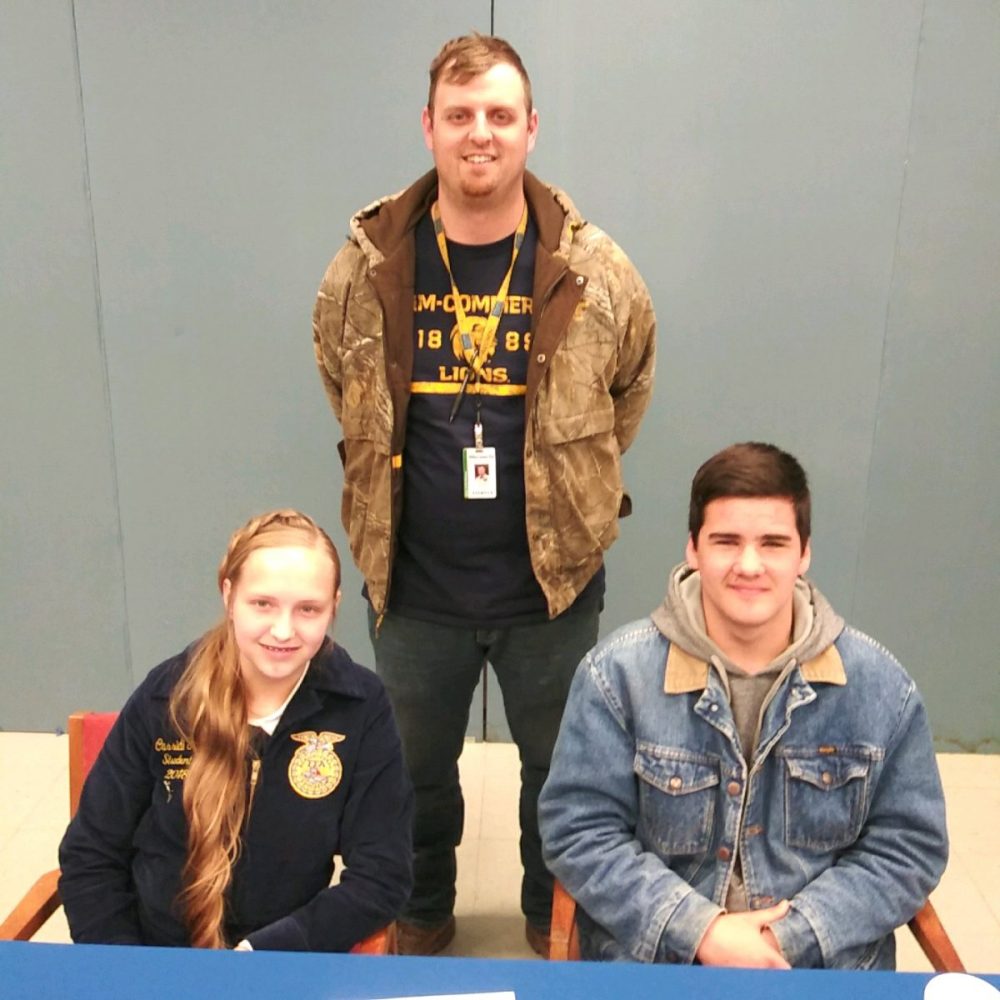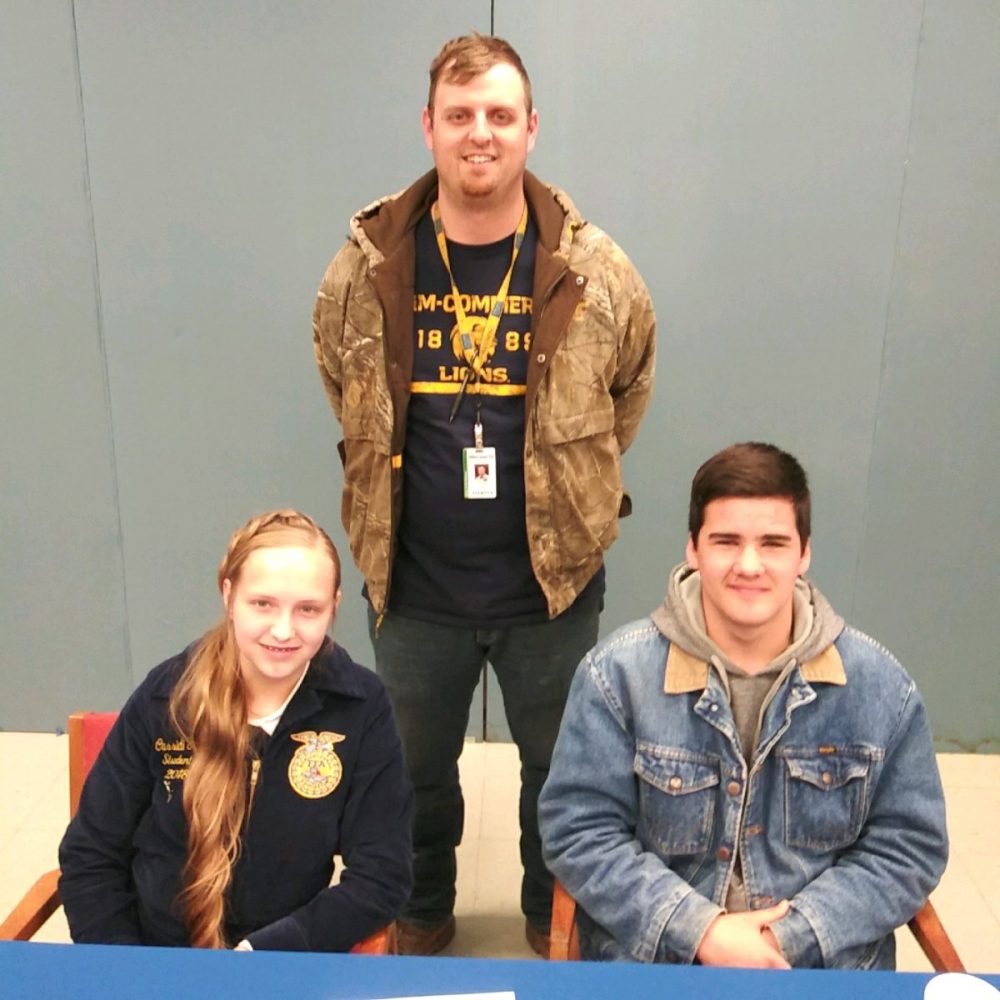 Freshman Cassidi Froneberger will be showing her cattle project during the Hopkins County Livestock Show on February 21, 2019 in the arena of the Regional Civic Center in Sulphur Springs. Cassidi is a member of the Miller Grove FFA Chapter. She hopes that during the judging process in the ring, that her animal will be selected for Saturday's Sale of Champions, a good way to earn college scholarship money. She would like to have a career as a Dental Hygienist.
Wyatt Poteet of Miller Grove is a member of the FFA Chapter who enjoys welding. Along with fellow members of his Ag Mechanics class, Wyatt has created functional art in the form of an outdoor bench. The bench is constructed of metal pipe and cedar planks and makes sturdy attractive seating for a number of people. The bench was featured along with other Ag Mech projects in the Hopkins County show on February 19, and was auctioned off after the show. His earnings are part of his education fund. After high school, he plans to pursue a career involving welding skills.
Jeff Gatlin, Ag Instructor at Miller Grove High School, has been involved in many aspects of FFA and agricultural education. He most enjoys helping equip students with important skills which many will use in their careers as well as farming and hobbies for a good portion of their lives.