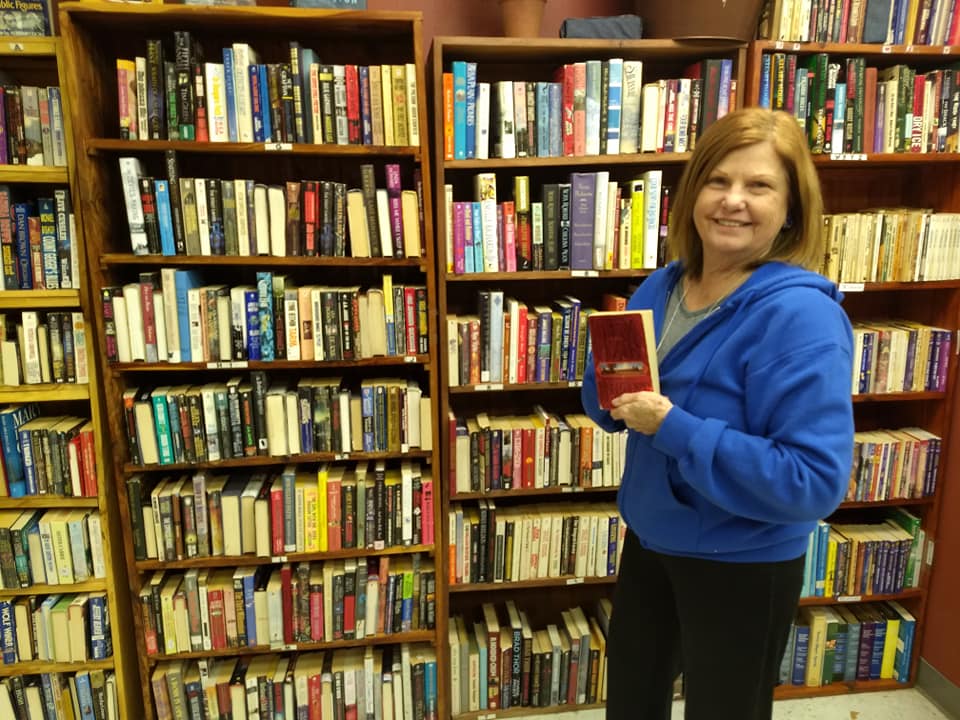 If you haven't been to the Senior Citizens Center Library in
awhile, you should come in and check it out. Nell Warren, a native of Hopkins County, has taken over the organization of the Library.
Nell is a Retired Librarian from Frost Independent School District. Nell retired after working 26 years in the Frost ISD School Library for students Pre-K – 12 years. She was born and raised in Hopkins County and moved home to the Family Homestead after she retired.
The Senior Citizens Library is easy to use. Books are arranged
by genre. In each genre Nell has the books alphabetized by
author's last names. Books are not "checked out" like a regular library; it is operated on the "honor system". Many senior citizens take advantage of the library and use it regularly.
You can take home as many books as you would like to read and just
bring them back when you are finished. Nell has made a "Return
Basket" for borrowers to put the books in when they bring them back.
If you would like to donated any good used or new books, please bring
them by the Senior Center. If we have too many books or have
more than one of a book, Nell has been donating them to some of the
Nursing Homes and Assisted Living Facilities in town.
The Sulphur Springs Senior Citizen's Center is located at 150 MLK Drive, and is also home of Meal-a Day. Reach the center by phone at 903-885-1661.