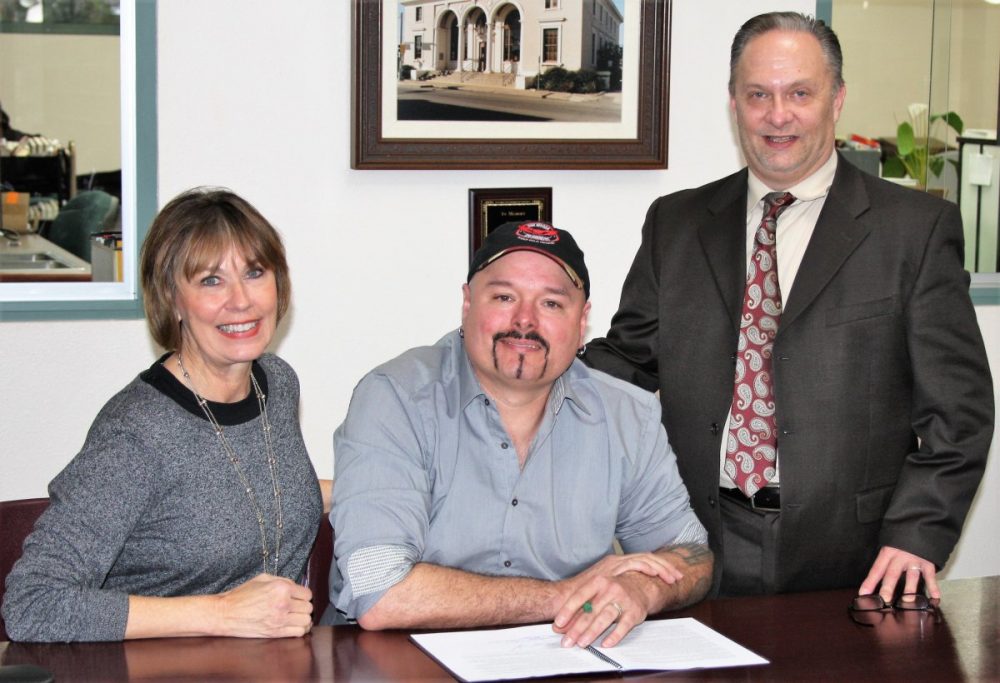 Don Woods Jr. from the Yantis area of Wood County, Texas has signed a recording contract with Sony Music as a recording artist. The event took place at a contract signing in Sulphur Springs, Texas on February 12, 2019. It is the next step in a few years of tireless work by the artist and his agent. Woods is very happy to have reached this milestone, but realizes that his actual work has just begun. Writing new songs, being part of multi-genre appearances on tour and trips to Nashville will be the next phase of his career.
Don is a home-grown Texas country music singer who has been busy writing and performing his music locally for a number of years as he worked to become noticed on a national level. His appearances at local fairs and fundraisers have made fans and friends and his regular performances on the Reilly Springs Jamboree's monthly country-and-gospel shows have further created a local fan base. He has headlined with his "Stone-Cold Country" act at various venues around Lake Fork, Northeast Texas and into surrounding states. His songs "Everyday Hero", "Whiskey Melody" and "More than Dallas" from his "90 Proof" album have enjoyed some radio play. And more than once, Don has been showcased in front of music executives in Anaheim,California and in Nashville, Tennessee where he and his agent Clay Dustin made valuable connections. But up until now, the national exposure he's been seeking has been a dream he is chasing.
Clay Dustin, President of SM1 Music Group, a subsidiary of Sony, has also been Woods' agent for the past several years. The breakthrough actually came about through Dustin's 20-year career in and around Nashville.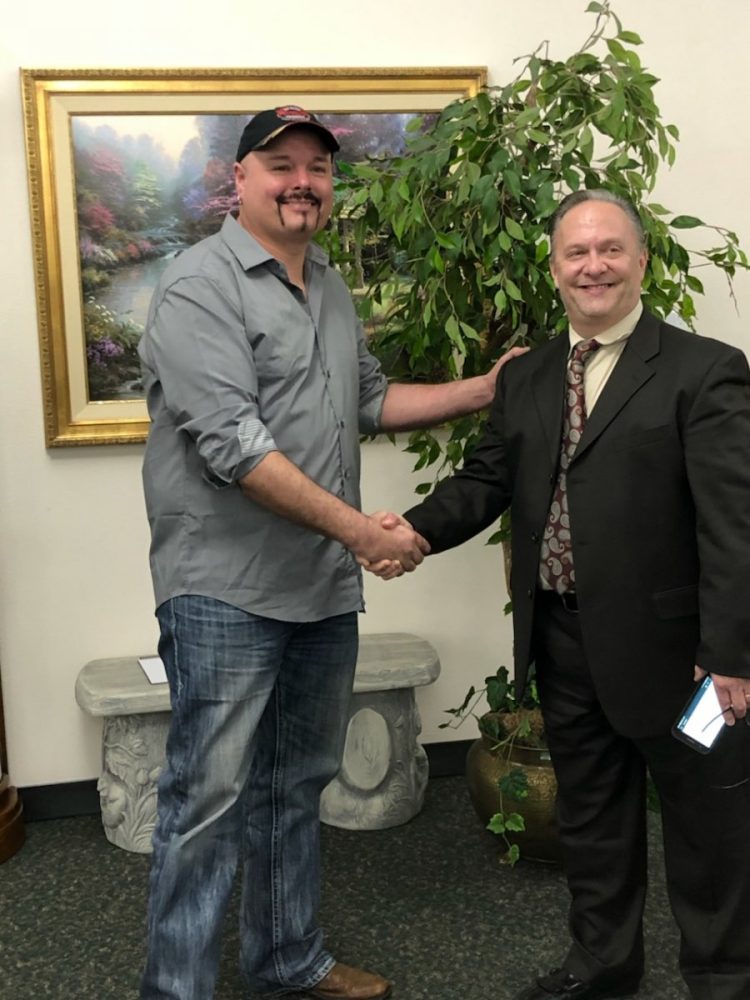 Dustin said, "I've made friends with hundreds of the people in Nashville, through my own songwriting and performing in early years, to now representing talent that I believe in, like Don Woods. Through the lean times and when Don wasn't getting booked much, I told him it would happen, so don't quit. And I applied the same advice to myself. Now, looks like it was good advice!"
Earlier this month, when Sony accepted Dustin's SM1 Music Group as a subsidiary, he immediately reached for the phone to tell Don the good news for both of them. Asked what he will do next, Don smilingly replied "Now I switch into high gear, writing more songs and preparing for performance tours. I'm even being considered for acting work in films! Sony will probably pair me first with other Sony artists in mixed-genre concerts for awhile, where 'new acts' get big-city exposure. Hey, I'm not new by any means, but I'm ready to sing and I'm ready to go to work! At home in Golden, Texas, my wife Dana and I have been reading all these posts and messages from people congratulating me. The Keith Whitley family as well as George Jones' band members are among them, and people have been sending me songs to record. Getting this news has been super emotional for us because of the support it shows that we have. I thank God, we are so blessed!".
You can meet Don Woods Jr. in person at the Reilly Springs Jamboree on Saturday night February 16, 2019 at 6pm. The historic venue is at 109 CR 1439 in southeastern Hopkins County inside the Reilly Springs Community Center.