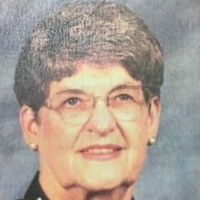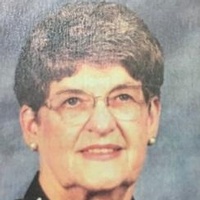 Memorial services for Lena Lou Cherry, will be at 11:00 a.m. on Saturday, March 2, 2019 at the First United Methodist Church of Sulphur Springs, with the Reverend Dr. Keith Payne Boone, senior pastor of University Park United Methodist Church of Dallas officiating. A private burial will be in Restlawn Memorial Park Cemetery later.
Lena Lou was born on October 28, 1928 in Sulphur Springs where she lived her entire life. She graduated from Sulphur Springs High School and attended East Texas State Teachers College in Commerce. She married Bruce A. Cherry on September 3, 1948. They were married for 48 years and raised their family in Sulphur Springs. 
Lena Lou Cherry was a member of First United Methodist Church of Sulphur Springs all of her life where she sang in the choir and was a founding member of the Messengers Sunday School Class. She was a member of the Dial Study Club, the Waverly Club and former president of the Sulphur Springs Women's Forum. She also volunteered for Meal a Day.
She loved her family, her church and Jesus. She enjoyed music, was an avid gardener and once proclaimed to prepare the best food in Hopkins County by her husband.

She was preceded in death by her husband, Bruce and a son, Bland Alan Cherry.

Survivors include her children, Dale Cherry and wife, Teddi of Rockwall, Cynthia Harris and husband Jimmy of Dike, Kristi Cherry and husband, Mark Graca of The Colony; grandchildren, John Thomas Cherry, Jordan Cherry, Holly Sewell and Hilery Hill; 5 great grandchildren and a sister, Sunell Comfort.

In lieu of flowers, the family suggests that memorials be sent to Hopkins County Veterans Memorial, 116 Oak Avenue, Sulphur Springs, TX 75482 or to First United Methodist Church of Sulphur Springs, 301 Church Street, Sulphur Springs, TX 75482,